Tube and Pipe
What is it? The Tube and Pipe environment in Inventor 2017 recieved upgrades to make your life easier. The Find in Browser context menu option is now enabled during route creation and also when placing flexible hose fittings. Two new context menu options, Offset Point, and Intermediate Point, were added to allow you to create multiple intermediate points when you route a flexible hose with fittings. Also, the message box that displays when you check a problematic bend radius has been replaced with a new Show Violations dialog box.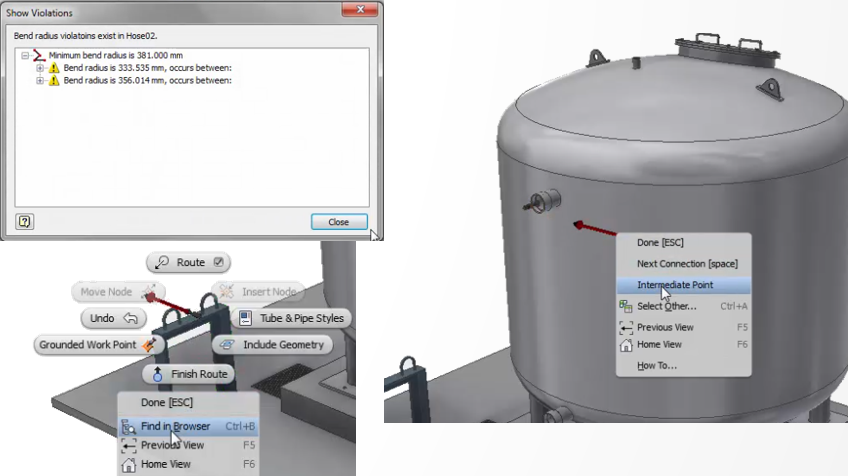 Why I'm excited. This pass of Tube and Pipe enhancements is all working faster. With the new Offset Point and Intermediate Point options, you can set multiple intermediate points as you design your route, before placing the second fitting. The new Show Violations dialog box displays a tree view of spline segments where bend radius violations occur. Selecting a node in the dialog box highlights the corresponding segment in the graphics window, which helps you find the offending section quicker.
Watch this video to find out more:
Ready to use Inventor 2017? Give us a call at (866) 465-3848 or email support@ketiv.com and let us help you get started.