We don't just talk the talk when we say we are committed to manufacturing innovation together, we live it. The most important aspect? Working together. Our team upholds a team-oriented mindset that emphasizes optimism and authenticity, every day.  
Think you'd fit right in? Keep scrolling to submit an application!
THE TEAM
"I truly enjoy the opportunity to work at a place where we make a difference in the lives of our customers. Being given the freedom to be innovative and adaptive are skills that have allowed me to succeed and grow at KETIV."
Submit an application
We are Always Looking for New Talent
If you're looking to impact the future of manufacturing, send us your CV or look at one of the job positions above.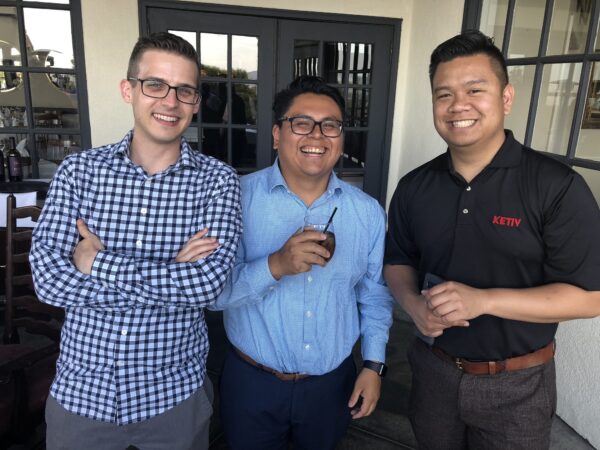 KETIV Blogs
A Marketing Intern's Experience at KETIV
My name is Zoe Walschots and in May 2022, I started as a Marketing Intern at KETIV. At the end of my summer, I wrote an article describing my experience in this position so far. Now that I have finished my year with KETIV, I wanted to revisit my experiences and elaborate on all the […]
Digital Manufacturing: How to Connect Your Digital and Environmental Goals
If there's a silver lining to the dark clouds of COVID-19, it's that manufacturers have the opportunity to reassess their digital objectives and embed environmental sustainability into their value chains. The pandemic might feel like the shock of the century, but climate change spells economic turmoil of unthinkable magnitude. Implemented thoughtfully, digital manufacturing–applying computer systems to […]