Meet KETIV's Strategic Partners
Ansys
KETIV began its partnership with Ansys in 2018. Since then, KETIV has been working together with Ansys experts to provide outstanding simulation technology and consulting services to the world's leading innovative companies. Ansys is the leader in simulation technology for many different physics types that help organizations save time and money and bring their products to market faster. With this great partnership, KETIV has been enable customers to innovate their design processes through simulation.

Autodesk
Autodesk, Inc. is the world leader in 2D and 3D design software for the manufacturing, construction and media and entertainment markets. Autodesk's design and manufacturing technology enables organizations to innovate their products to meet their business goals. KETIV's partnership with Autodesk began 40 years ago and has continued until this day. KETIV has been recognized by Autodesk for our strong expertise, remarkable customer satisfaction and commitment to sustainability.
Autodesk Foundation
The Autodesk Foundation supports the design and creation of innovative solutions to the world's most pressing social and environmental challenges. KETIV has partnered with Autodesk Foundation to deliver mentoring, implementation, guidance and training to Foundation grantees.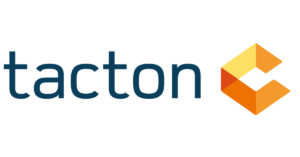 Tacton
Tacton is a Configure, Price, and Quote (CPQ) integrated solution that improves customer buying experience using the top CPQ software for manufactures. The partnership between KETIV and Tacton will help empower customers to effectively configure, price, and quote highly customized products, reduce quoting errors, save time, and close deals faster.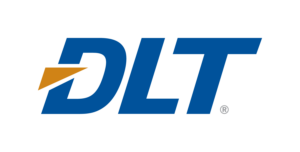 DLT
As Autodesk's First Master Government Reseller, DLT works with Autodesk partners like KETIV to provide government customers with the Autodesk solutions to conduct business effectively. Through DLT's General Service Administration (GLA) Schedule, KETIV is able to provide pricing to government agencies. In addition, DLT sponsors GovDesignHub "to celebrate the different ways that these CAD and BIM solutions are powering innovation, creation and design across the government. This publication will look at the ways that CAD and BIM digital design solutions are making dreams into realities and bringing concepts to life." KETIV has partnered with DLT on creating relevant content for this government publication.

Design and Software International (DSI)
Design and Software International (DSI) provides technology relates services to the manufacturing industry and is recognized as the only Autodesk Gold Partner who specializes exclusively in the manufacturing industry and related solutions. The partnership between KETIV and DSI will provide technology consulting services, enabling manufacturers to connect data from every part of their organizations, automate processes, and empower their customers in new ways.

VdR Group
For 35 years the vdR Group has been at the cutting-edge of the engineering, manufacturing, and owner/operator industries with products and solutions focused on data management, integrations, PLM, and PDM. vdR's works primarily through select partners who represent the 'best of breed' in their respective industries. KETIV is a cornerstone partner in the vdR Autodesk data management practice area.

Bozilla Corporation
Bozilla Corporation is a Plastics Engineering Consulting Company with a primary focus on the Injection Molding Industry. Their core business is providing expert injection molding support for their clients by utilizing their 20+ years of experience, education and skills in injection molding, both analytically and on the floor.

SolidCAD
SolidCAD has operated as one of the leading Autodesk Platinum Partners in Ontario, Canada for over 28 years. SolidCAD and KETIV have been partnered since 2017. Both have been working together to improve their services and solutions for Autodesk software to better serve customers across North America. "We are excited to establish this new partnership with another Autodesk Platinum Reseller. Many of our Canadian clients have multiple offices throughout North America. This alliance allows both companies to better serve our existing customers and offer a broad range of custom professional services and product expertise. The decision to develop this relationship with another market leader will help establish our position as a Canadian national leader in the professional services industry." Michael Kugan, President, SolidCAD said.
Learn from Manufacturing Experts
KETIV Virtual Academy
KETIV Virtual Academy is a live, interactive, and free learning experience for design and engineering professionals looking to gain a technical edge.
Learn more
Partner Programs
Manufacturing Startup Guidance From KETIV
Focus on growing your startup – we take care of the rest. KETIV helps to navigate the distractions and pitfalls to allow startups to focus on their big idea.
KickStart International and KETIV Partner to Help African Farmers
In 2016, an Autodesk Redshift article written by Ken Micallef, "How KickStart International Is Pumping Up Entrepreneurial Spirit in Africa," reported, "Although Africa holds more than half of the world's arable land, its small-scale farmers are largely unaware of, or don't have access to, modern water-management…