Ready to start selling in a new way?
Discover more on sales automation and product configuration:
Manufacturers win more with friction-less ordering
*Results based on a Tacton Customer Value study
"The solutions that we're developing with KETIV are very cool. It's something that the space we're work in hasn't seen before…it's a differentiator."
Watch the video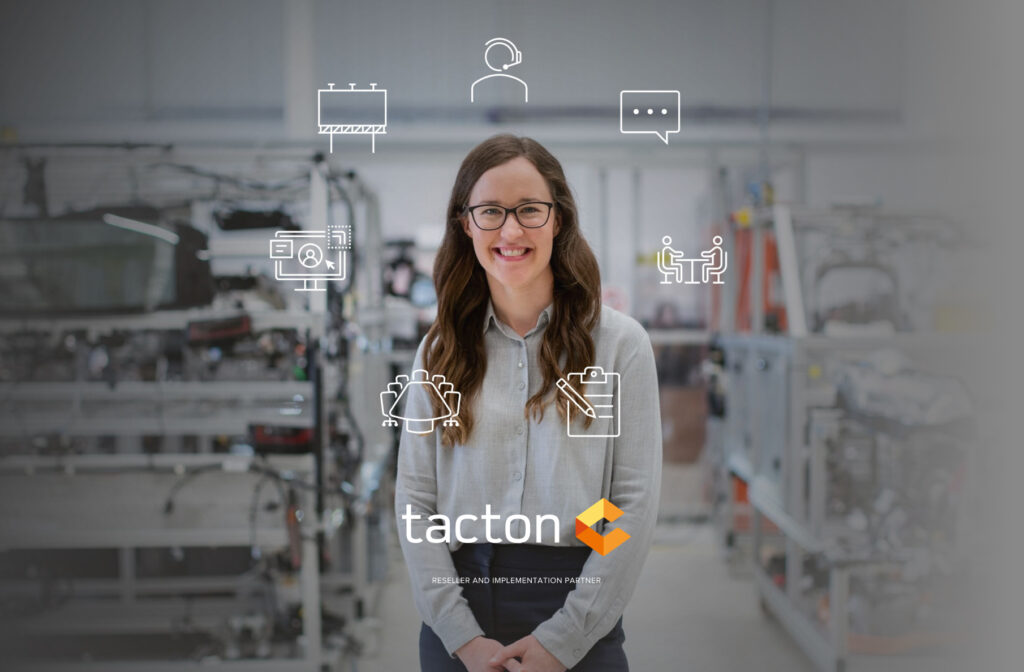 KETIV partners with Tacton, the fastest growing configuration, price and quote (CPQ) solution for manufacturers world-wide, in order to power our customers' most complex product and pricing solutions.
From visual configuration to CAD automation, KETIV recognizes Tacton CPQ as the spearhead to enact end-to-end automation for manufacturing companies.
Automated CAD and Proposals
Data is the thread that connects digital manufacturing. Product configuration generates powerful data outputs and puts them to work, streamlining your sales and engineering processes. Empower customers, partners, and sales reps to generate accurate 2D and 3D CAD files instantly without the aid of engineering.
Customer and sales reps don't need CAD skills to generate accurate technical drawings and quotes
Dynamically update CAD models and file outputs based on user selection for SolidWorks, Autodesk Inventor, and PTC Creo
Compress sales cycles and improve customer satisfaction while reducing reliance on engineering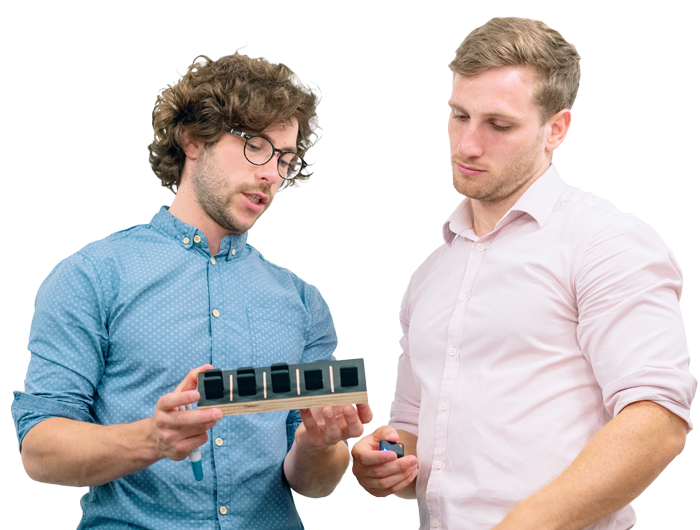 Overcome Sales, Design, and Manufacturing Challenges With Product Configuration
52% of the Fortune 500 companies from the year 2000 are now extinct. Survivors have embraced digital transformation to increase resilience and harness new opportunities. They have the data and capabilities to respond more quickly to:
Changes in the market
Evolving Customer Expectations
Market disruptions
Mass customization requirements
Manufacturing complex products
Only through automation can manufacturers meet the twin challenges of increasing product complexity and growing customer expectations.
Product configurators are the spearhead to automating end-to-end manufacturing.
With product configurators, manufacturers can automate and streamline sales configuration, pricing, and quoting-as well as the custom engineering and manufacturing process central to shipping error-free complex products-faster than competitors-to satisfied customers.
Increase output, drive innovation, and grow your market share. Digitize complex configurations to make selling complex products easy.
Simplify Sales, Design, and Manufacturing With Product Configuration
The More Complex the Product, the Harder It Is to Produce a Quote
Product customization is becoming the new standard across industries. But while mass customization solves problems for customers, it creates just as many for the manufacturers. The more complex the product, the harder it is to drive a good customer experience selling it and to make it profitable.
Frequent Challenges of Complex Manufacturers
Too Many Options: The sheer volume of potential product options makes it impossible for salespeople to configure products consistently.
Errors: Salespeople frequently make mistakes that snowball into huge problems as data flows downstream to engineering and the shop floor.
Slow: Quoting complex products manually (using a combination of pen, paper, and Excel) takes a long time, increasing the likelihood of losing customers to more responsive competitors.
Training Is Tough: Only highly skilled employees can even attempt to configure and quote complex products. New hires are hard to find and require lengthy training to get up to speed.
Fragmented: Configuring products requires a manual exchange of information between the customer, the salesperson, an engineer, and the shop floor, which is slow, labor-intensive, and inefficient. There are too many gaps-each hand-off risks miscommunication and misunderstanding.
It's Not Scalable: Every product requires custom engineering, which swamps your engineering department with menial work, robbing them of time better spent on more valuable tasks.
Speed up your product configuration management by streamlining it with product configuration software.
Configuring, Pricing, and Quoting Complex Products With CPQ
Quote on the spot with total accuracy using CPQ.
With CPQ, users interact with product configurators that guide them through the complicated configuration process.
Present customers with "guided selling" prompts designed to determine their unique specifications
Provide optimized product configurations for customer's needs and budget constraints
Maintain manufacturing efficiency
Generate an instant price and quote
Benefits of CPQ for Manufacturers of Complex Products
Fast: Sales cycles can be reduced from weeks to seconds, which means higher win rates and greater customer satisfaction.
Straightforward: Even new hires can sell a complex configurable product without seeking advice from managers or the engineering department.
Accurate: Product configuration rules prevent mistakes on the front end that tend to cascade downstream, wreaking havoc.
Productivity: Salespeople can serve more customers as most of their workload is automated. Manufacturers can scale capacity without simply throwing more bodies at the problem.
Lower Costs: Reduced labor in the selling process and fewer mistakes and delays in production mean better margins and more profit.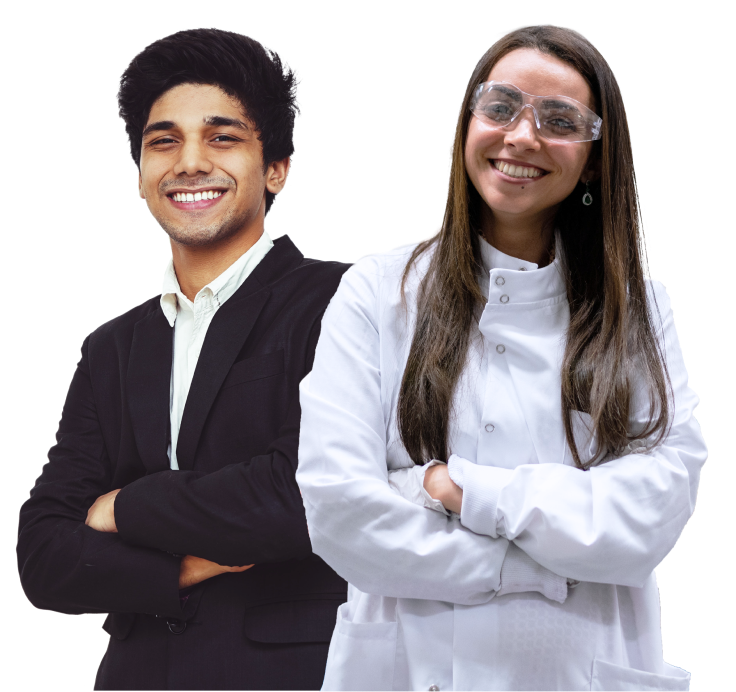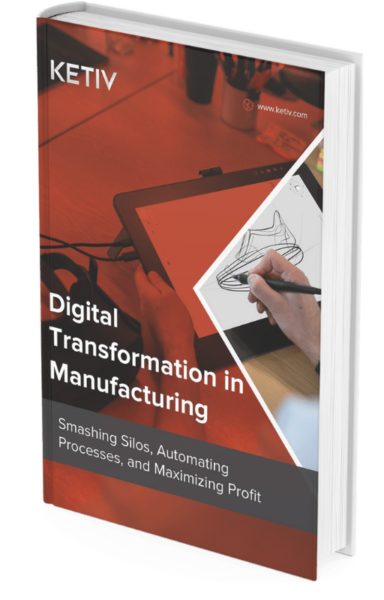 Visual Configuration Provides B2B Buyers a Standout B2C-Style Experience
Increase a customer's selection assurance by allowing them to view what their finished product will look like before purchase. Then give them the ability to check out immediately to close the sale. Visual CPQ solutions empower customers to configure products themselves using a 2D or 3D model rendering in a web interface with real-time product visualizations.
Embed visual a product configurator into your website to give buyers a self-serve experience or for sales reps to leverage in the field.
Create a consistent cross-channel customer experience throughout your sales process whether with a sales rep or online while ensuring accuracy with product configuration rules.
Related Posts
3 Tacton CPQ Solutions for Building Materials Manufacturers
Demand for more and more custom options is making life harder and harder for building materials manufacturers. More parts, more constraints, more custom engineering, and one-off pricing mean selling building materials has never been more complicated. Fortunately, however, this cloud of complexity has a silver lining. Buyers' expectations might be sky-high. But they're prepared to […]
Structuring, Migrating, and Sharing Better with Engineering
Data Management
Software
I've never met a manufacturer that takes pleasure in managing, structuring, and migrating their engineering and design files. It can be a time-consuming, budget-swallowing, catastrophe-laden process that distracts designers and engineers from doing their best work. But technology changes fast, and new software relegates old, making engineering data management software and data migration an inevitable feature […]