What is a product configurator? It's a tool for configuring complex products. Manufacturers that use product configurators typically experience a 30% increase in sales volume, 34% increase in efficiency, and, most crucially, a 20% increase in profit. 
But a product configurator is more than simply a sales tool. It's the spearhead to an end-to-end manufacturing solution that automates engineering and production. It connects the customer to the shop floor via a seamless flow of data that's accessible organization-wide.  
This article asks: What is a product configurator to you? Because product configurators are highly versatile. They're applicable across a broad range of industries and can solve a multitude of business problems. We explore all of this and more below. 
Read on to find out:  
What Is a Product Configurator?
A product configurator is a software that makes it quick and easy to customize products for customers. As products become more complex and customers start demanding a higher degree of personalization, product configurators enable manufacturers to automate the configuration process, taking the weight off sales teams and distributors and eliminating costly mistakes. 
Product Configuration
Without
a Product Configurator Looks Like This:
The product configuration process in most companies begins with a sales rep talking to a customer to learn about their needs, wants, and budget. The sales rep takes in this information and combines it with their knowledge of thousands of different product options to configure a product for the customer. 
Once the sales rep has configured the product, they run it past the engineering department to ensure it's manufacturable and request any CAD models or drawings they may need to secure the deal. Assuming everything looks OK from an engineering perspective, the rep opens up Excel and starts working on pricing, seeking approvals from leadership as necessary. With pricing approved, they jump back into Excel to produce a quote that, finally, they can send off to the customer.  
What's wrong with this process?
Painfully Slow

: The longer the sales cycle, the slower the growth

 

Complicated

: Mistakes are common

 

Labor-Intensive

: Expensive and requires highly skilled employees (of which there is a shortage)

 

Convoluted

: Each handoff is an opportunity for miscommunication and misunderstanding

 
If everything runs smoothly, the traditional product configuration process takes days or even weeks. But if sales reps configure a product that doesn't work from an engineering standpoint, or the customer changes their mind about a feature, the whole chain of events begins again, wasting everyone's time and money. 
Product Configuration
With
a Product Configurator Looks Like This:
A product configurator presents users with a series of guided selling questions, and the user inputs their answers (or it is relayed via a salesperson). Based on predetermined rules programmed into the solution, the configurator instantly generates a configuration, as well as a price and quote, that's optimized for customer satisfaction, engineering efficiency, and profit-generating potential. 
What Is a Visual Product Configurator?
Visual product configurators work differently, although the end result is the same. Instead of just answering questions, users configure products by interacting with product renderings–either 2D or 3D–clicking to select different options. The customer sees what their finished product will look like before placing an order, giving them greater confidence over their choices.  
Manufacturers can embed visual product configurators into their website to let end buyers self-serve. Product and pricing rules guarantee optimal configurations every time, even if users have little or no knowledge of the product. Buyers can hop between sales channels (omnichannel) on their buying journey (such as from sales rep to e-commerce and back again) and get a consistent cross-channel experience. 
But the best product configurators do much more than just supercharge sales; they automate engineering and manufacturing. They use configuration data to auto-generate CAD models, renderings, BOMs, and more, freeing up engineering resources, connecting departments via a seamless flow of data, and getting more products to more customers more quickly. 
What are the benefits of a product configurator?
Fast

: Sales cycles can be reduced from weeks to seconds

 

Straightforward

: Sales reps (even new hires) can sell complex configurable products

 

Accurate

: Product rules prevent mistakes

 

Automated

: Enhanced efficiency reduces costs

Data-Drive

n: Connects customer, sales, engineering, and manufacturing by a thread of data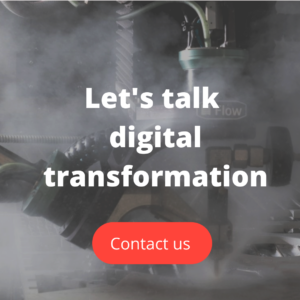 What is a Product Configurator to Your Industry
Every company that manufactures complex, configurable products and struggles with transferring data from the customer to the factory floor will benefit enormously from having a product configurator.  
From heavy vehicles to power generation, fluid control systems, and elevators, product configurators are applicable across a diverse range of industries, three of which are explored in a little more detail below: 
Production Lines: Time is of the essence
Product configurators let manufacturers operate with maximum speed and agility. Unlike sales reps, they can compute millions of production options and output faultless selections for every customer in a fraction of a second. When the industry is suffering from a significant skills shortage, product configurators remove sales reps from the configuration process, letting them focus their skills on active selling.  
Medical Devices: No margin for error
When it comes to manufacturing medical devices, there is zero margin for error. But humans will always make mistakes. Product configurators configure products in line with preprogrammed rules that eliminate costly human errors, increase product quality, and reduce wastage. 
Industrial Machinery: Competition is Tough
Fierce competition is universal whether your company is manufacturing machinery for mining, energy, construction, or the home. With a 3D product configurator, your sales team can provide the ultimate customer experience and stand out from the crowd. 
Product Configurators in the Wild
What is a product configurator? The answer differs from company to company. Below we share the story of two very different manufacturers using product configurators to drive digital transformation in their businesses. 
Example 1: TOMRA Fresh Food | Compac
TOMRA Fresh Food | Compac designs and manufactures integrated post-harvest solutions for the fresh produce industry, such as food sorting and grading machines. A company built on the back of smart, usable technologies, TOMRA Fresh Food | Compac was faced with two challenges: 
1) Their sales process was nonautomated and labor-intensive. It was spreadsheet-heavy and reliant on manual data entry, leading to configuration errors and downstream production issues. 
2) Their customers wanted to see 3D renderings of solutions before purchasing, but engineering didn't have time to manually produce CAD models and BOMs for every prospect. 
KETIV developed a product configurator for TOMRA Fresh Food | Compac that overcame these challenges. The configurator creates 3D renderings in real-time as sales reps pitch a solution, showing customers how a proposed sorting system connects to their factory and operations. The product configurator also contains carefully crafted product rules that increase the accuracy of configuration data, reducing errors and rework on the shop floor. 
Example 2: Hannibal Industries
Headquartered in Los Angeles, California, Hannibal Industries is a leading manufacturer of warehouse racking systems. For 30 highly-profitable years, the company operated as a straightforward manufacturer, simply delivering outstanding quality products on time. But Hannibal Industries was finding it harder to differentiate itself from the competition and needed a new competitive advantage in the marketplace. 
Proposal creation was a slow, manual process customized for every buyer. Sales reps spent too long assembling quotes, and engineering spent too much time creating designs and drawings. Hannibal Industries' e-commerce business was booming, and the sales team was struggling to meet demand and had even started turning away jobs. 
Hannibal Industries knew that to win, they had to move faster. They needed a quicker proposal and design process that showed customers the full value of their patented racking systems.  
KETIV worked alongside Hannibal Industries to revitalize its sales process through product configurators. KETIV created a proposal generation solution that helps reps build quotes and orders without the bulk of manual data entry, shaving days off quote creation time. They also developed a powerful configurator that lets designers customize rack configurations visually, shrinking sales cycles further.  
The KETIV solution promises fewer production errors, less wasted material, more monthly quotes, and a superior customer experience. But Hannibal Industries wants to push the envelope even further. They're soon introducing a virtual reality configuration experience that lets buyers interact with proposed racking systems inside a simulated warehouse space. This VR experience will cement Hannibal Industries as the digital leader in its space. 
So, What Is a Product Configurator?
What is a product configurator to you? Is it a sales tool? A CAD automation tool? A waste reduction tool? A training tool? An e-commerce enabling tool? Or all of the above? Whatever a product configurator is to you, every manufacturer of complex products needs one.