Here I am at crunch time needing to get better at something. As usual I wait until the last minute; luckily this is one of those times where I'm saved by another easy to use software. This time it's in the form of an online 3D modeler, I'm talking about Fusion 360.
Sometimes you can do all the tutorials, but still, until you apply it to something you NEED to do, that's when it really sinks in.
So as I dive in to Fusion 360 optimistic, yet, somewhat scared of liking it more than my usual tool, Inventor, I find myself first asking wait, how do I download this again? I did the trial once, but I removed it.
First thing I did was a google search: "fusion 360 for subscription customers."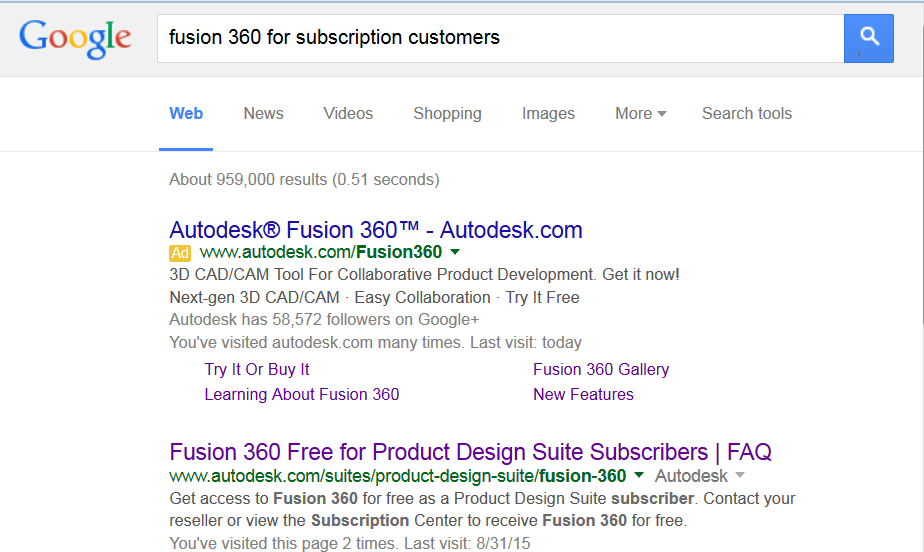 Luckily I found it right away, click on the image to get there: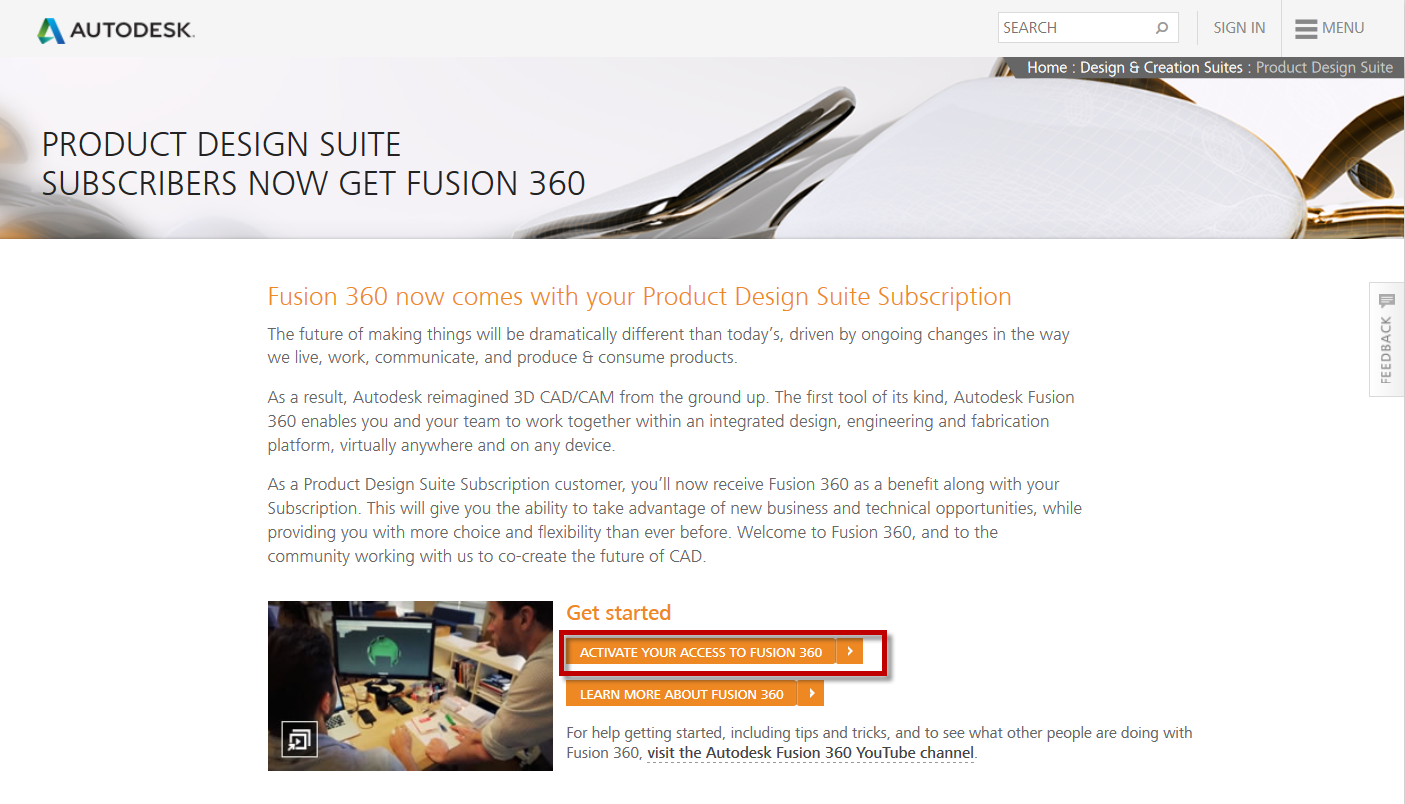 Once I clicked on the "Activate your access to Fusion 360," It scrolled down to the section I was looking for. Which, I should have known, I need to go to the subscription website which is now manage.autodesk.com.
As I'm looking at this, I thought about the customers we have and wanting to know how to give other users the ability to download and use Fusion 360 as well.
This page will let you know how, but I thought I would save you the time and here are some steps.
Once you get to and login to manage.autodesk.com click on users on the left hand side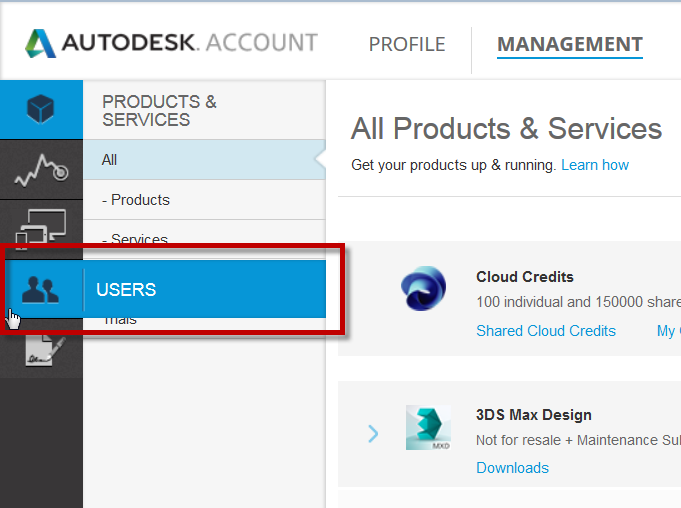 If you haven't added others in the past you'll want to first click on "Add" and create an account for the user.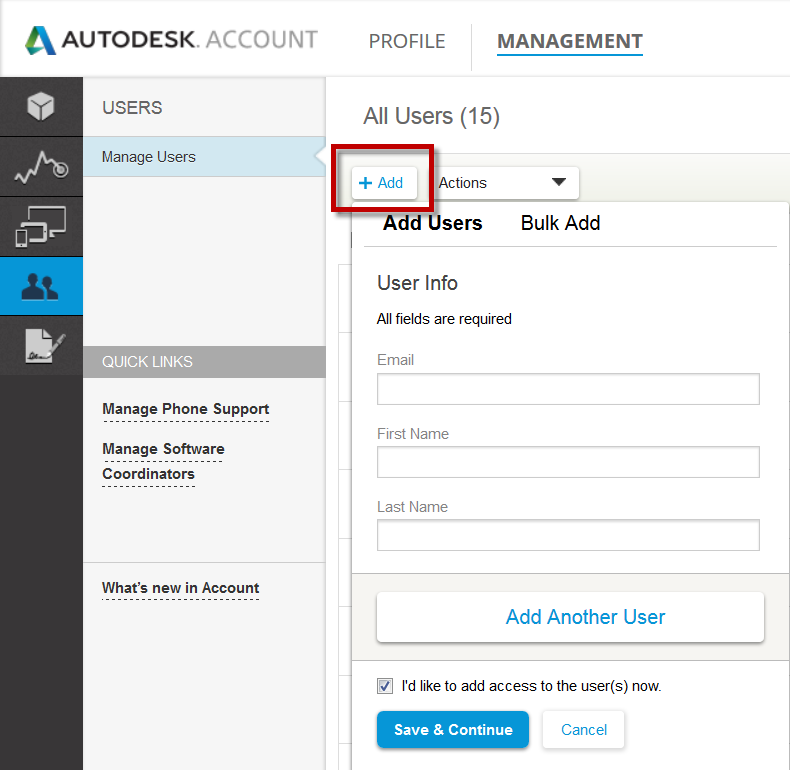 Once you have created an account, or if the user already has one, go to the user and click on "Edit Access."

In Edit Access, click on "Products & Services" and you'll want to Assign it to "Product Design Suite Ultimate" and then click on "Save."
Lastly, now that we have activated and made sure those that need access have it, you log on through manage.autodesk.com and under services click on download under Fusion 360. If you don't see it there you can do a search in the top right.

That will do it.
I hope you will see that the most difficult thing to all this will be if you don't have access to the subscription center for which we do have a KETIV Tech tip to find out how to get that. Of course you can contact us as well if you need help or even if the contract manager needs to be reset.
This will get you going. Installing is pretty quick since this is cloud based after all. I look forward to creating some content for you all on using Fusion now that you have access to it.