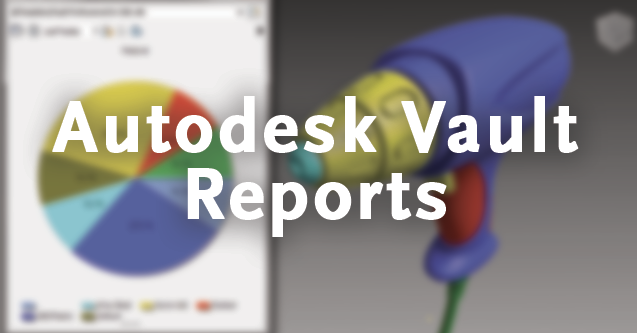 There are a number of tools offered by Autodesk Vault Workgroup and Autodesk Vault Professional. Unfortunately, many users are unaware of their existence and the tools go unused. Autodesk Vault Reports fall into this category.
Discover how Vault Reports can reveal important information to the Vault user and others even if they don't have access to CAD software or the Vault Client.
Autodesk Vault Reports- Data Mapping
One powerful tool users have at their disposal is the Data Mapping tool. This allows a user to see who else is working on the same assembly or subassembly. Data Mapping can tell the current user who has the top-level assembly checked out and any parts that make up that assembly. It then color codes those parts for an easy overview.
If this information needs to be shared, it can be exported to a report to be sent to your team as a spreadsheet, PDF, or text document.
Bill of Materials
Users also have the ability to export a Bill of Materials from the Vault Client in Autodesk Vault Reports . There are three different templates that can be used to export a Bill of Materials. The one shown below is structured to show parts only. By using this built-in Vault capability, you can export and share a Bill of Materials without having to open the drawing or assembly itself. This also makes it available to users without CAD software.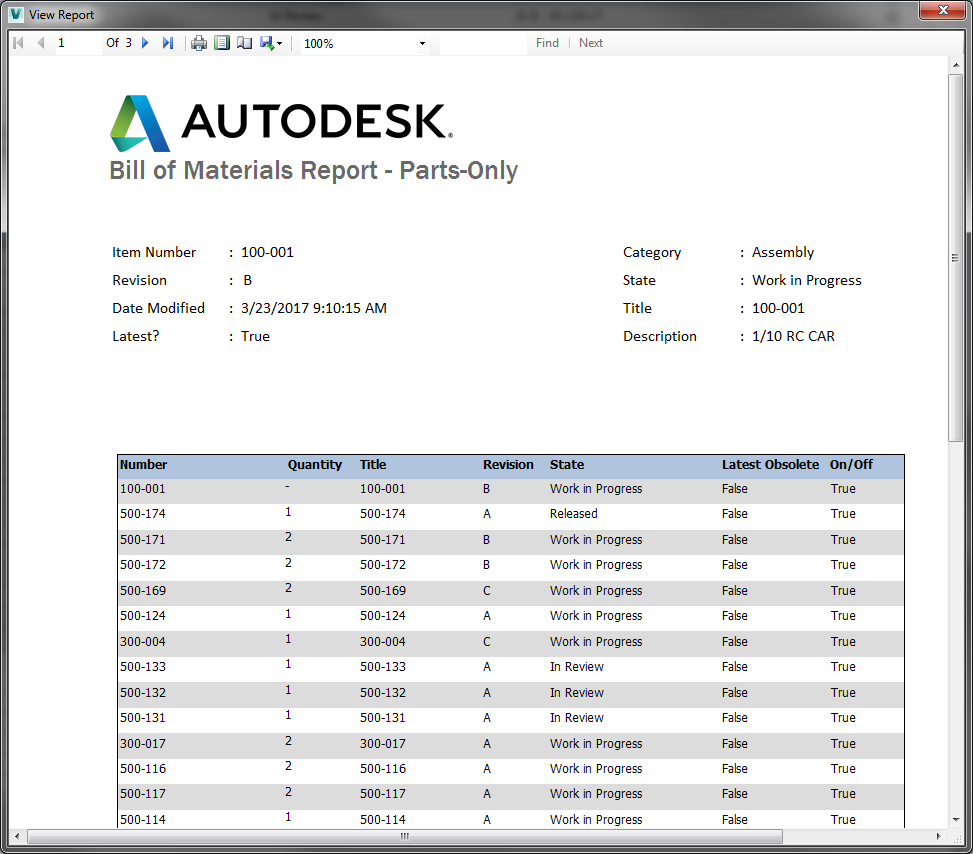 Find Tool
The last tool I want to go over is one that can be used to search through files, ECO, and items as well as filter out various users. Using the "Find" tool, you can set criteria and create a report on the results based on the information you need.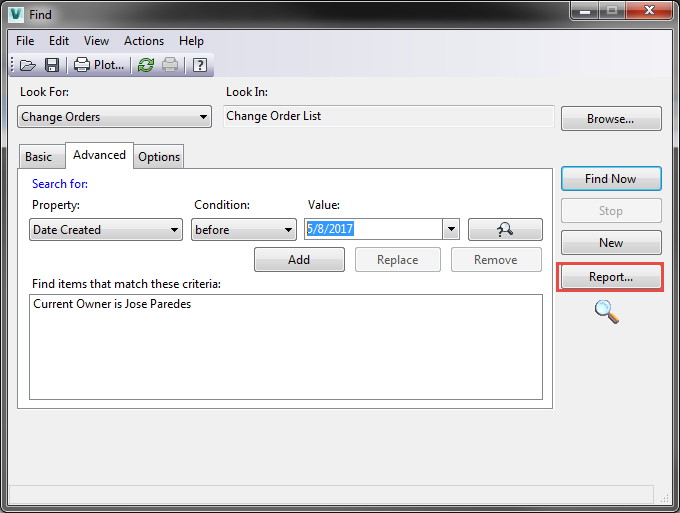 All of this data can be exported and saved in the format you need and compared to later versions to measure progress over time. This can also help discover any bottlenecks that may exist in the current workflow that should be addressed.
There are many other uses for Vault Reports that will ultimately help improve the workflow of users and companies alike. For more information on what Vault Reports can do, please contact KETIV Support at support@ketiv.com.
---
Learn more Vault tips and tricks by joining the Autodesk Virtual Academy community.