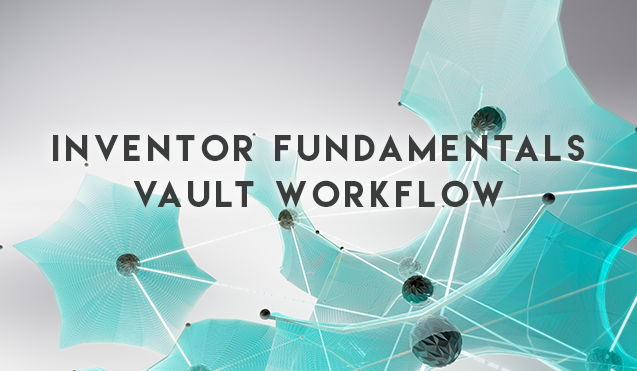 If you use Inventor today, there should be no doubt that Vault is an essential piece of data management to track and back up your data. Vault can fully integrate within your Inventor workflow to keep all your files safe and available at a moment's notice.
In this session of Autodesk Virtual Academy, Jose Paredes, KETIV Application Engineer, reveals how to use the tools of data management that become available when integrating Vault into your Inventor workflow. Take a look at how to access, preview, and check your most up-to-date models straight from your Inventor client.
Watch the Webcast
If you missed last week's session, you can watch below. Be sure to subscribe to our YouTube Channel to never miss a post.
Proper Integration & Data Management Benefits
By properly integrating Vault within Inventor, you'll keep track of your files, manage your data and increase the organization of your models. The integration will also let you share your models with ease and accuracy while controlling the versions of your model.
Because every workflow is different, Vault can be customized to fit your needs. Whether you're looking to change the way statuses are sorted or how the display of your models defaults by view, customization is possible when working with both tools. It is very beneficial for the data management process.
Sharing files also becomes extremely simple with an integration between Vault and Inventor. You can Pack and Go from Inventor, but you can also Pack and Go from Vault with additional options.
Q&A
Can you create new parts, drawings, and assemblies from existing files in Vault to use for new, similar designs?
Absolutely. This is the Copy Design function in Vault. We discuss this in a previous Autodesk Virtual Academy session that shows you how to manage this function.
How does Pack and Go work for AutoCAD files and sheet sets?
If you jump into Vault and do a Pack and Go, it will grab all the necessary files for the AutoCAD portion.
When you open and check out an assembly, do you check out all the parts in the assembly?
Not always. In some cases, you may want to. But for the most part, you don't need to because it will end up creating a new version. If you're not going to edit the part directly, you don't need to check out all the parts.
---
Check out Vault now or join the Autodesk Virtual Academy community and never stop learning.