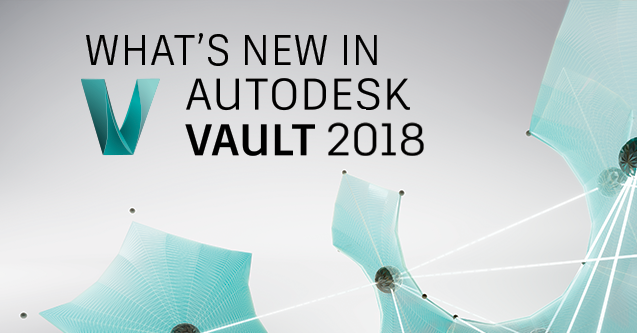 The release of Autodesk Vault 2018 will have a major impact on user workflows. The new release includes the ability to publish in PDF format straight from the Vault Client as well as improvements to how Vault opens large assemblies and drawings. The workflow between Autodesk Inventor and Vault was also streamlined, making the process smoother for going back and forth between applications.
Take a closer look at some of our favorite new features and enhancements now available in Vault 2018.
Printing PDFs From Vault
With Vault 2018, you can create 2D PDFs using the Job Processor and treat these files as released documentation created during the release process of your design. The PDF is rendered at the same quality as the files created using your CAD software. This process will also use the same settings on your native CAD applications. An administrator will have the option to edit the settings used for all PDFs produced to maintain a consistent format.

Inserting Parts Directly From Vault
One of the many ways the workflow between Vault and Inventor has been improved is the ability to place a part from your Vault client directly into an active Inventor model. With this new feature, you can search for possible parts or models and insert them directly, minimizing the number of clicks needed to create large assemblies in Inventor.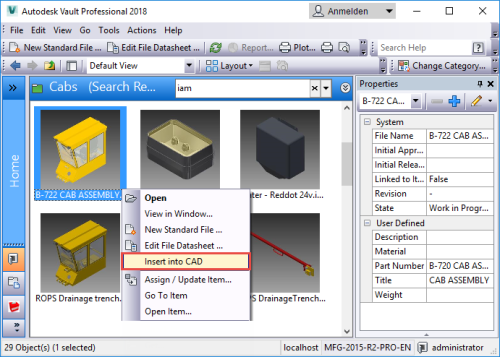 Going to Vault Folder
Another Vault improvement added in Inventor is the modification of the Vault Browser. Before the update, you had to switch between your Model Tree and Vault Browser. With the 2018 release of Vault, you have a separate window in which you can keep track of the statuses of your parts in Vault. A new feature in the Vault Browser is the ability to right-click on a part and go to the Vault folder in which it is stored, allowing you to see any related or similar files it may be stored with.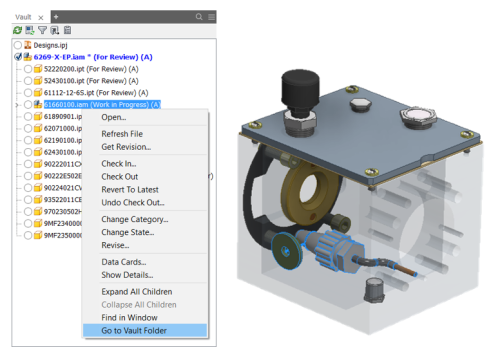 Opening Large Assemblies & Drawings
When opening large assemblies or drawings from Autodesk Vault 2018, you will now be able to decide how you want files opened. You have the option to open an assembly in Express Mode to avoid long waits and you can also choose to defer your updates on drawings when opening straight from Vault.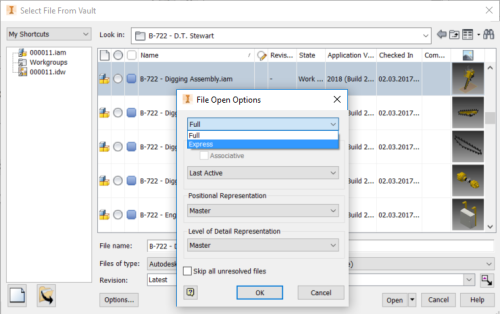 While some of these improvements may seem small, the impact they have on the user's workflow and productivity is big. I'm excited to use Autodesk Vault 2018 and work with customers to show them how to improve efficiently with their workflows with new features and enhancements in Autodesk Vault 2018.
---
Join the Autodesk Virtual Academy and never stop learning new features introduced to the tools you use most.