5 Data Management Best Practices for Manufacturers
If you're surrounded by data but starving for real insight, this eBook is for you.
Your data is a uniquely valuable resource. It's the source code for your products, the thread that connects your teams, the key to improved efficiency, and a window into the future. In short: Data is everything, and how you manage yours defines your business in the digital era.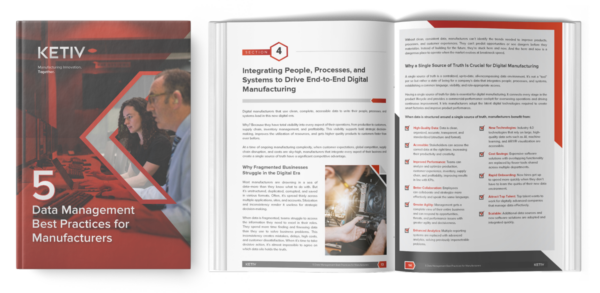 Learn more