The Power of Proposals: Connecting sales and engineering for exceptional customer service
According to Gartner, 77% of B2B buyers rank their last purchase as "extremely complex and difficult." To best serve your customer, you'll want to ensure that their experience is fast. That the execution is flawless. Accomplishing this requires a smooth, centralized, and reliable end-to-end workflow between your engineering and sales teams. This comprehensive guide explains how product configuration, and automated quotation and pricing systems, play a critical role in bridging the gap between customers, sales, engineering, and the shop floor.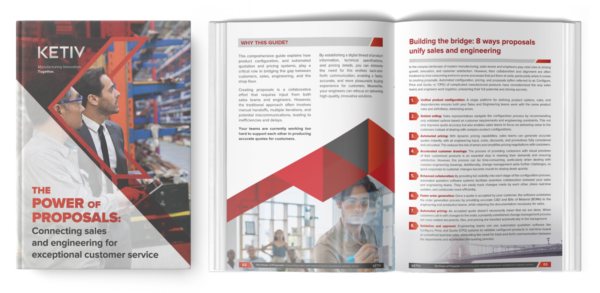 Learn more
Let us send you the eBook!