Electronics make up a larger portion of the products our customers are making today. As product complexity and the number of new features increase, so does the opportunity for failure and the need for reliable electronic products. By using simulation to pre-ensure your product is reliable, you can help to lower bill of material costs, accelerate time-to-market, and improve first-pass yield.
Simulation can help Improve Electronics Reliability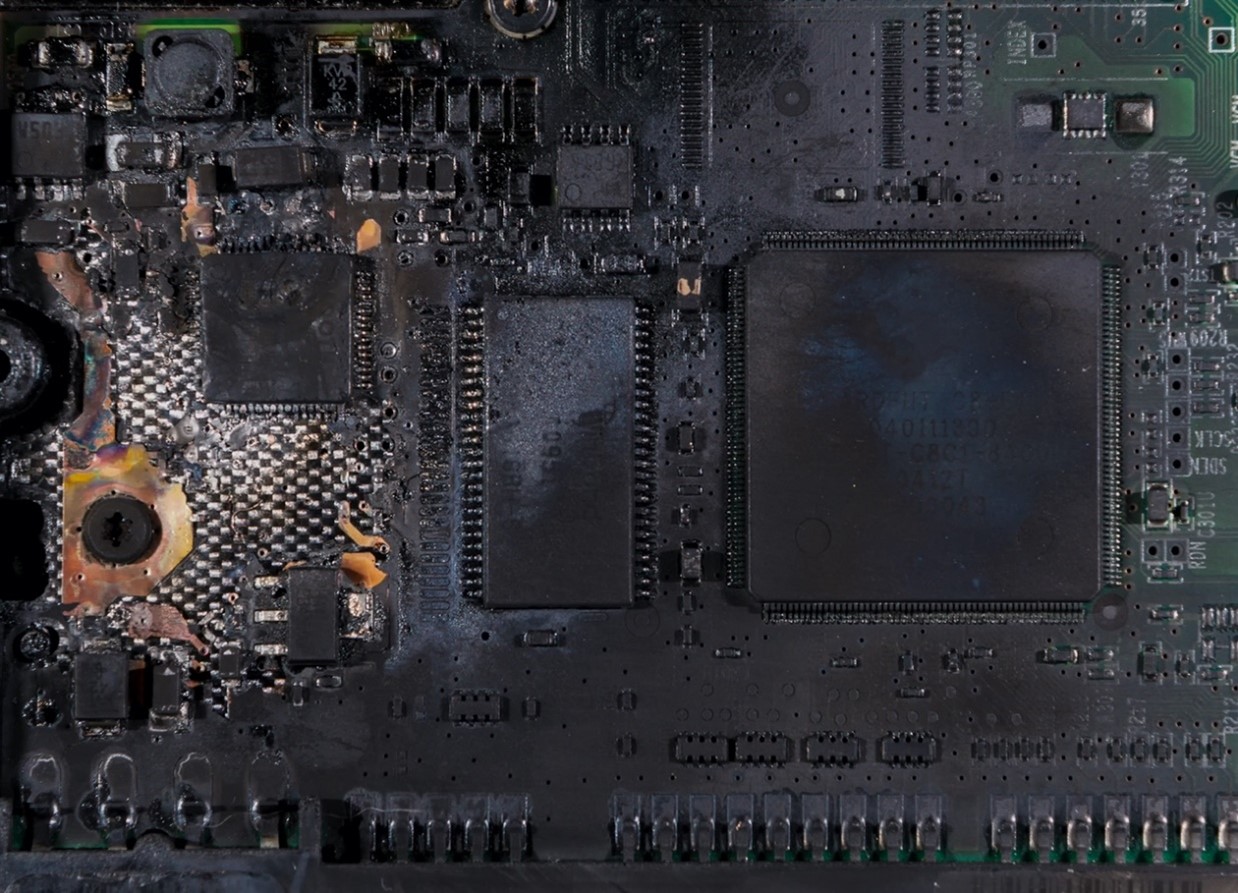 One such company, Danfoss, implemented simulation to predict failures in virtual models using Ansys Sherlock. Danfoss engineers tested new design iterations virtually, allowing them to release new products to market in half the time it used to take and deliver higher product reliability right from launch.
So what is Electronics Reliability?
Electronics reliability is making sure your product meets reliability standards for the many "customers" of the product design process. These include marketing, manufacturing, purchasing, safety, and of course: your customers. Ensuring that your product is reliable mechanically as well as how each system within your product interacts is important. Electronics reliability is not just evaluating how individual electronic components will perform in your product but the impact these systems have on other parts of the product's design.
By evaluating each of these systems separately in addition to evaluating comprehensive system lifetime, you can ensure you are bringing a reliable product to market and reduce opportunity for failure.
Electrical Reliability
Signal and power integrity are an important part of many electronic products. Simulation allows engineers to optimize performance by evaluating multiple design options. Ansys fully coupled systems allow for connection of thermal and mechanical reliability solutions.
Electromagnetic interference (EMI) risk occurs when the electronic systems operate in an unintended manner and often result in unintended consequences for your product or nearby systems. Ansys solutions can help to minimize this EMI risk through simulation.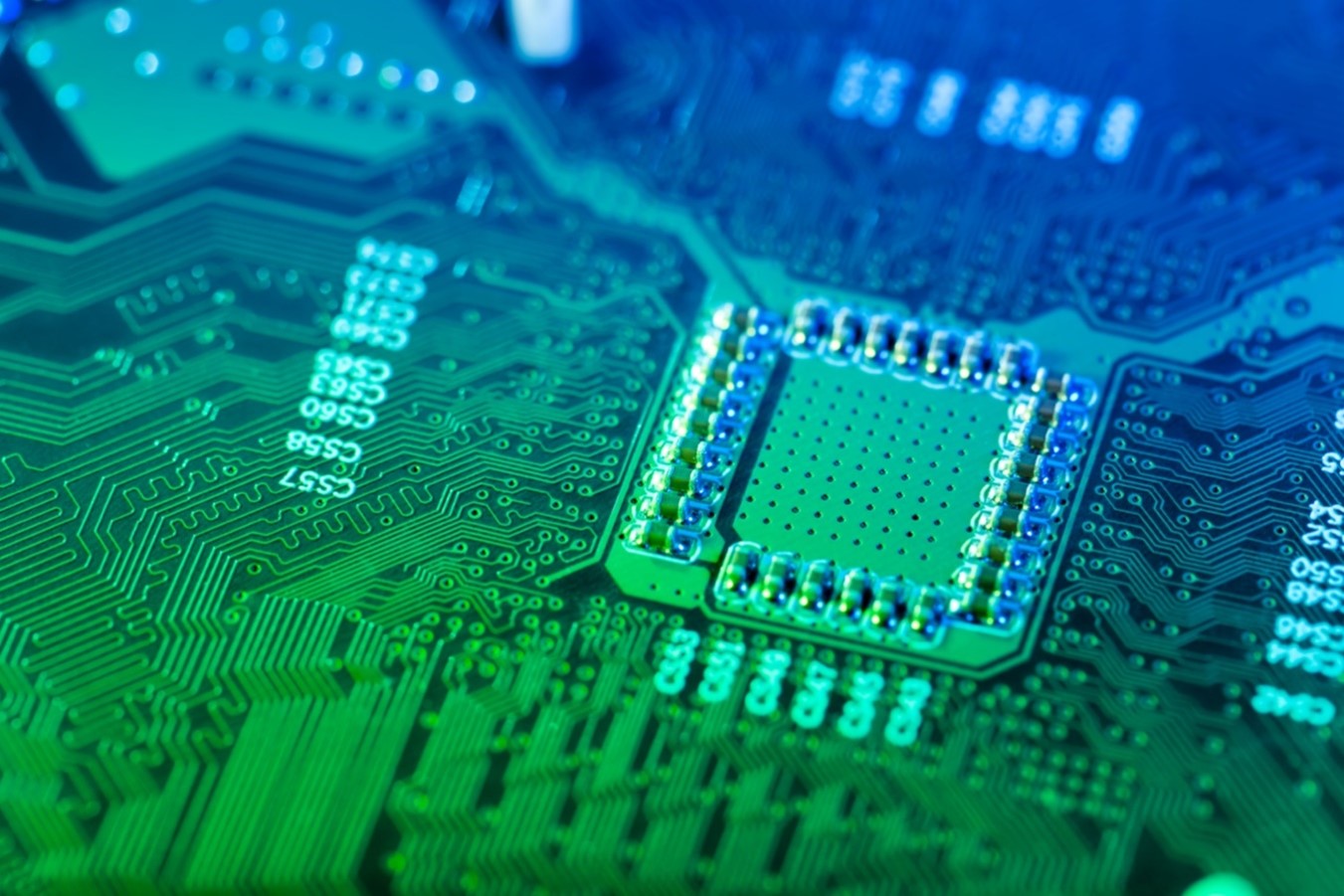 Ansys simulation offers solutions that help to reduce the number of board re-spins by providing early insights into designs, using comprehensive techniques to evaluate and improve power and signal integrity performance, and improving product reliability by capturing the combined effects of electrical and thermal interactions.
Thermal Reliability
Improving your thermal integrity and optimizing your cooling strategies is another important aspect of electronics product development. Ansys offers thermal reliability across all scales of electronics applications from the chip to the board to the system or server room.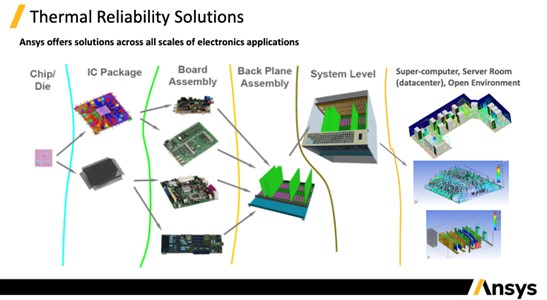 Mechanical Reliability
Electronics applications present engineers with numerous mechanical challenges. From geometric complexity, material complexity, and physics complexity there are many areas where a product can fail. Ansys provides best-in-class solutions for creating quick, accurate models that support the simulation of electronics systems subjected to a variety of complex physical conditions including:
Shock and Vibration
Fatigue and Fracture
Moisture
Drop and Impact
 Comprehensive Multiphysics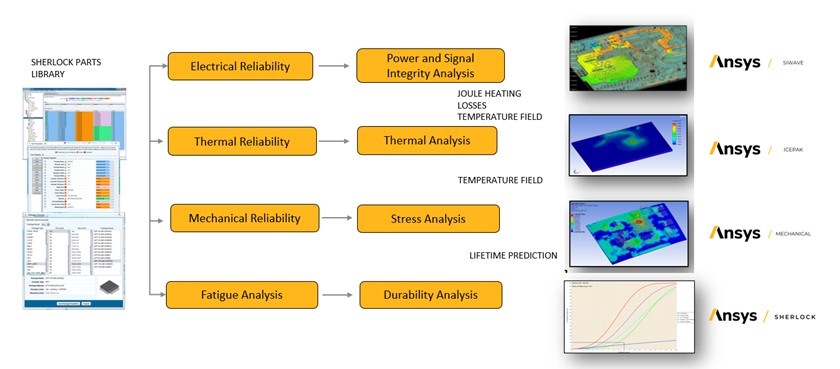 Often the best way to ensure electronics reliability is through the analysis of all the physics that are interacting within your product. Using multiphysics simulation solutions is important in addressing thermal demands with miniaturization of electronics, to reduce cost of cooling hardware, and mitigate any risks for system integration.
Temperature changes impact system performance which affects temperature. The Multiphysics ecosystem offered by Ansys is the most comprehensive way to address electronics reliability within your product.
In general
Ensuring electronics reliability can help the company reduce bill of material costs, speed up time-to-market, and improve throughput yield. Ansys solutions can help reduce electromagnetic interference (EMI) risks, improve thermal reliability, and help create quick, accurate models.
Interested in learning more on how Ansys simulation helps you to deliver reliable products to market? Register for our next Ansys Virtual Academy where we will show electronic reliability in action!