Using Autodesk Vault can seem like a daunting task when it is introduced to your workflow; luckily, there are some tools and tips that can help speed up your process. Here are some of the ones that we went over in Autodesk Virtual Academy, which you can view below:
KETIV Autodesk Virtual Academy: 20 Essential Autodesk Vault tips to know

Copy Design Interface Change
Whether you're new to Autodesk Vault 2020 or have been using it for several years you may find the newer interface for Copy Design in Vault can be a little overwhelming. The reason is that many users prefer the older interface that Vault offers and Vault Basic users still use it. Luckily, getting it back is as simple as changing a text file. The link below will walk you through the necessary steps to get your Copy Design interface to your preferred state.
Enabling Old Copy Design in Vault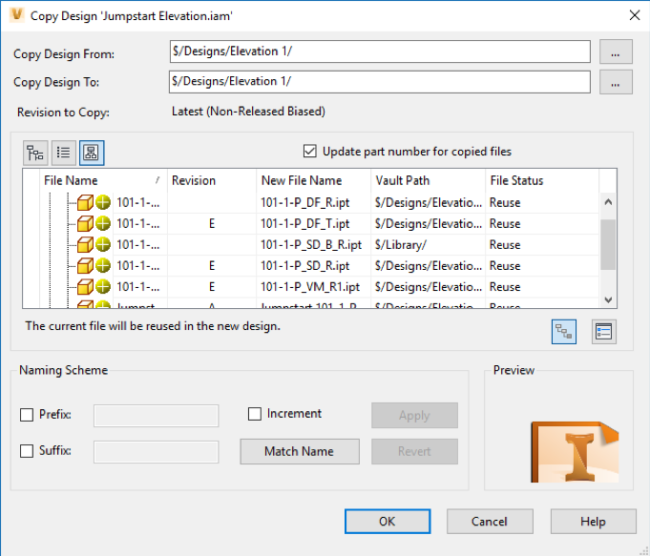 Vault Icons
If you're new to Vault 2020 you may start seeing some new icons pop up in the Vault interface and not know what they mean. We have a guide that will walk you through what those icons mean and how you can resolve what they mean.
Knowing what these icons mean and how to address them are an important part of your Vault Workflow, they can help avoid potential loss of work and make sure that your workflow for you instead. Check out the link below to see what the icons mean.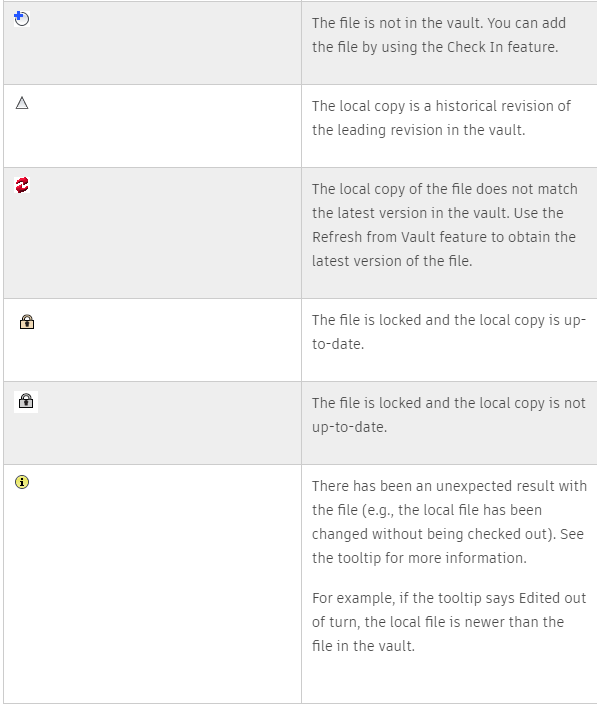 These are just a few of the tips that we went over in our AVA, for more information and to view our webinar on demand, please click here or reach out to us using the Contact Us page.