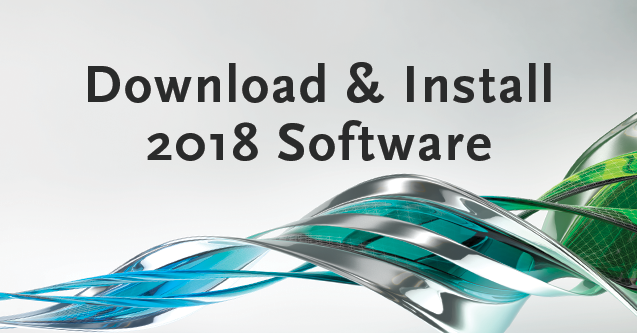 With Inventor, AutoCAD, Vault, and other newly released 2018 Autodesk software, we want to share the best ways to download these releases for yourself and start exploring what's new in 2018.
We'll cover how to download the latest release from your Autodesk Account Portal, as well as a new simplified way of using the Autodesk's Desktop Application.
Autodesk Account Portal
It should be noted these new versions are currently only available for active maintenance plan holders and subscription holders. If you fall under either category, you're able to log in at manage.autodesk.com and access the page below: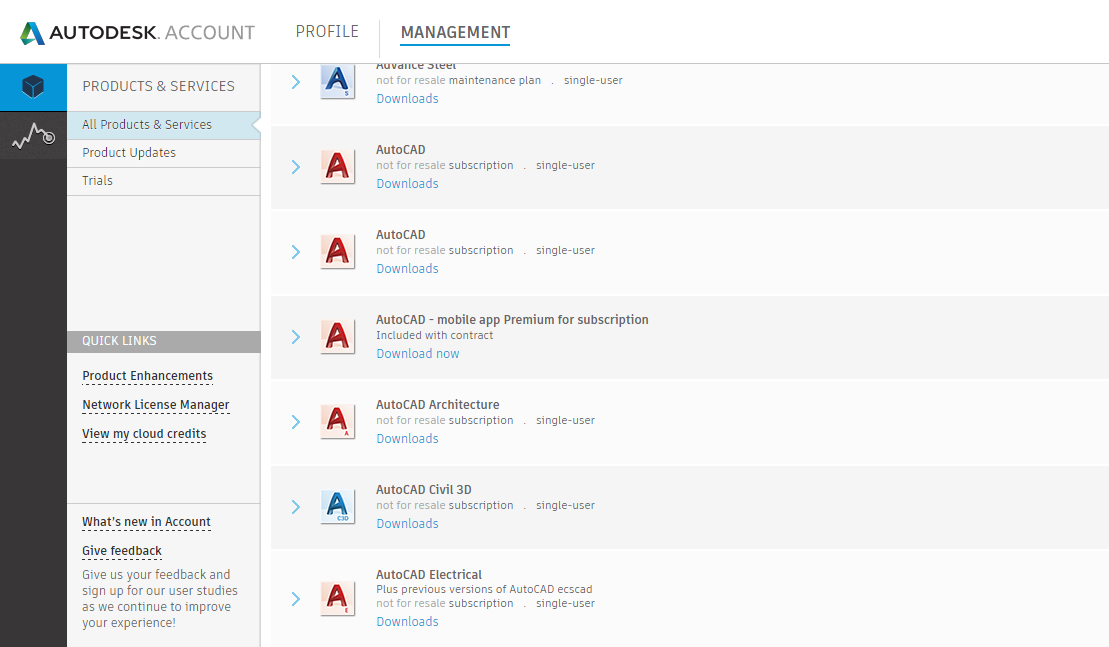 Navigate to the product you wish to download and click the 'Download' button.
You will then see a window that looks like this: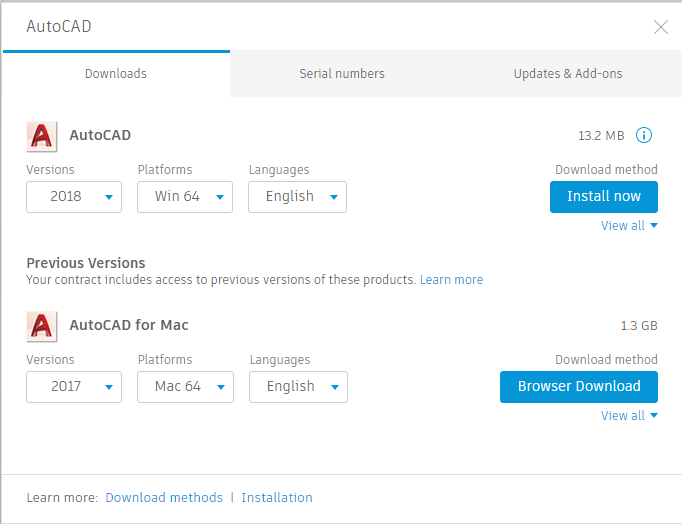 From here, under 'Versions,' you'll see the 2018 option is available. Be sure to check your Operating System and language, then click 'Install Now.'
If you prefer a different method of download, you can also select 'view all' for more options (we recommend using the 'Browser Download' Option).
If you went ahead with the 'Install Now' option, go ahead and open the .exe file and it will begin installing. For the 'Browser Download' option, wait for the download to complete and unzip the downloaded files. If there is more than one part for the product download, you will have to wait for all the parts to complete before unpacking the files and beginning installation.
Autodesk Application
With 2018, there's another option to download and install the latest versions. If you go to the Autodesk Desktop App (it should already be on your computer if you have previous versions installed), you can find a window like this.
Go ahead and log in with your Autodesk credentials.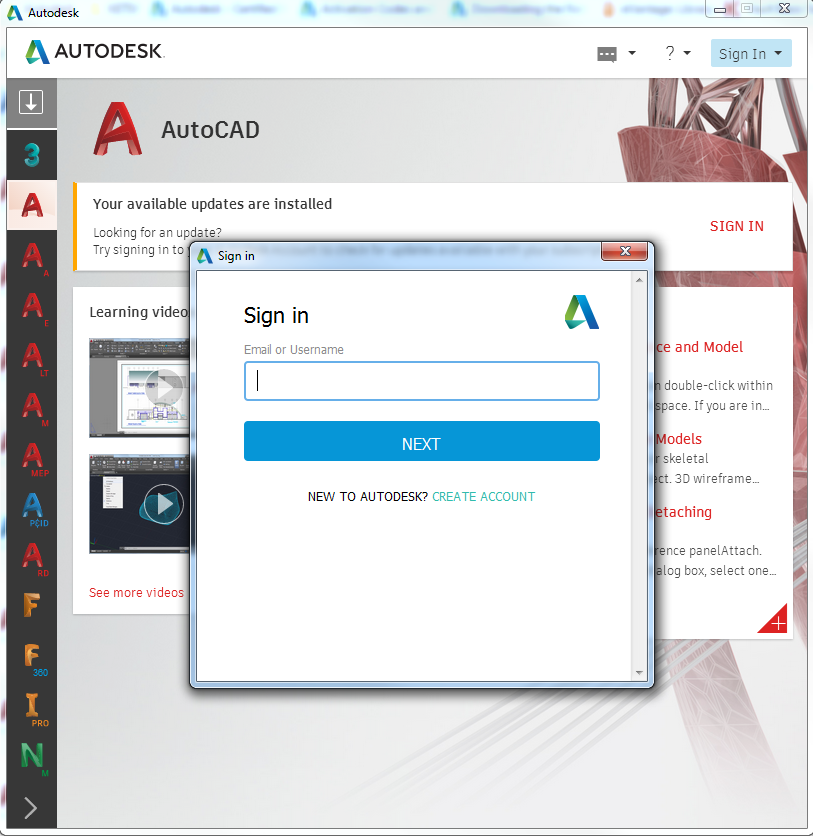 After logging in, you will see the same products as you would at manage.autodesk.com located on the left panel. If you navigate to any new product, you will see that a new option has appeared in the Desktop App. You can agree to the "Terms and Conditions" and Install.
This will begin the download and installation from this window. You can also view the serial numbers from this updated app.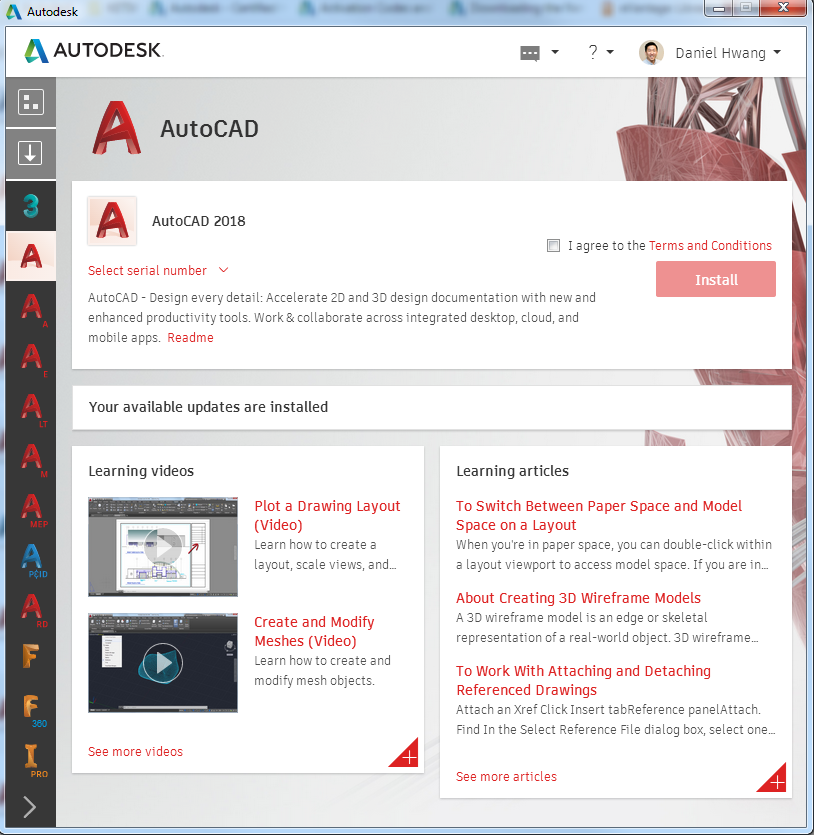 ---
For more information on how to access the latest software and tips and tricks on using the software, join the Autodesk Virtual Academy community.