My name is Vihan Krishnan, and over the last couple months, I've been an applications engineering intern in KETIV's Ansys division. I would like to give you an insight into what it's like to gain experience at KETIV, the Computer-Aided Technologies (CAx) skills I've picked up, the support available to me, and how this experience has helped me grow as an engineer in a professional environment.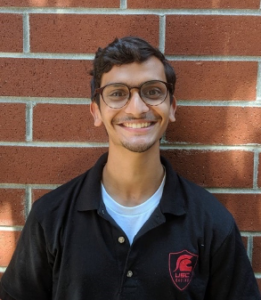 About me
I'm a mechanical engineering student at the University of Southern California and was introduced to the opportunity to work as an applications engineering intern at KETIV during my fall semester of junior year. I'm currently the project manager at my university's FSAE Racing team, a collegiate design team that designs, builds, and competes a Formula race car against other universities. I have a strong passion for automotive engineering and everything cars.
My Aspirations
This internship has been a catalyst in my journey to become a design engineer. I aspire to work on the cutting edge of the automotive industry in the future, and my time as an applications engineering intern at KETIV has helped me obtain key skills required to be an engineer proficient in using design and simulation tools. Working in the Ansys division, my primary responsibilities were exploring new technical Ansys content to open up and provide a wider breadth of simulation possibilities for our customers and providing technical support to customers facing engineering challenges.
Exploration: Ansys OptiSLang
One of the tools I explored in this internship was Ansys OptiSLang. OptiSLang is an optimization and integration tool that enables engineers to quickly arrive at optimal design points with given design objectives and constraints. I had no prior experience with this so with open eyes and an open mind I dove deep into the program.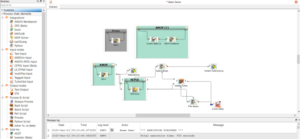 Through this exploration I was able to pick up important CAx skills in the Ansys suite with access to the vast Ansys knowledge base and learning tools provided. This exploration culminated in a design optimization of a mechanical beam element utilizing finite element analysis in Ansys Mechanical. Additionally, understanding the ins-and-outs of an optimization and integration tool at the college level puts me far ahead of my peers – the knowledge of possibility in the design environment gives me limitless creativity that I've already been able to utilize in my design team and will be able to in the future.
The exploration into new technical content also involved various other Ansys products – Ansys Mechanical, Electronics Desktop, Fluent and more. In exploring these, I used various physics (structures, fluids, etc.) and have developed a "jack of all trades" CAx skillset. As an aspiring design engineer, having a base level understanding of a variety of simulation tools is extremely valuable – I now have an advantage in overcoming the learning curve of any engineering tool I will use in the future, a skill that will no doubt come in handy at the outset of my engineering career.
Takeaways
Prior to this internship, I had no experience working in the engineering industry. As such, my outlook on the engineering industry, its needs, and how I can contribute to the ecosystem have evolved with this experience. KETIV is a company that puts its customers' needs at the forefront, and I've realized that support structures like this are crucial in enabling engineers to carry out their explorations to their fullest potential. The engineer using the technology is as important as the people and support that help the engineer get to where they want to be, enabling them and their community achieve their objectives.
Above all else, the biggest personal takeaway from this internship is that I now know the company culture in which I want to work. KETIV truly treats its employees as a family rather than a group of salespeople and engineers – there is a deep-rooted sense of community, further strengthened by company's leadership through the global pandemic. Through any challenge I faced, I was always able to call upon those with experience to help me learn through my tasks and grow as an engineer. I still have a lot to explore in terms of my interests and the line of work I'd like to be in, however after my internship at KETIV, I'm very clear about the company culture I desire. I will look back fondly at my time at KETIV, thankful for the experience and the people I've met.
Learn more about the KETIV community here and learn more about Ansys here.