AutoCAD 2020 has exciting new features and improvements to help you be more efficient. Here are some key highlights within the new version.
AutoCAD Classic Updates
AutoCAD + Mobile and Tablet
Instead of lugging tons of paperwork to the job site, AutoCAD mobile allows you to edit and view DWGs from an iPad, Android Tablet, and Windows Tablet or mobile device in the field. AutoCAD mobile allows you to update drawings anytime, anywhere- even when you are offline. It includes the mobile app with AutoCAD or AutoCAD LT subscription purchases.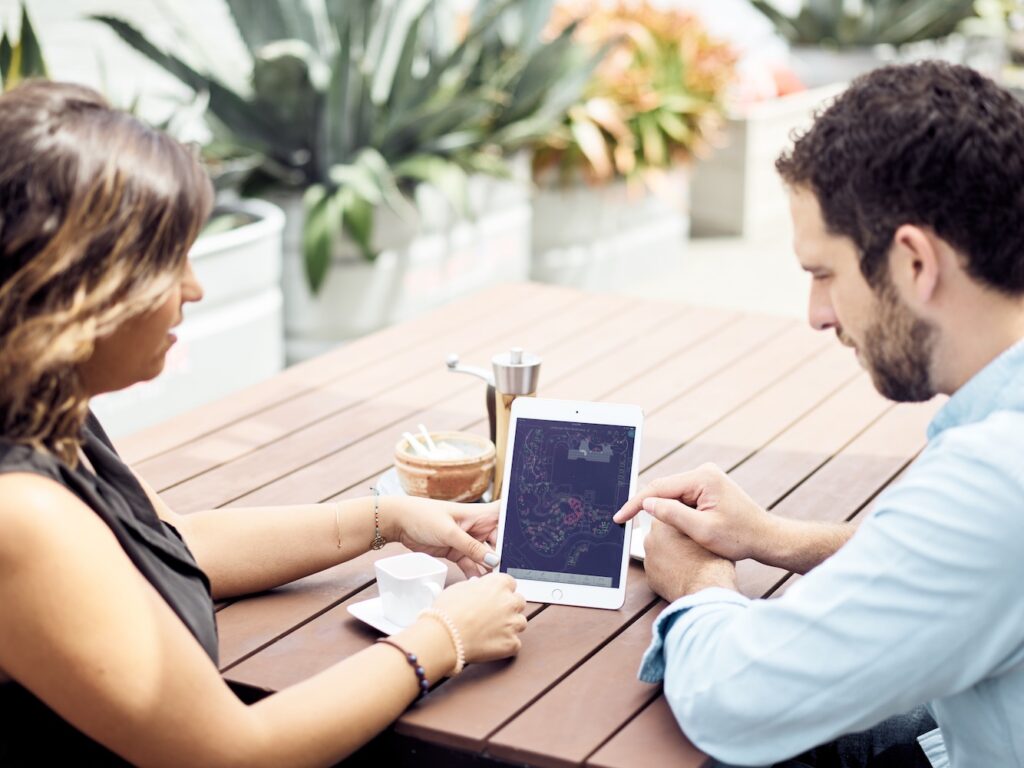 AutoCAD + Cloud Storage
Access any DWG file with Autodesk's cloud and now includes Microsoft and Box cloud capabilities. Go to drive.autodesk.com to get started using cloud storage for your Autodesk products.
AutoCAD Blocks Palette
The block tab now includes visual depictions of the block to allow for easier drag and drop into the drawing. In addition, the recent tab allows for quick selection of recently used blocks. In addition, using the drop-down panel within the block palette, the user can change the view from icons to a list or vice versa.
Quick Measure
This new feature when turned on allows to see all nearby measurements simply by hovering your mouse. Click Measure then select Quick in the toolbar to use.
New Dark Theme 
AutoCAD 2020 has a new dark theme with a blue interface to help reduce eye strain and allow for sharper contrast for icons.
Faster Saving
The save command is most commonly used in AutoCAD and even though make it a half second faster may not seem like a lot, this can take hours of time back for you each year! AutoCAD 2020 performance improvements allow for 50% faster time for saving for machines with solid state hard drives.
Enhanced DWG Compare
DWG Compare was released in AutoCAD 2019 and some new improvements to the feature are included in AutoCAD 2020. To access the DWG Compare Feature, select the Collaborate tab and select DWG Compare. Now you can see the differences between the two DWG files within the current drawing and within the toolbar the user can toggle on and off the comparison within the current drawing. When changes are made within the current drawing, the new differences are highlighted in real time.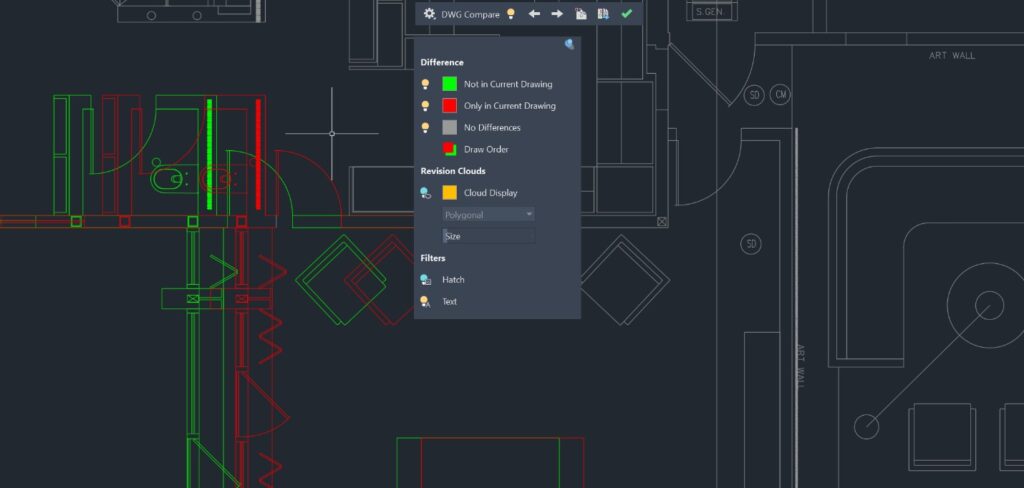 Learn more about the updates to AutoCAD, Inventor, Vault and Inventor Nastran directly from the Product Managers themselves by checking out our resources page below.