Supposedly, sharing project files with your team shouldn't be a daily challenge.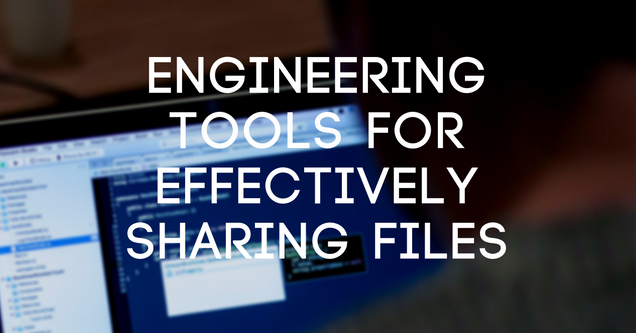 Sharing project files with your team shouldn't be a daily challenge. Unfortunately, for many engineers, it's a top challenge they face in the design process. In fact, 46% of those involved in product development claim "finding the right information" as a top design challenge.
How do we overcome this challenge?
Finding a file should, in theory, be a simple task. But too often, the data you're looking for is spread across local drives on individual workstations and shared folders on assorted servers.
There's also the problem of volume. With multiple people contributing to hundreds of projects, thousands of files can accumulate over time. And the only criteria you can consistently search for is the file name. We all know this can lead to countless searches and hours of frustration.
Here at KETIV, we've heard horror stories of teams searching hours for files only to make the decision to recreate the file. After recreating the file, someone from the team ends up discovering the original file. This resulted in over a dozen wasted hours, which is a huge financial hit for your team.
These situations make clear why Windows Explorer is simply not up to the task.
The Solution
This is where Autodesk Product Data Management with sharing project files tools come into play. With a PDM strategy in place, you can use the search criteria that makes sense to you as an engineer. And the solution is something we've found our customers love.
If you want to find an aluminum 150 mm gear created by one of your colleagues on a project two years ago, you don't have to remember the file name. Just use the exact specification in the search to find exactly what you need quickly.
---
Autodesk has created an eBook regarding Product Data Management in the manufacturing industry and how you can improve workflows and decrease time spent trying to manage data.
Fill out the form below to receive your free ebook 'Windows Explorer Wasn't Made for Engineers.'
Watch here our AVA about Vault Workflow