The Aerospace and Defense (A&D) industry is evolving at the speed of light. Only innovation can help aerospace leaders avoid costly failures, master digital transformation, and optimize their product life cycle. The solution? A&D simulation.
Looking for jaw-dropping technologies? Look no further than the A&D industry, which has delivered everything from sophisticated commercial jets to cosmos-ready spacecraft. But while it's easy to marvel at these technological advances from afar, the industry struggles with tough challenges. Incorporating new materials, new additive manufacturing techniques, and new capabilities like connectivity, autonomy, electrification, and digitalization are on nearly every A&D leader's checklist. But the inability to smoothly master technology adoption can delay production, drive up costs, and create roadblocks that dim brand reputation.
Industry leaders know this evolution is required. One recent survey found 97 percent of A&D executives willing to digitally reinvent their business and industry. The reason isn't a mystery; they know A&D simulation tools can help teams explore groundbreaking ideas without the high cost of physical testing. Moving from siloed information to connective digital threads can also foster better communication, collaboration, and data exchange from design to manufacturing.
But while these goals offer obvious benefits, too many teams get lost in the vast range of possible application areas and dilute their focus. The answer is to apply digitization in fewer, high-priority initiatives – such as the following five areas.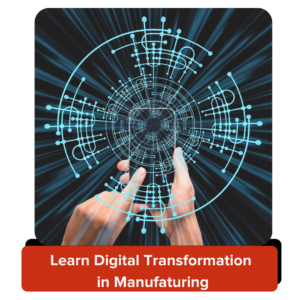 5 Steps to Transformative A&D Simulation
Fuel-Efficient and Climate-Friendly Aircraft
Green initiatives aren't just a matter of compliance; they're a marker of market competitiveness. A significant factor in operating costs, fuel prices have doomed some airlines while motivating others to find more fuel-efficient solutions. Airlines looking to radically increase their fleet must also meet tightening environmental noise and emission standards, driving up the need for green airplane components. Products that reduce costs and emissions while improving engine efficiency are an A&D company's golden ticket – and simulation can help develop new classes of engine design that reduce fuel burn and meet environmental regulations.
Maintenance, Repair, and Overhaul (MRO) and Sustainment Operations
Unlike most consumer electronics, the lifecycle of an aircraft or B52 bomber spans decades. Design, research, and development costs are a drop in the bucket compared to maintenance and upgrade costs. That reality – along with fewer new commercial aircraft programs – has shifted A&D leaders' focus to MRO activities as a revenue driver. But this isn't a simple pivot; the rising price tag of labor and materials is creating an urgent need to optimize MRO operations. The most reliable way to do this, many teams are finding, is through A&D simulation, such as using physics-based digital aircraft twins to better leverage data analytics and predictive maintenance.
Productivity
Every industry wants to maximize productivity, but A&D engineering organizations face some unique struggles. A big one: the increasing complexity of their products, which can stymie siloed teams. Another problem: the shortage of talent with the skills to navigate this complexity. Consider that the number of software lines of code (SLOC) in a typical aircraft has grown exponentially, requiring an exponential increase in the development effort. A&D leaders must shift to an integrated, multidisciplinary design approach or face catastrophically expensive late-stage design integration failures.
A&D simulation can help teams navigate both rising complexity and better collaboration through a digital thread that connects processes from conception to the shop floor. When cloud and HPC access and services are added to the mix, productivity and innovation really take off. Consider one aircraft engine manufacturer that radically reduced the computational time by using simulation to run complex analysis on the cloud and leveraging HPC resources.
Advanced Defense Technology
When it comes to the global defense and emerging threats, maintaining a technological advantage is critical. Research, development, test, and engineering expenditures have climbed steadily in recent years as defense departments explore hypersonics, advanced communications, directed energy, swarming autonomous systems, additive manufacturing, and other exciting paths.
To produce complex technologies on time and on budget – and win defense contracts – organizations are turning to the benefits of simulation and its ability to connect a digital thread across the product development life cycle. In a landscape of this complexity, physical prototyping just isn't fast enough or cost-effective, and it doesn't allow the reinvention and flexibility required for next-generation avionics and military electronics. But simulation can fuel these initiatives without wasteful spending – like a company that was able to avoid 330,000 live experiments and cut approximately $270 million in costs when producing a new armored system.
Future Aircraft Systems
As humanity grows, so does the air pollution crisis. To meet environmental regulations and address air quality, future aircraft systems are turning to more electric, hybrid, and even fully electric propulsion systems. To achieve cutting-edge innovations like autonomous flight, engineers use simulation to evaluate design variables and complete faster safety analyses, reducing their time-to-market. Even validation of the human-machine interface (HMI) can be performed faster, reducing design cycle costs.
Unlocking The Next Generation of Achievement
A&D companies face a future that requires both environmental and technological change. To accelerate productivity at a lower cost, aerospace and defense leaders must move past old-school barriers and incorporate smarter development and design processes. A&D simulation can help them bring valuable products to market faster while hitting their budget targets – and ultimately devote more resources to the innovation that will shape their future success.