AutoCAD Specialized Toolsets in 2022 help you work more effectively. The updates are packed with industry specific product updates and enhancements to increase productivity, streamline design processes across Manufacturing, Architecture, Engineering and Construction.
Learn more about Autodesk's latest updates to AutoCAD 2022 by checking out our recent Blog Post on "What's New in AutoCAD 2022".
Updates in AutoCAD Specialized Toolsets 2022
AutoCAD Plant 3D
The New Project Compare feature will allow Plant 3D users to compare an entire project configuration to a reference or template project. Users will then be able to choose whether to sync items or property differences from one project to another.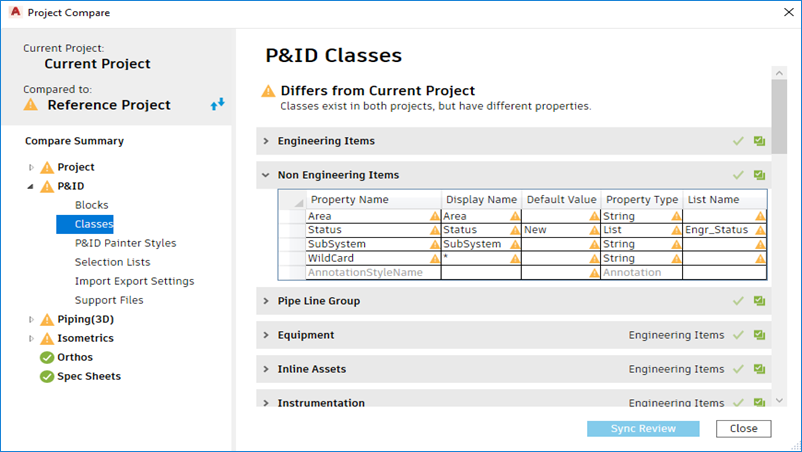 Isometric Styles and Dimensions have been completely overhauled with a new direct edit integration. Users can now access advanced configurations found in the IsoConfig.xml directly in the project setup.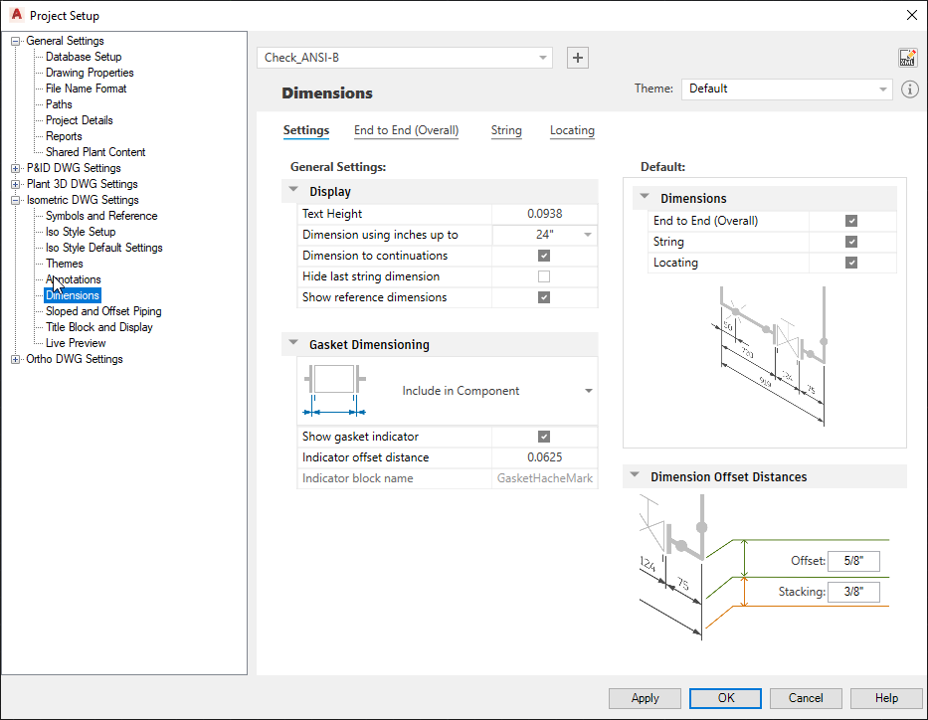 Lastly, users were previously limited to displaying coordinates on orthographic drawings where the model was originally created. With the Ortho Offset Location enhancement, users can now display multiple coordinates in any orthographic drawing.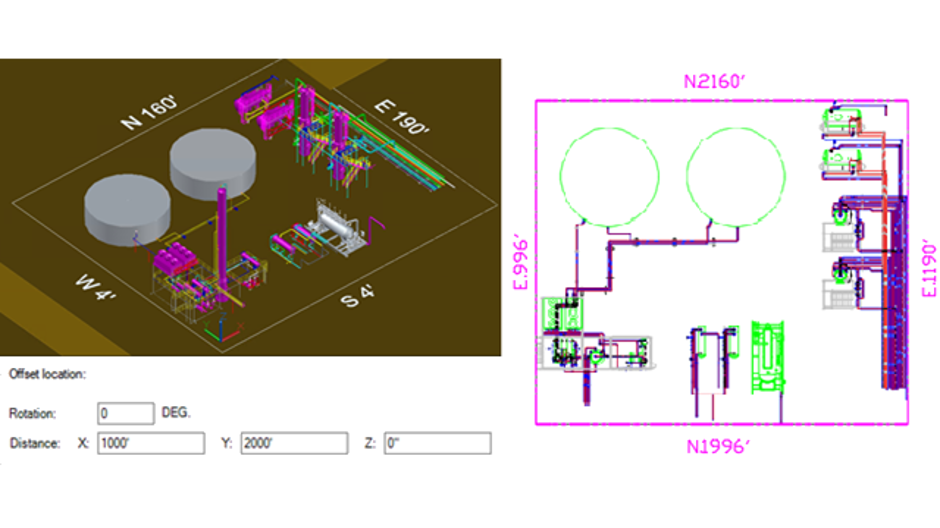 AutoCAD Electrical
New in the Electrical toolset is SQL Catalog support for Autodesk Vault. Bill of Material reports from Vault now include the electrical data and details from drawings. Autodesk has also introduced the ability to modify the SQL server timeout setting variable by using the command AESetSqlServerTimeOut. The timeout setting is meant to prevent (VPN) disconnection errors to the SQL catalog database.
Just getting started with Bill of Materials? Read our blog on Intro to Bill of Materials.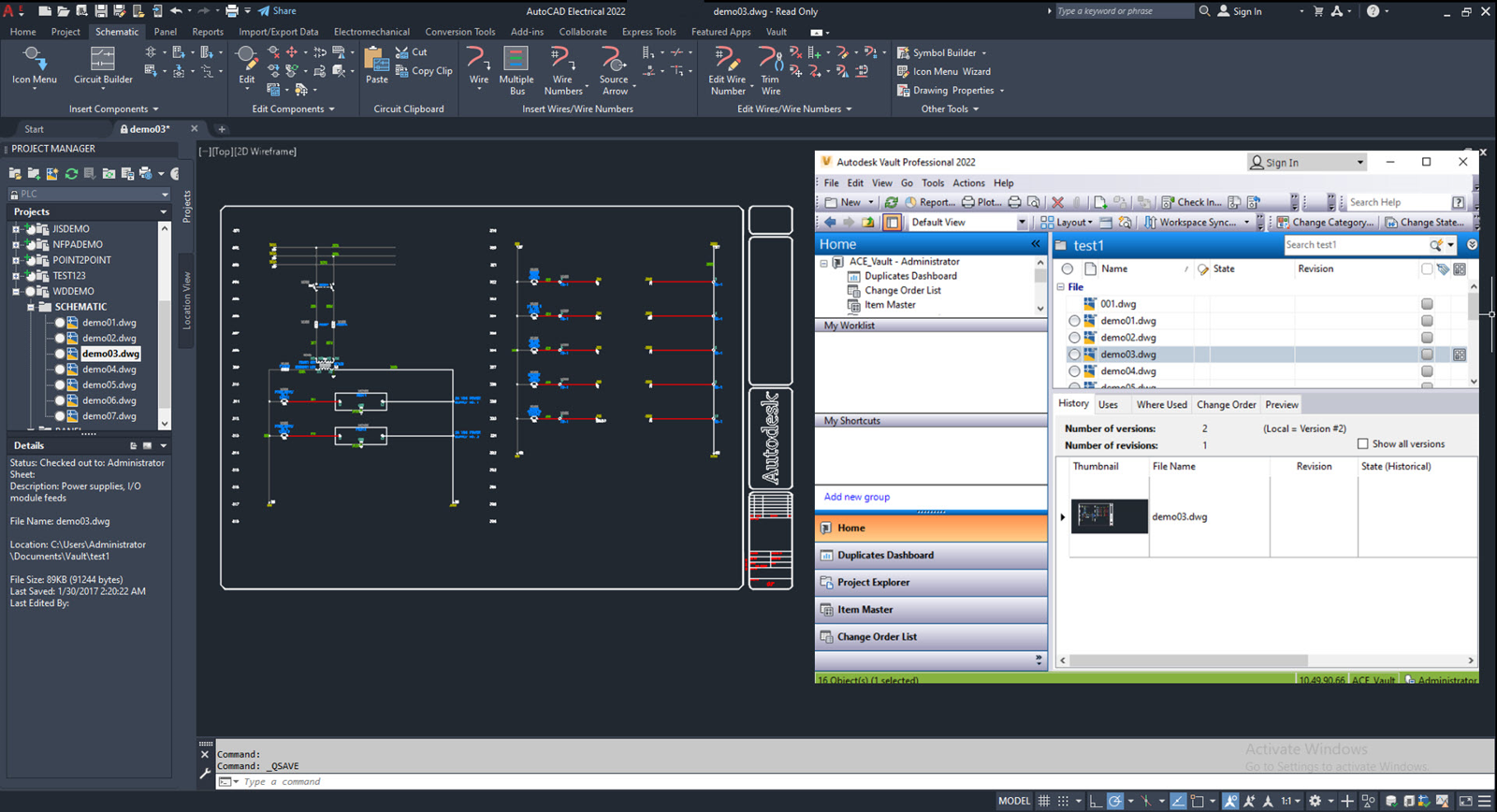 Autodesk has added new manufacturing content from Rockwell that can be leveraged in schematic designs, catalog data and footprint drawings.
Lastly, LISPSYS Unicode support has been added to provide full-width character languages compatibility.
AutoCAD Mechanical
To coincide the new annotation updates in AutoCAD 2022, users can now annotate AutoCAD Mechanical documentation leveraging the latest weld symbols. The weld symbols now support the standard revisions in both ISO (ISO 2553:2010) and JIS (JIS Z 3021:2016). Users can also choose to update legacy drawing standard revision from previous releases directly in the options' dialog.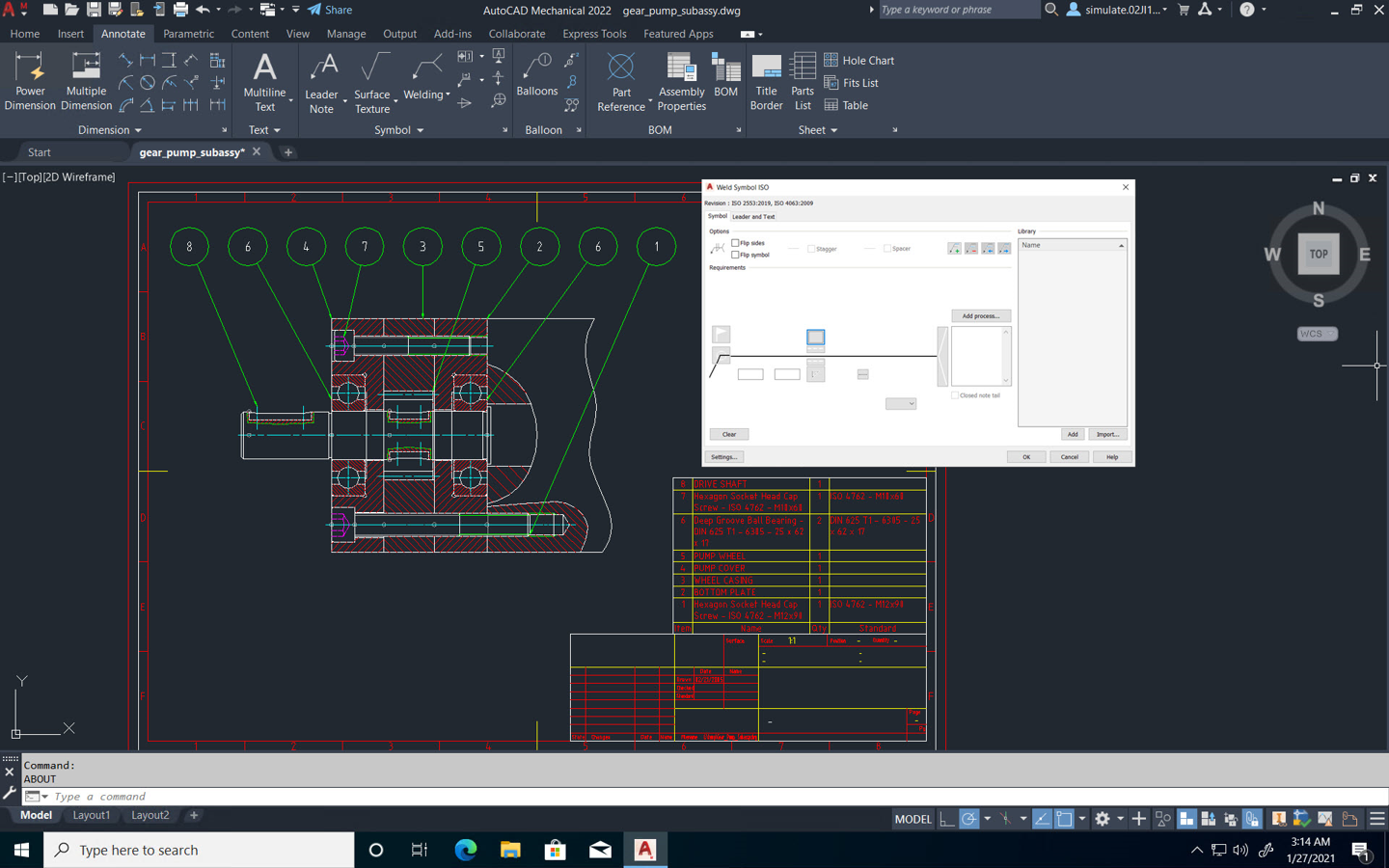 AutoCAD Architecture
Design Center content packs have been updated with 80 new MVBLOCKs and block references for both AutoCAD Architecture (US Imperial) and (US Metric) for non-English languages. Autodesk Revit content includes Equipment, Furnishing, Parking, Food Service, and more.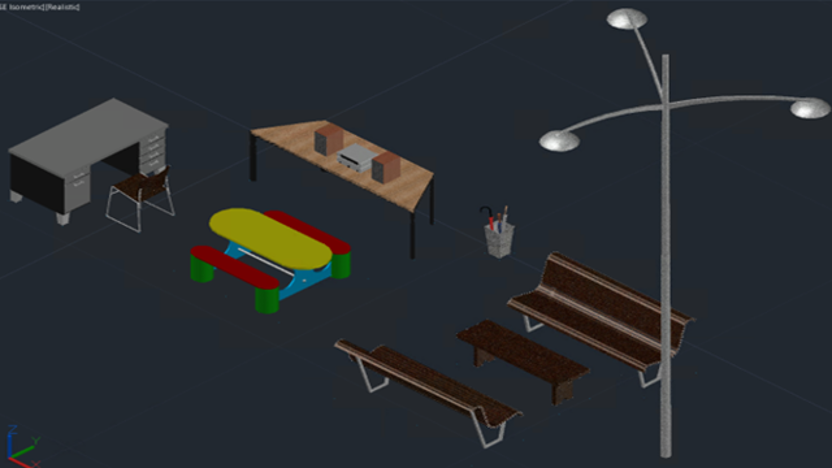 With Autodesk's continuous enhancements to collaboration in AutoCAD 2022, unique to Architecture is the Extended Data tab in the Properties palette. Additional object information such as Property Sets and Drawing Properties will now be visible to collaborators.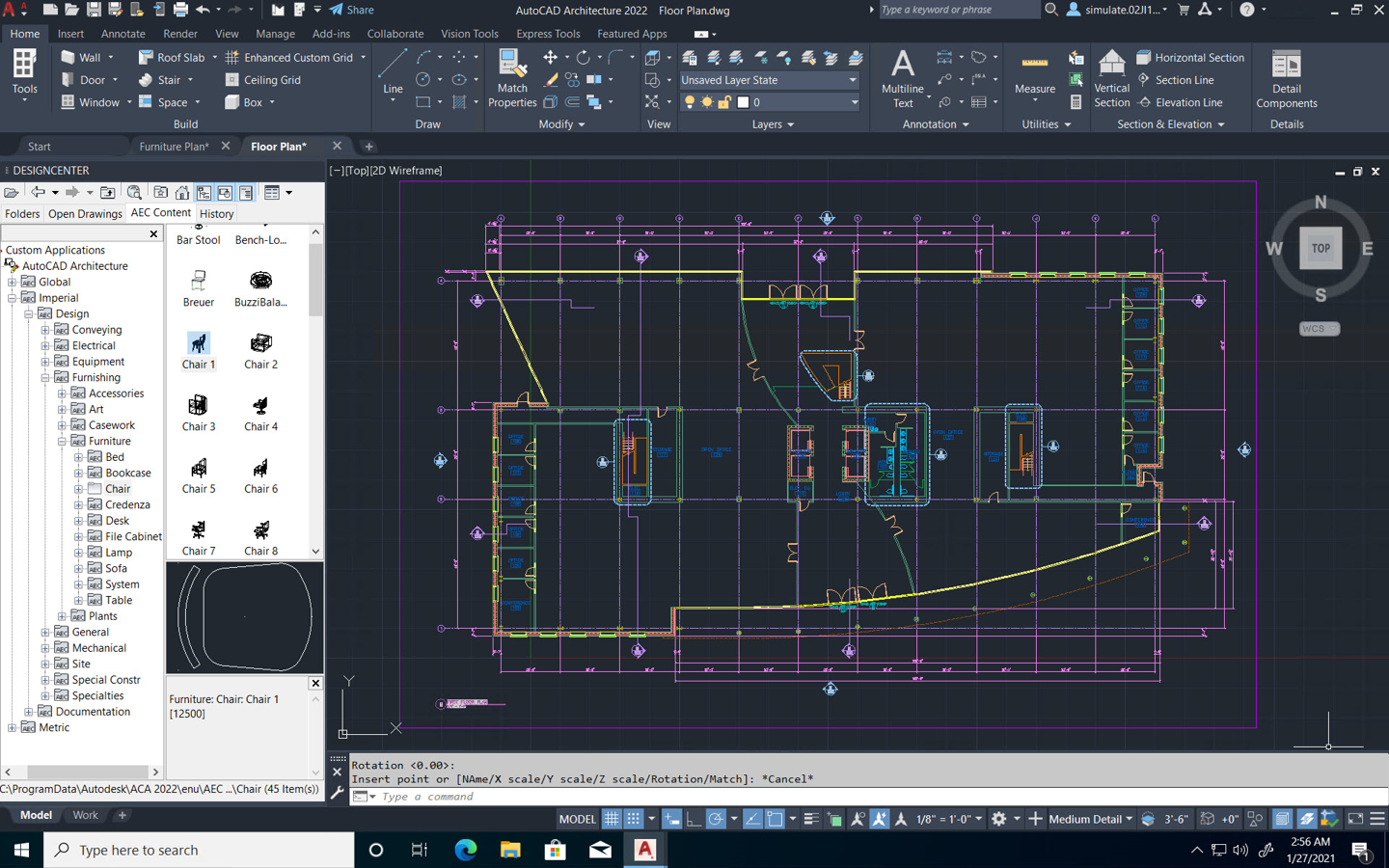 AutoCAD MEP
Say goodbye to annoying error messages when saving to previous versions. Autodesk has introduced a new command PURGEAECDATA, which will allow users to remove invisible AEC data to retain versioning control for AutoCAD Architecture and MEP Toolsets.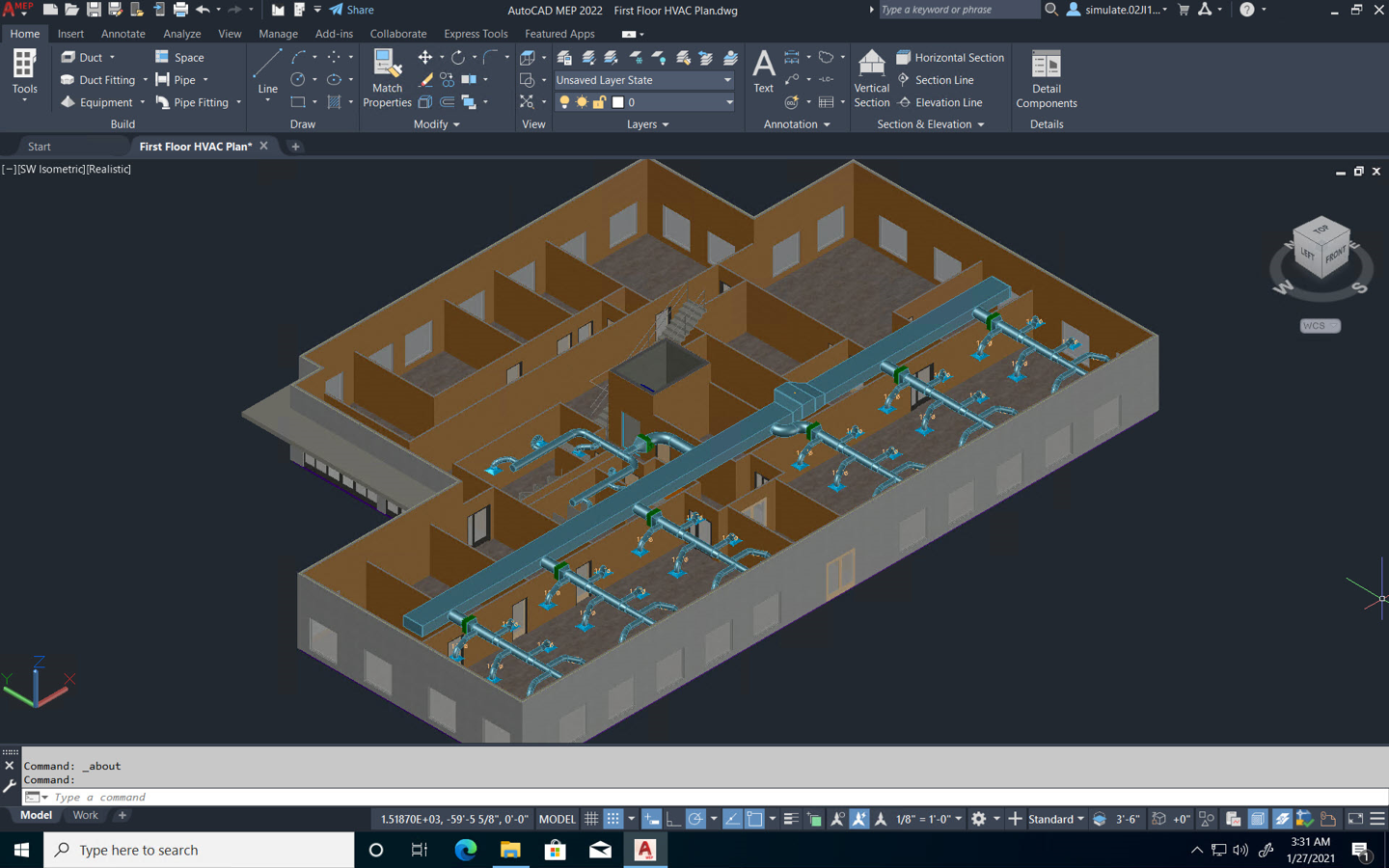 In conclusion
The new updates in AutoCAD Specialized Toolsets will provide you with more capabilities to get work done on time and effectively. You will see the new updates in tools like AutoCAD Electrical, AutoCAD Mechanical, and AutoCAD Architecture.
If you need more assistance, give us a call at 1-866-465-3848 or shoot us an email at support@ketiv.com . Our team will be happy to help!