From sales to the shop floor, design to supply chain, and support to simulation, emerging digital manufacturing technologies provide solutions to age-old manufacturing problems. 
With the right cocktail of software, systems, and materials, you, too, can increase productivity, efficiency, and safety while significantly reducing costs. You can take on the competition and win a resounding victory to secure your market share well into the future.
This article outlines six ways to improve your business through digitization. Numbers 1 and 6 are the founding principles of digital transformation. Without them, numbers 2, 3, 4, and 5 will remain out of reach. Read on to find out which ones are right for your business.
1. Data Management and Security
Effective data management is the cornerstone of digital transformation. Without high-quality data, it's impossible to implement the digital manufacturing technologies explored in this article. 
Still, most manufacturers struggle with data management. They've got plenty of data, but it's unstructured, siloed, duplicated, and inaccessible.
So, what can manufacturers do to get their data in order? That's easy. They can leverage a formalized product data management system like Autodesk Vault PDM (Vault). 
Vault stores all manufacturing data securely in a centralized repository accessible across the entire organization. It keeps files organized by deleting duplicates and naming files automatically, grouping files by contents as well as name, size, and type, so users can always find the correct file when it matters most. 
Vault makes communication and collaboration far more effective for engineering teams. Engineers can "check files out," ensuring no two individuals are working on the same drawing at the time time. It also stores a revision history so you can easily roll back the clock and improve accountability.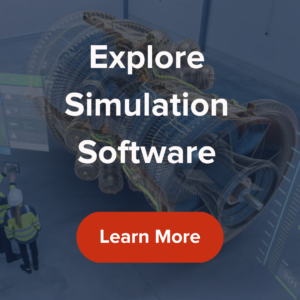 2. Sales Automation and Product Configuration
A new generation of buyers–with higher expectations than ever–are turning their backs on standard, off-the-shelf goods. Instead, they want to buy configurable products–personalized to their needs–and they're prepared to pay a premium.
A shift from mass production to mass customization presents traditional manufacturers with new and difficult problems. They need not only find ways to produce these complex products, but first, they need to find a way to sell them–one that's efficient and precise.
Selling configurable products requires a deep understanding of (potentially) thousands of product options and how to combine them. This vast choice is challenging for the most experienced salespeople. For new hires, it can feel impossible.
Fortunately, there's software available that can automate this complicated configuration/sales process. Designed for manufacturers, Tacton CPQ automates configuration, pricing, and quoting, ensuring consistency, speed, accuracy, and customer satisfaction.
Tacton CPQ combines a powerful 3D configurator with a constraint-based configuration engine. Its Guided Selling functionality provides salespeople with a live play-by-play for configuring products and securing a sale. And its configurator shows prospects (and confused sales reps) precisely how their finished product will look before they've been produced. This transparency eliminates guesswork, facilitating immediate purchase decisions.
The 3D nature of Tacton's configurator is an impressive differentiator in crowded markets. Manufacturers can stand out by firing up its augmented and virtual reality capabilities and embedding a configurator into their websites.
3. Engineering and Design Automation
Mass customization requires custom engineering, which burdens the engineering department heavily. Engineers have to pump out a constant stream of drawings for sales and the shop floor, which is a massive drain on resources.
Sales automation, as described above, eliminates configuration errors, saving the engineering department a lot of time. But there are other readily achievable ways manufacturers can automate engineering and design, increasing productivity. Below are a few examples.
Manufacturers can automate drafting to simplify the creation of 2D drawing outputs.

They can identify repeatability in creating 3D models and combine steps to increase efficiency across design iterations.

They can create engineering rules to standardize processes, providing consistent, high-quality products to customers.

They can automatically generate report tables and graphical summaries for management.

They can simulate how products behave under a broad range of conditions (which we discuss in the next section.)



4. Simulation and Testing
We all know the benefits of simulation. Accurately modeling how products perform in the real world before they're manufactured improves product quality, safety, and innovation. And it dramatically reduces costs in three crucial ways:
It reduces and sometimes eliminates the need for physical testing and prototyping, which is expensive, not to mention slow and limited in scope.

It uncovers potential problems early in the design process before the latter stages of production when rectifying problems is far more expensive and risks reputational damage.

It enables engineers to calculate what they can "get away with" in terms of reducing costs without sacrificing quality, i.e., engineers don't need to overcompensate for unknowns.
Simulation methods like finite element analysis (FEA) accelerate the speed at which manufacturers can bring new products to market and guarantees product performance over the long run.
5. Advanced Manufacturing
Advanced manufacturing technologies, materials, and machinery are removing the limitations set by traditional manufacturing. There are so many examples that it's impossible to cover them all here, but those currently have the most significant impact are below.
Additive Manufacturing
The ability to "print" 3D objects from CAD files is a game changer for prototyping, making it faster and less expensive (by orders of magnitude). It also enables manufacturers to sell one-off products on an excellent margin, giving customers choice and flexibility.
Subtractive Manufacturing
Cutting, shaping, and finishing a piece of material to achieve the desired product has been a manufacturing mainstay for generations. Today, thanks to processes such as 5-axis machining, manufacturers can translate workpieces across multiple axes to create highly intricate shapes with exceptional accuracy and finishing ability. 
This advanced machinery is so versatile, and set-up costs so low that manufacturers can change products lightning-fast in response to customer demand. Thus they can move at the speed of the market. 
Advanced Materials
Advanced materials are rewriting the rule book on manufacturing and product design. Notable materials include
Novel metal alloys discovered by AI and machine learning

Technical ceramics used in semiconductors, insulators, and resistors

High-performing polymers like PolyEtherEtherKetone

Groundbreaking composites that are both incredibly light and strong
Internet of Things (IoT)
The Internet of Things connects everything from machines to people, products, containers, vehicles, and more–via the cloud. Using AI and machine learning, this interconnected ecosystem can learn to maintain and optimize itself without human input. And management can view and manage their entire operation from a single dashboard. 
Industrial Robotics
"Hiring" the latest generation of industrial robots improves safety, quality, efficiency, and sustainability, while significantly reducing costs. These robots come in multiple flavors, each specializing in certain functions.
Material handling robots

perform repeatable tasks like loading and unloading, palletizing, picking and packing, and moving goods around warehouses (

check out this example

.) 

Processing robots

carry out tasks like spray-painting, material removal, and welding (

as per this example

.)

Quality assurance robots

inspect products for defects invisible to the human eye.
6. Process and System Integration
Manufacturing organizations tend to be made up of silos. Each department has its own systems, processes, and data. Teams row in different directions, making it harder to achieve overarching business goals, and operate efficiently.
The key to effective digital transformation is to view the entire organization as an integrated whole. Every person, process, and system has to be unified by a consistent flow of data to get everyone on the same page. If not, efficiencies gained in one department can be lost in another.
With a single source of truth for data, manufacturers can make continuous improvements across every dimension of their business. They can leverage big data and analytics to predict the next bottleneck or machine failure. They can drive innovation and automation, attracting the brightest new talent by providing an exciting friction-free working environment.
Ready to propel your business digitally? We're here to help.
With global pressure mounting, now is the right time for digital transformation. And while the wealth of possibilities can seem daunting, support is available. 
At KETIV, we break down silos by taking a holistic view of digital opportunities across every manufacturing organization. We help construct a solid foundation of data onto which we layer bespoke technologies that provide the most significant ROI for your business. 
Get in touch if you're ready to take the next steps toward digital transformation. We'd love to hear from you.