Designing an espresso machine from scratch is no easy feat. But when KETIV was approached by Autodesk to take on the challenge, we not only constructed a functioning machine but also created a 3D model that Autodesk can use for marketing and learning purposes. 
In this blog post, we'll explore the benefits of data sets in Autodesk products like Fusion 360 and how KETIV's expertise in Fusion 360 and Inventor made them the perfect partner for this project.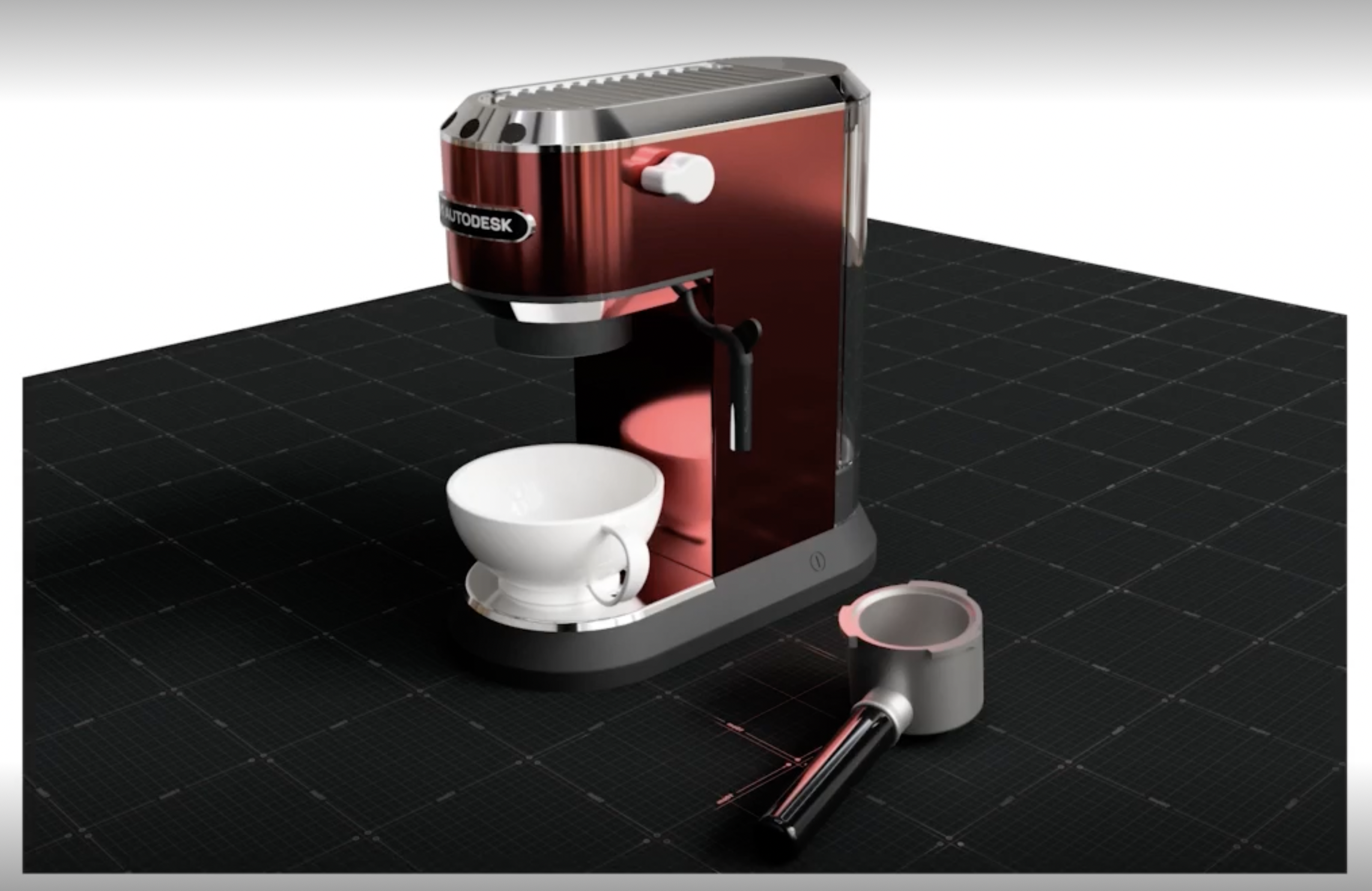 Why: Reverse Engineering and Demonstration Purposes
KETIV's Fusion 360 project was not just about building an espresso machine. The 3D model created by KETIV will be used by Autodesk for demonstration and marketing purposes around Fusion 360. The model will be used for promotions, such as book covers or splash screens, and will be continually promoted on Autodesk's website. This means that the data set needed to be accurate, well-designed, and free of error, something that Autodesk could count on KETIV to deliver. 
How: Benefits of 3D Modeling for Customers
So how does 3D modeling like this benefit customers? As mentioned earlier, 3D modeling can be used for reverse engineering, which allows for accurate designs and a better understanding of competitor's products. It can also be used to visualize a customer's own content and test similar products. 
Another benefit of 3D modeling is its ability to provide a more analytical perspective. With 3D models, customers can view their designs from different angles and see how different components interact with one another. This allows for better problem-solving and more efficient design iterations. In addition, 3D modeling can be used for 3D photo-realistic rendering and Finite Element Analysis (FEA), which helps customers visualize how their designs will look and function in the real world.
Why Us: KETIV's Expertise in Fusion 360 and Inventor
Fusion 360 is a cloud-based 3D CAD/CAM tool that allows for collaboration and easy access to data from anywhere. It also provides advanced tool sets, such as injection molding, that can be used for more complex designs. 
At KETIV, our team's expertise in Autodesk products like Fusion 360 made us an ideal candidate for the project. Our team of KETIV Application engineers are Autodesk Certified Professionals with years of experience working with Fusion 360 and manufacturing professionals. 
KETIV has also worked with companies like ME Elecmetal, a global supplier of mineral processors, to implement Fusion 360 Manage, allowing them to enhance their engineering abilities, identifying and automating operations to keep project creation on the road to completion.
Free eBook
Generative Design for Manufacturing eBook
No longer is the designer or engineer limited by their imagination, previous design history, or their past experience. Generative design is a design exploration tool that simultaneously generates multiple solutions based on real-world design goals, product performance requirements, and manufacturing constraints. This eBook shows you what's possible with generative design and how it can drive to better product quality and outcomes.
Areas of Use: Highlighting Different Features and Capabilities
KETIV's 3D model of the espresso machine can be used for a variety of purposes, including highlighting different features and capabilities of Fusion 360. For example, the Fusion 360 app can be used to export files and see the model in actual size using augmented reality to scale up or down. 
KETIV's successful collaboration with Autodesk to build a functional espresso machine and create a high-quality 3D model highlights the expertise of KETIV's Application Engineers and their expertise in the manufacturing industry. 
If your team is interested in obtaining a better understanding of design principles and product capabilities of Autodesk products like Fusion 360, our Automation Starter Kit is a great place to get started. The goal of the starter kit is to give your organization a real 3D model with iLogic code to practice the basics of automation, so you can begin to automate within your organization. Download the kit to get started creating your own 3D model that, like this espresso machine, can be a great example of how 3D modeling can provide a more analytical perspective for problem-solving and efficient design.