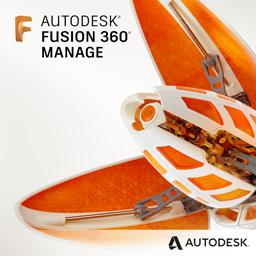 Fusion 360 Manage includes a complete set of ready-to-use applications and templates. These tools can help you keep an accurate Bill of Materials Management, which is essential to a manufacturing company's success. As a matter of fact, the connectivity provided towards managing your Bill of Materials gives the entire organization access to data vital to executing tasks.
During this Autodesk Virtual Academy session, KETIV's Nathan Eliason gives an overview on Fusion 360 Manage and how you can streamline your Bill of Materials management more effectively. 
Watch the Webcast
At around the 7 minute-mark of the session, Nathan dives into the live demonstration, highlighting some of Fusion 360 Manage's capabilities.
Bill of Materials & Item Management

Full design and production lifecycle and revision control ensures everyone uses the correct version of the referenced information. Therefore, this helps eliminate the risk of downstream errors and re-workings.
Keeping everyone working from the same design data is crucial. Autodesk Fusion 360 Manage helps engineering teams organize, manage, and track product data, revisions and releases. It also gives them the ability to effectively collaborate with people in your organization.
Quality Management

Most Bill of Materials Management today are managed inside of Excel. While this isn't necessarily a bad thing, it can lead to complications with quality, collaboration and introduction of new products. Excel is widely used because of its convenience and ease of use. However, there are some issues that arise when this happens;
Lack of Control

Without PLM, you can create multiple versions of Bill of Materials Management. This could lead to BOMs not being synced properly or the wrong information being spread amongst team members. Varying and sometimes vastly different BOM can unfortunately be used by team members on the same project.

Manufacturing Downtime




A lack of BOM control can lead to costly failures. Members of a team must always be on the same page, but sometimes a complex BOM is hard to accurately revise, leading to errors and eventually failures and downtime.
Q & A
What are the export options for ERP?

You can export to Excel or you can upload it through the cloud. Meanwhile, we work with a company called Jitterbed. This allows users to use pre-built function and capabilities that make configuration between PLM and ERP system relatively simple. 
Can I only use Autodesk Fusion 360 Manage in my browser? Or can I use it on my computer / desktop?
You can actually access Fusion 360 Manage from a variety of different sources including: smart phones, tablets, your internet browser, and your desktop. 
Need assistance? Give us a call at 1-866-465-3848, shoot us an email at support@ketiv.com or Contact Us Here and our team will be happy to help!