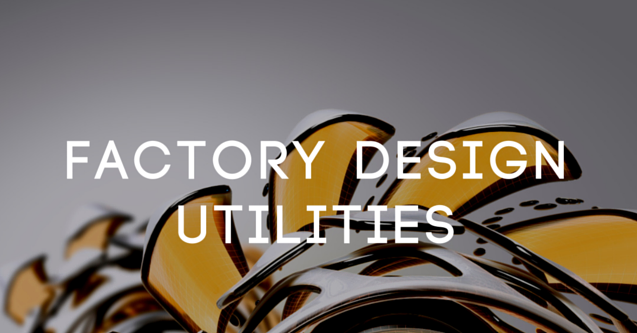 This past Autodesk Virtual Academy covered Factory Design utilities and the workflows inside of AutoCAD and Inventor. So we're going to go over just a few of the highlights from the first half of the session. To find out more you'll have to check out the video for yourself on the KETIV YouTube channel.Overview
What are the Factory Design Utilities?
Factory Design Utilities provide design tools and an optimized environment for factory floor layout. They also allow you to open legacy DWG facility layouts and add factory intelligence to those drawings. The factory drawings can then be used to populate a 3D layout in Inventor Factory. This helps to bridge the gap between modelling in a 2D enviroment to a 3D space and saving you time in the process.
What was discussed?
In this Autodesk Virtual Academy, KETIV Senior Technical Specialist, Nathan Eliason takes you through an introductory course on the Factory Design Utilities and establishes three points that you would be learning about in the session.
These learning points are:
Factory Design workflows in both AutoCAD and Inventor.
Keeping 2D and 3D models synchronized.
Creating custom library assets.
Nathan explains how the Factory Design utilities help to combine and use the best of 2D and 3D modeling together. Nathan goes on to say how 2D drawings don't represent reality accurately. For example if you have objects on top of each other you can't really tell if there will be interference with a 2D drawing.
Live Demonstration
AutoCAD Factory Design Utilities Demo
In the live demo, Nathan walks us through an factory floor layout in AutoCAD Architectural. Nathan goes on to show how useful the Factory Asset library can be when setting up your factory floor plan placing in assets such as machinery and a conveyor belt into the floor plan with relative ease. Following this he shows how users can control factory assets as they see fit through the factory properties tab and then shows how easy it is to sync to inventor.
Inventor Factory Design Utilities Demo
After syncing to Inventor, you then see how all the 2D assets from before begin to autopopulate in the 3D Inventor space. Nathan shows how to once again access the asset library as well as how to configure the assets themselves such as designating how many shelves a rack has or the height and width of the rack. There is more of course but I wouldn't want to ruin it for you.

Conclusion:
Of course I could go on and explain the second half of the session, but I believe it best to see for yourself. Here are some of the questions users like you had at the end of the session.
Q: Is there clash detection?
A: Yes, there is an option in Inventor to sync the factory assembly to Navisworks which has clash detection capabilities. The tool is located on the factory tab at the top in Inventor.
If you want more info go check out the video for yourself to see some of what we missed in this post. Be sure to subscribe to our Autodesk Virtual Academy sessions and tune in every Thursday @ 10 AM.