As many of you know, this year Autodesk and KETIV are assisting customers in making the transition from network or multi-user to assigned user style subscriptions. Assigned user licensing allows better control and visibility of your assets.
The good news is you should not need to reinstall products! Simply assign the product, change the license type and Sign in. Here is a basic overview of the process and some frequent questions we receive.
If you are an Administrator
Sign in to http://manage.autodesk.com watch the quick Admin Tour on the Home Tab
Add Users
Assign Products
If you are a Named User
Look for an email from Autodesk. Click on "Create my account now"
Log in and update profile, watch the quick User Tour Video on the Home Tab
Install the product if not already installed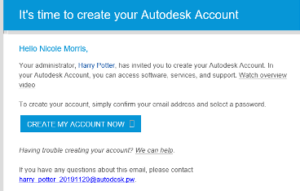 Launch your product, in the Let's Get Started window and select the Sign-in option. (Let's Get Started window in 2020 and Older versions might look a little different)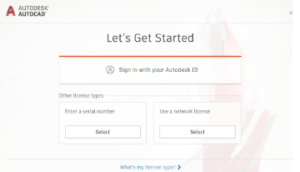 If the product is already installed, you can get back to the "Lets Get Started" window by launching the software. Go to the top right of the product and select Manage License.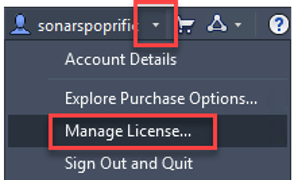 In 2021, the switch will happen right away, but in previous versions it will close the software. The next time you launch you will see the "Let's Get Started" window.
Reminder! Once you have transferred all your users to Assigned users, be sure to remove the network license server and license file.
Be sure to let us know if you have any problems, but here are some of the most frequently asked questions.
Frequently Asked Questions
Who are my Administrators?
Contract Manager – this role is the person involved in the purchase of the program. This role will receive notifications about the product being available and upcoming renewals. There is only one Contract Manager.
Primary Administrator – by default the Contract Manager is also the Primary Admin, however this can be changed. There is only one Primary Administrator. This person can add and remove users and assign products.
Secondary Administrator – you can have as many secondary Administrators as needed. They have the same rights as the Primary Administrator.
NOTE! By default the Contract Manager is typically assigned a seat. If your Contract Manager is not also a user you will need to un-assign products, see Admin Tour video above.
I changed from maintenance to subscription, do users need to update their licenses?
Many people have made the purchase part of the switch, but have not yet switched the licensing of their existing software. You can use the above steps for most of those as well. Some products may require uninstall/reinstall if they were installed as Suites and are now collections and might retain an old product key.
Can I install the product now and change license type later?
Yes! The licensing process now happens after the installation is complete and you launch the software. The program will ask you how you want to activate your license.
My License or Trial has expired, how can I reset my license?
If your license has expired, you may not be able to get to the Change License type option. Click here to learn more about the different versions and how to reset for each.
Why do I only see Multiuser option on my Let's Get Started window?
Most of the time this is caused by anti-virus software or your internal firewall blocking access to Autodesk licensing tools. Here is a white paper that will describe which URLs/Protocols need to be white listed for Autodesk Subscription Licenses.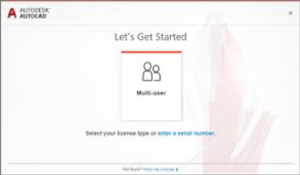 If you have any issues, feel free to reach out to us and we will be happy to help! Check out the recent webinar on the topic to learn more.