Users have been calling into KETIV Support with concerns about the update notification they've received announcing that Autodesk Application Manager is being replaced by the Autodesk desktop app. So we felt we should address some of these concerns, as well as go over what exactly this new desktop application is.
The notification you'll receive looks like this: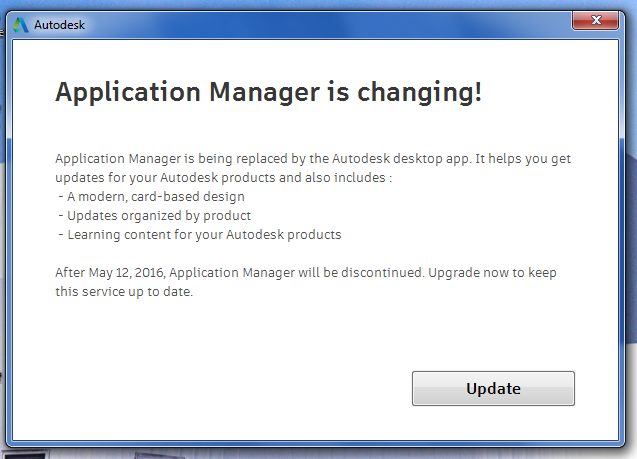 What is Autodesk Desktop Application?
Autodesk Desktop application is a content delivery solution developed to keep Autodesk Subscription customers informed and up to date on all the new product updates, new releases, new features, and special subscriber-only learning and training materials, as they become available. Autodesk desktop app also delivers and applies critical security patches for all 2015 and newer Autodesk products. Here is what the user interface looks like.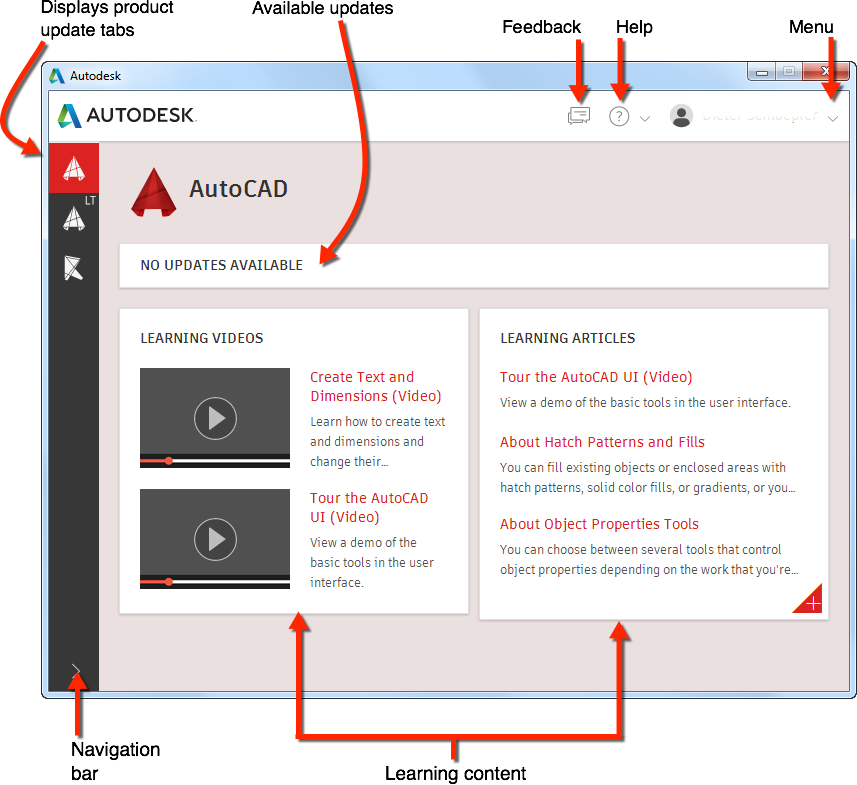 Questions & Answers
Will this update affect any of my pre-existing files and settings?
No, everything should continue to function as normal and no changes should be made to your pre-existing files.
How does the Desktop app work?
When a hot fix, service pack or security patch becomes available, Autodesk desktop app sends a notification alert on the system tray. Clicking the link in the notification launches Autodesk desktop app and opens the Updates tab. The Updates tab provides relevant details about the update. Users can install the update at the click of a button.
What is going to happen to the old Application Manager?
The Autodesk Desktop app will replace the previous in-product update components and the Autodesk Application Manager.
What software does Autodesk Desktop app update?
Autodesk desktop app delivers and applies updates to all 2015 and later versions of Microsoft Windows-based Autodesk products and suites.
What's the difference between Application Manager and the Desktop app?
Here's a table from Autodesk which breaks down some of the differences.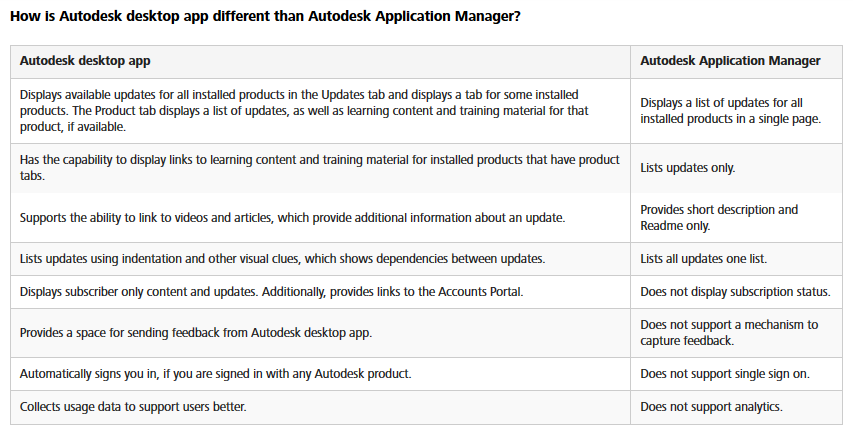 Still have questions about the new Autodesk desktop app? As always, feel free to contact our Lifeline team at (866) 465-3848 or email support@ketiv.com for any issues you have.
Join the Autodesk Virtual Academy community and never stop learning.