Component Transparency
What is it? You can now toggle the transparency of a component in an assembly without applying an Appearance override.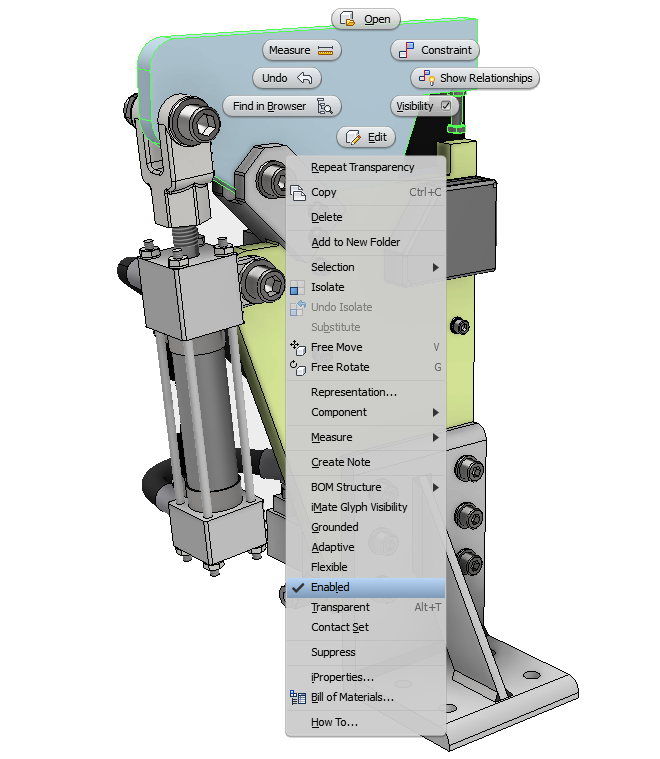 Why I'm excited. This feature gets rid of the hassle of changing appearances of components to work on other details of your assembly. This is opposed to current options like visibility, suppression, or appearance, which get the job done, but at a much more rudimentary level. This feature is much more intuitive and gives a great visual on the assembly you're working with so you know exactly what you're working on at all times.
Ready to use Inventor 2017? Give us a call at (866) 465-3848 or email support@ketiv.com and let us help you get started.
Join the Autodesk Virtual Academy community and never stop learning.