3D PDF Publishing
What is it? Autodesk has finally integrated the capability to export 3D PDFs from Inventor. Users can now export their models in 3D PDF format to be viewed in Adobe Acrobat Reader. There are also options to create custom 3D PDF templates to change the arrangement of exported elements in the PDF.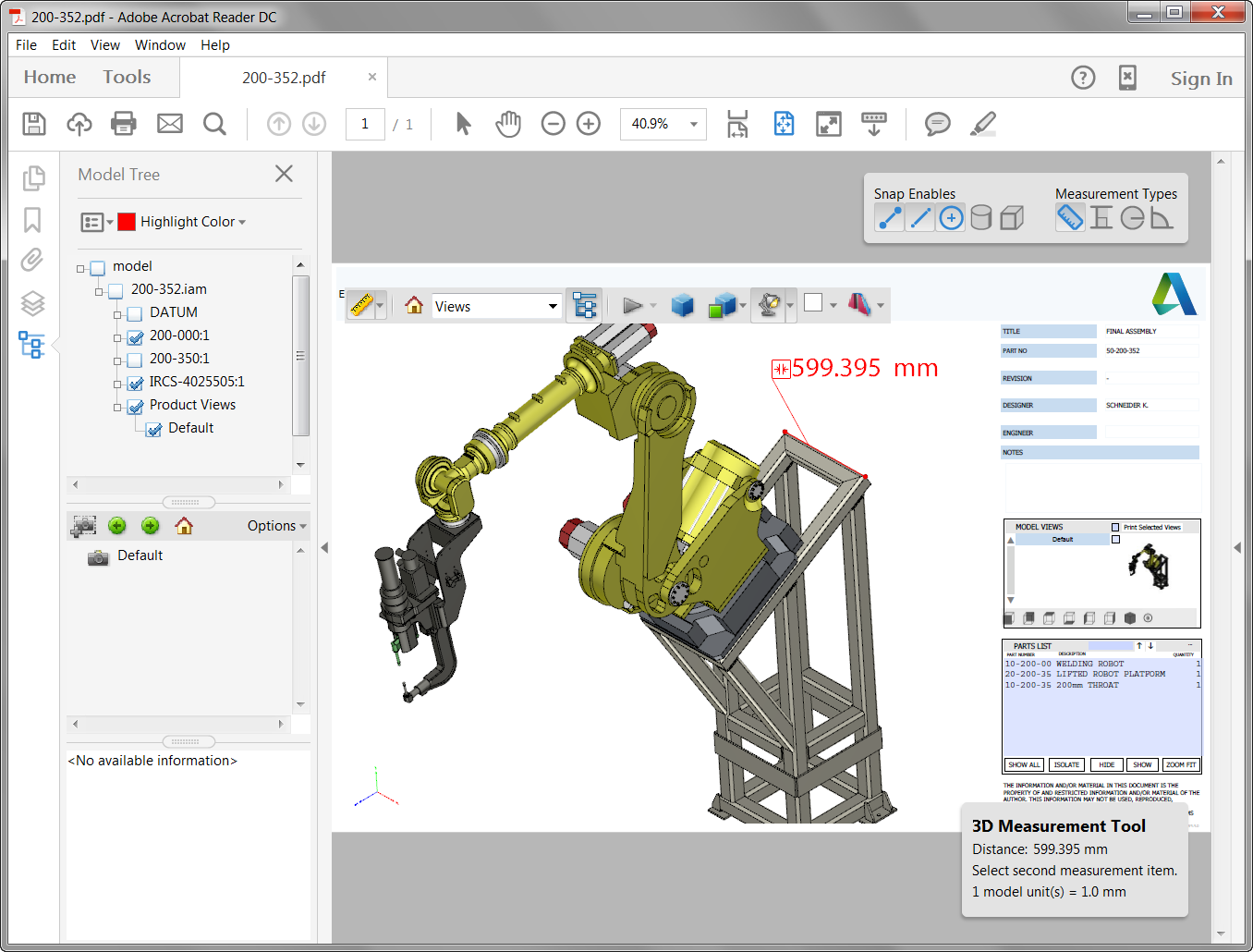 Why I'm excited. This feature ties in with a post from a couple weeks ago, 3D PDF is a feature that has one of the most views and kudos on the IdeaStation and as such it's a feature I know the entire community is excited about.
3D PDF is a file format that allows users to not only view model representations, but to zoom, pan and revolve models within the PDF. It's a powerful viewing tool that requires no more than Adobe Acrobat Reader, which many people already have. This allows users to share files with whomever they please without worrying about file compatibility and eliminating the hassle of downloading proper CAD viewing software. This improves communication between all parties involved and allows for a better flow from design to approval to production.
Watch this video for more information and see the publishing process in action:
Ready to use Inventor 2017? Give us a call at (866) 465-3848 or email support@ketiv.com and let us help you get started.
Join the Autodesk Virtual Academy community and never stop learning.