Full Windows 10 and High-Res (4K) Monitor Support
What is it? Autodesk has listened! With more users switching to the newest operating systems and monitor technology, software compatibility issues have plagued some users. Two of the most common issues were Windows 10 and high-resolution displays. There have been service packs for the most common applications, but no Inventor products were Windows 10 supported out-of-the-box until now with the 2017 releases. For users of high-res displays, there was a workaround, but it only fixed some of the icons, while others still remained too small to feasibly use.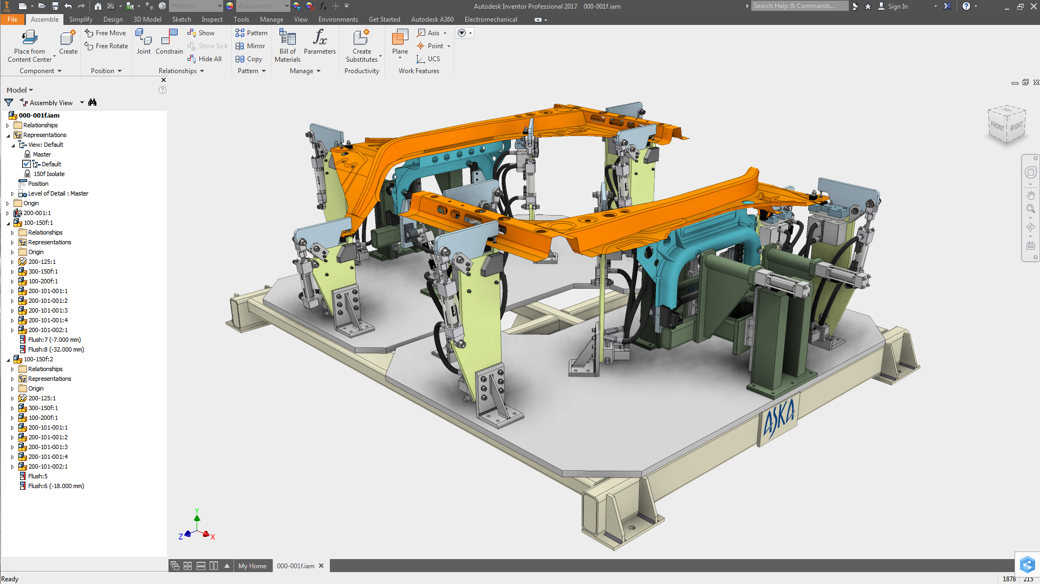 Why I'm excited. The addition of these features means that people can comfortably move to newer operating systems with no worry about compatibility issues with the software. Users who are early adopters of high-res monitors can now see their projects with proper scaling, as opposed to having to reduce the resolution of the monitor, rendering its high-res capability useless. These features don't necessarily change the workflow in Inventor, but they relieve any questions regarding software and hardware compatibility that were issues for users who are up-to-date with the newest technological advances.
Ready to use Inventor 2017? Give us a call at (866) 465-3848 or email support@ketiv.com and let us help you get started.
Join the Autodesk Virtual Academy and never stop learning.