Presentation Environment
What is it? Inventor 2017 has implemented workflow improvements over older releases for creating presentations of exploded views, animations, assembly instructions, and drawings of your parts and assemblies.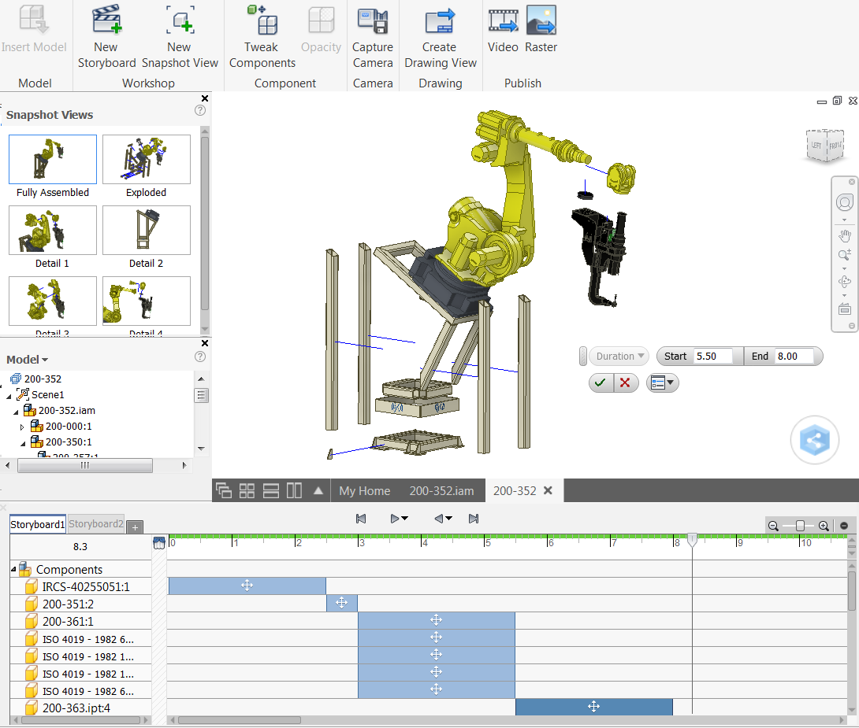 Why I'm excited. Setting up views is easier than ever. Creating exploded views is as simple as pushing and pulling the components to your desired locations, while every move is tracked and recorded by the storyboard. Snapshots can be taken at any moment during the view creation process, at any desired camera angle.
Storyboards can be used to layout animations. All actions in the animation are included within the storyboards, which can then be converted to a video, or to a raster image. Creating drawings from exploded views is now simpler in 2017. You can simply create drawing views just by clicking a particular snapshot and choosing the "Create Drawing View" option.
With these new changes users can more easily share their designs and assemblies without having to send multiple CAD files or drawings.
Take a look at this video to see it in action:
Ready to use Inventor 2017? Give us a call at (866) 465-3848 or email support@ketiv.com and let us help you get started.