It is that time of year, when everything blooms, kids go crazy at spring break and Autodesk unveils the newest and most exciting product features. The Autodesk Inventor 2022 release is designed to give end users more productivity as well as a more reliable workflow with fewer steps.
Autodesk is listening to you through interactive sessions, Inventor Ideas Station, Beta Tests and Feedback Communities. Parts, assemblies, and drawings have all been enhanced in response to user requests. Here is a list of the highlights in this
Inventor 2022 release.
Model States are here!
Instance Properties provide unique reference for components
Fillet command is now in the Properties panel further streamlining usage
Performance improvements
Better workflows from Inventor to REVIT and Fusion
Fusion Team collaboration tool is now included in the Product Design and Manufacturing Collection and Fusion 360!
iLogic additions to address new features
Let us take a closer look at all that this new Inventor has to offer.
What's New in Inventor 2022
Productivity
Model States is one of most long-awaited features of What's New in Inventor 2022.  Model States enables you to create multiple representations of a part or assembly contained in a single model, to provide a convenient way to engineer, manage, and manufacture your designs. Just a few of the more requested use cases are for assembly positions, tooling machining operations, multiple fold operations for sheet metal, bill of materials and more.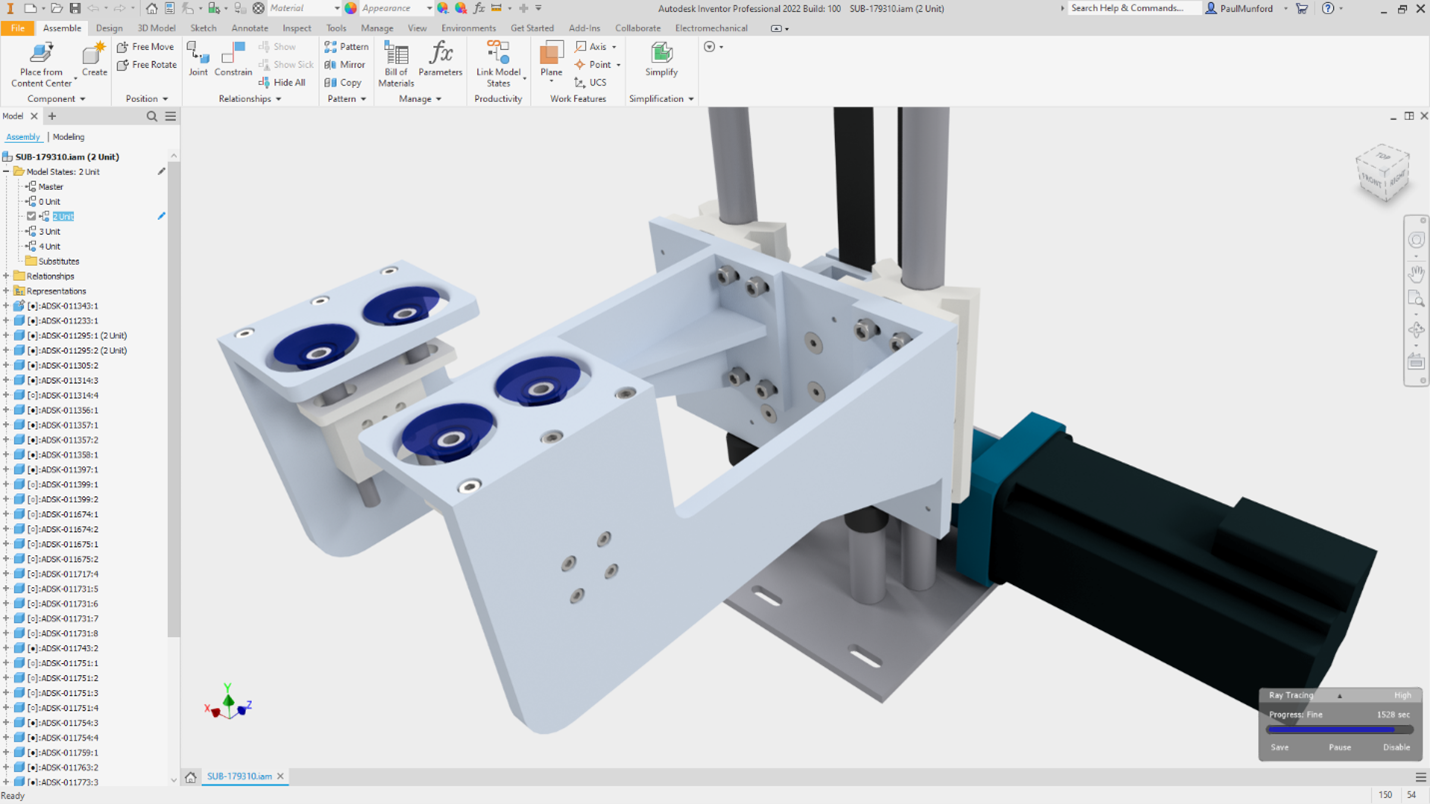 Instance Properties is a feature that many customers have requested.  This ability enables you to assign unique properties to duplicate components within an assembly document. Assigned properties are stored in the assembly file so they will not affect the original referenced component.  They are available for display in balloons, leader notes, and parts lists.  Think unique ID, or reference designator!
New options for under constrained components, allow you to constrain your models in your assembly without a time-consuming process.
The simplify command has been enhanced to remove complexity and your intellectual property from your design before sharing with those outside of your organization.  The new simplify command is now on the property panel for a more efficient workflow.  Presets have also been made available to save settings for future simplification projects.
The fillet command is now in the property panel and divided into three categories for Fillet, Face Fillet, and Full Round Fillet.  This will simplify the number of fillet options in the property panel for a straight-forward and efficient experience.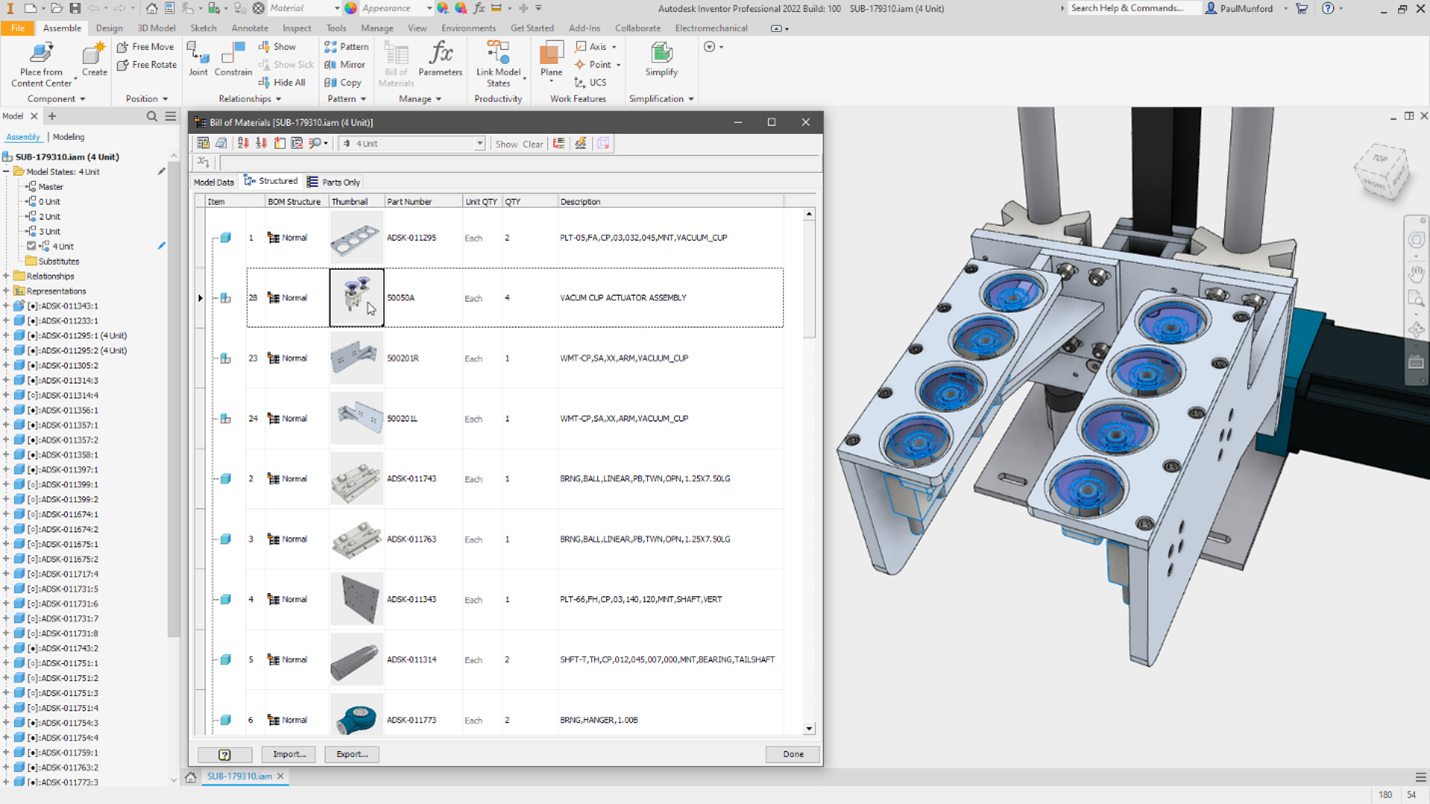 Drawings now include shaded drawing views now can reflect the lighting styles, camera views and 3d annotations.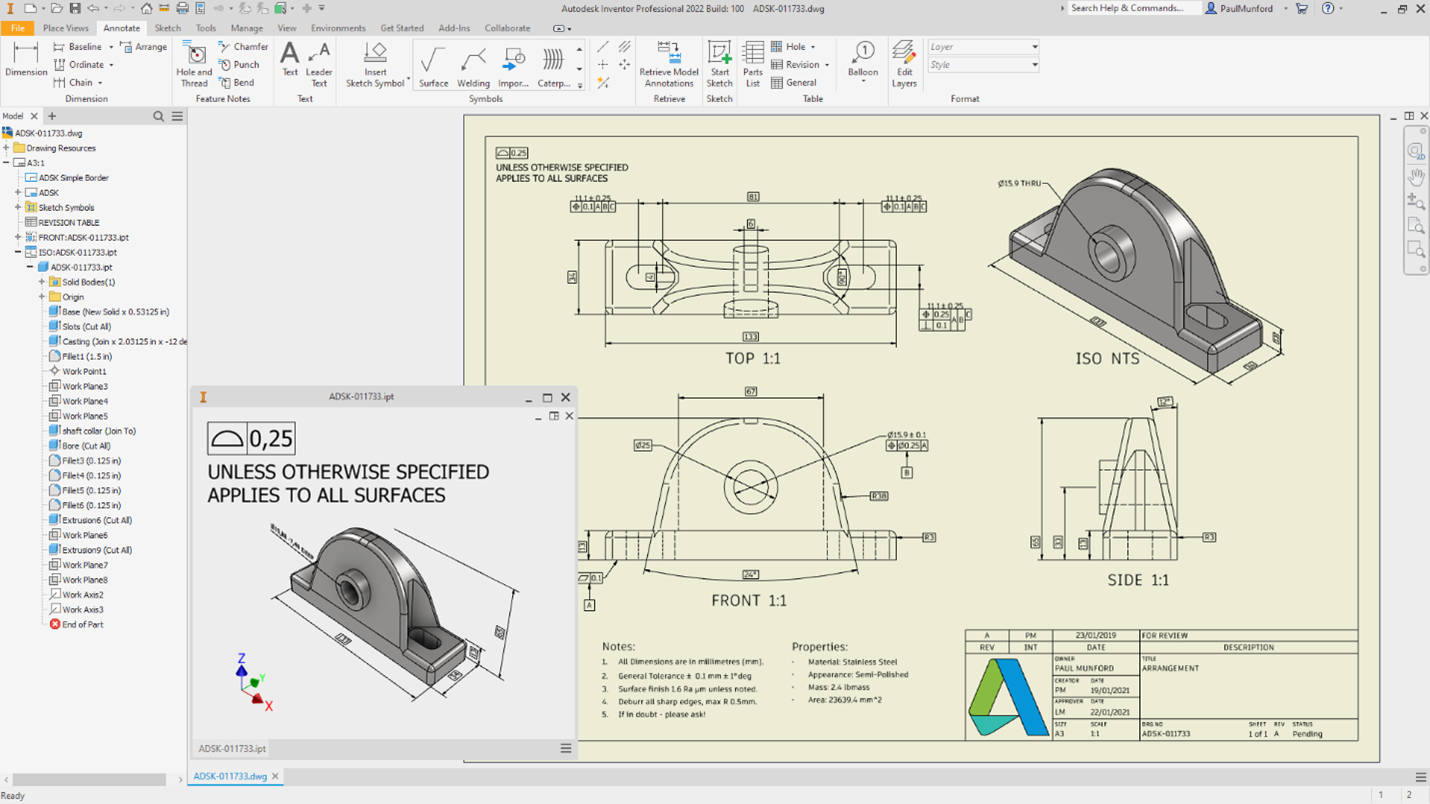 Additionally, you can now export to QIF (Quality Information Framework) 3.0 is now supported to include PMI (Product Manufacturing Information) data. QIF is built on the XML framework for easy integration and interoperability with other systems.
Experience Improvements
We are all loving the new installer interface and online deployment builder which is much easier to navigate and more intuitive so you can get your team up and running on the latest release in less time.
The Property Panel continues to see enhancements that improve efficiency, including new keyboard shortcuts and color validation to highlight input errors.
Defining the precise location and function of your assembly design is essential to successful production.  New symbols in the assembly browser help identify parts that may need additional constraints to fully define them.
The dark theme user interface been so successful it has been promoted! It is now available across the Inventor application so users can enjoy an experience that reduces eye strain.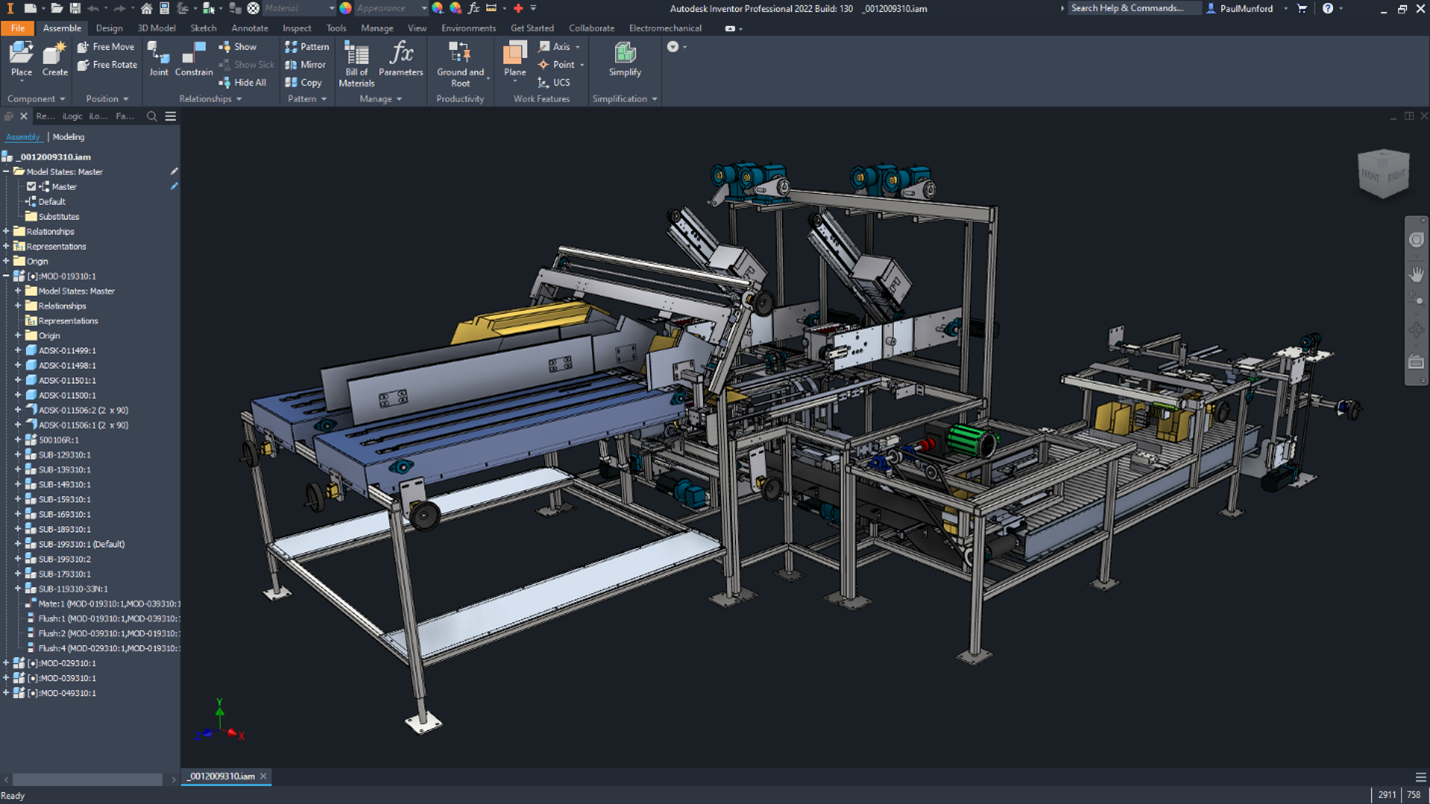 Performance
One key performance update is Faster application startup gets you to designing sooner!
In-place edit performance has been improved for sketches, features, and object visibility settings.
Graphics Display has been enhanced on changing view orientation, panning, and zooming in and out.  Edge silhouettes are rendered using the GPU, and improving the performance when using those visual styles with edge silhouettes. Additional improvements are Wireframe Visual Styles and in-place editing for part assembly and sketch environments.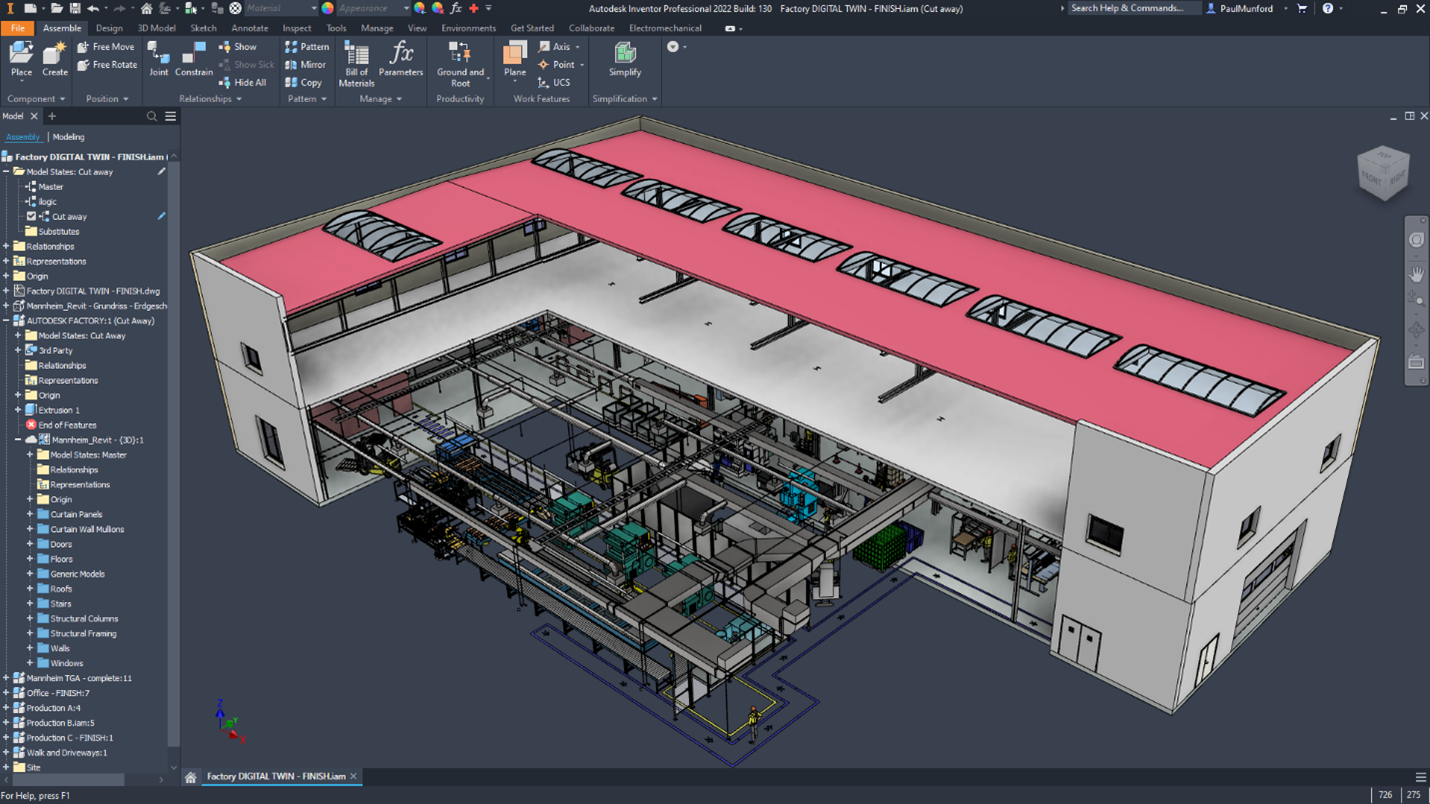 Connected Workflows
Export to Revit incorporates the new Simplify command to produce a REVIT model containing only the components and features needed for the Revit design. The Revit Export and Simplify command have been combined and added to the property panel for a complete set of options in one easy-to-use interface.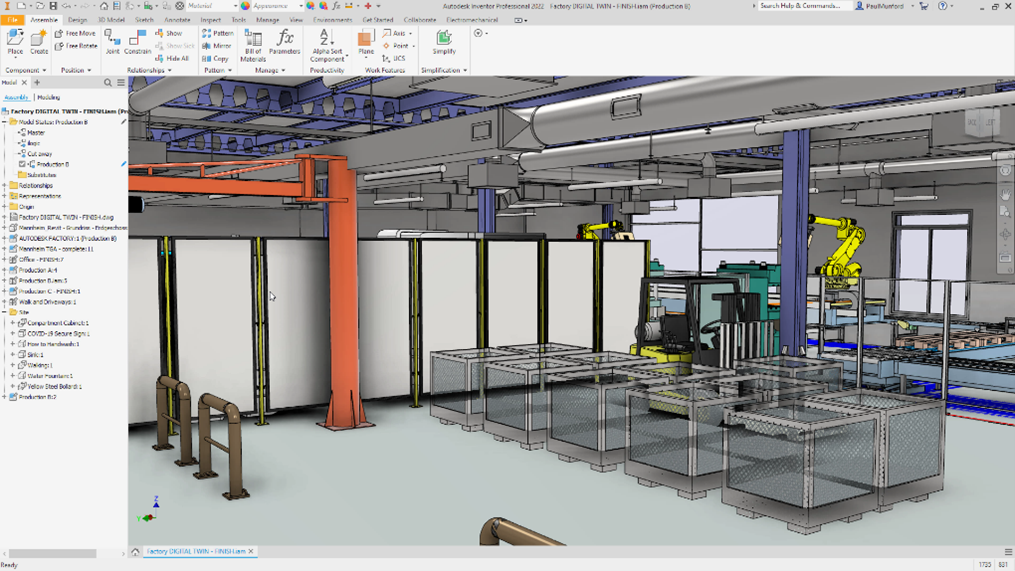 Interoperability between Inventor and Fusion 360 enables engineering workflows including Generative Design, electronics, manufacturing tools, and consumer product design.  A new command is added to the Environments tab that allows you to bypass Desktop Connector and send your part file directly to Fusion Team.
Did you know that Fusion Team is now included with a subscription to Fusion 360 and the Product Design & Manufacturing Collection?
Automation
iLogic which allows for automation in Inventor has been expanded to support the new Model States and instance properties.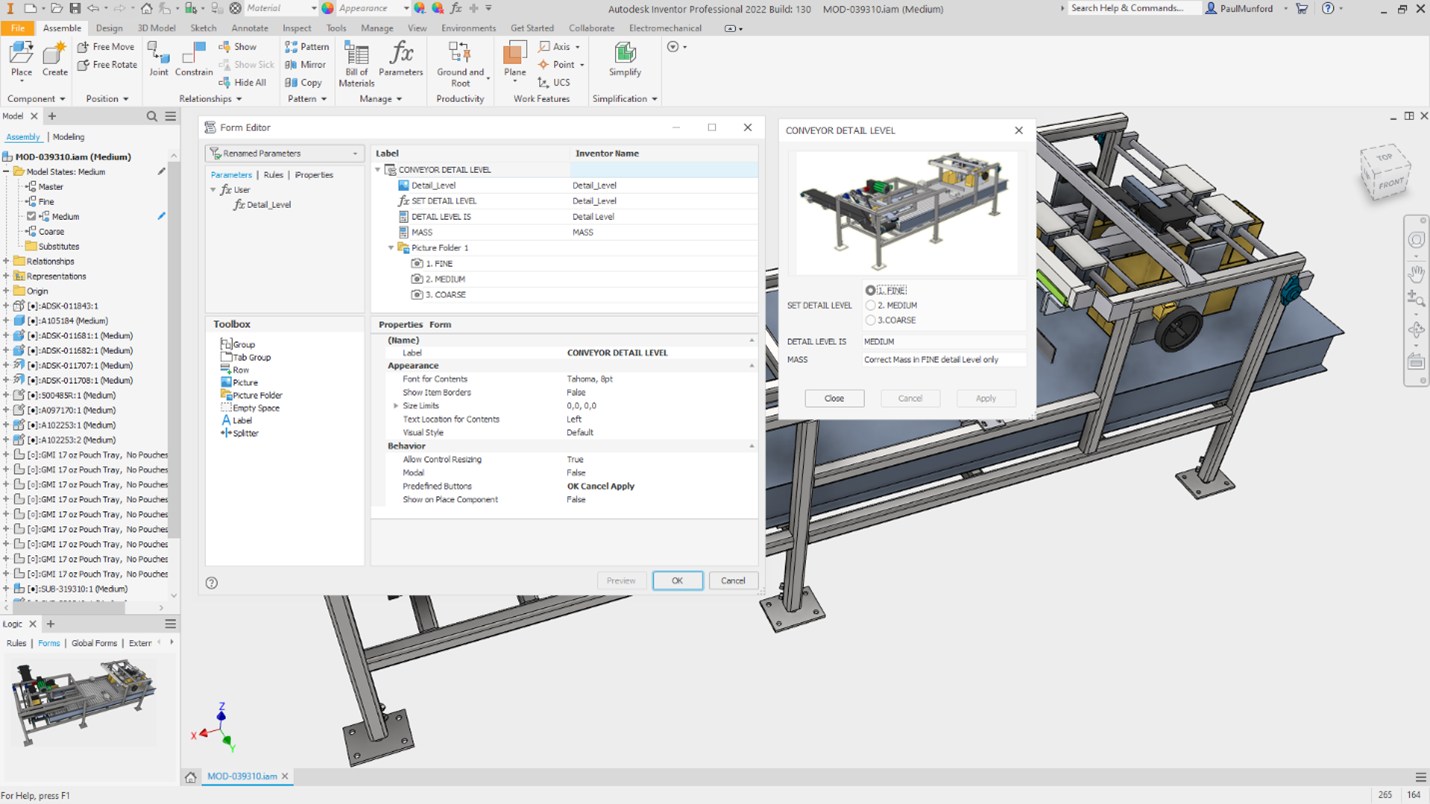 As you can see, some great features have been added in Inventor 2022. Sign up for KETIV's weekly webinar, Autodesk Virtual Academy, where you can see these new features in action in our What's New in Autodesk Inventor, AutoCAD, and Vault 2022!