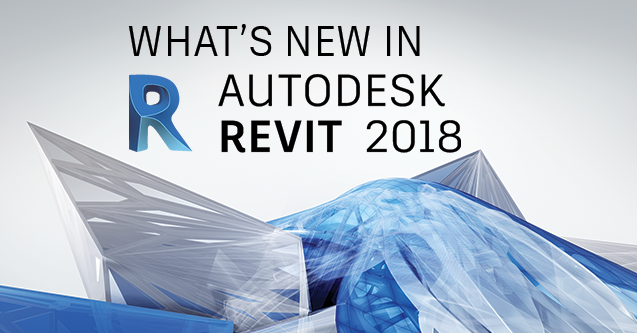 What's new in Revit 2018: How to use it
The Revit team has been working to bring you new and exciting features for the 2018 release. More specifically, Revit 2018 has the tools for consistent, coordinated, and complete modeling for architects, MEP, structural engineers and detailers, and construction contractors.
New features come from the Revit road map shown publicly last year as well as input from the Revit Ideas Page. Read on to discover how Revit 2018 will help your designs.
Productivity Improvements
The Dynamo Player is now part of 2018 and offers a utility that plays scripts created in the Dynamo graphical programming interface. Therefore, this makes it easier for users to apply scripts to enhance. It also extends Revit model behavior, without the need to be an expert.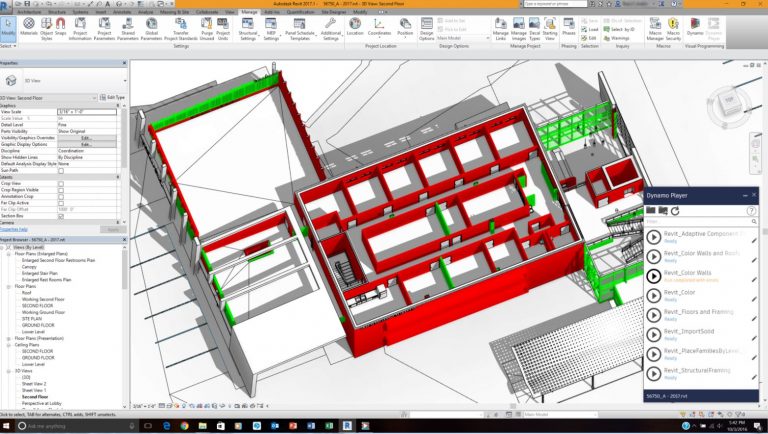 Another improvement to productivity comes from Revit's expansion of the power of global parameters. In other words, this helps embed design intent in a model. It also applies to radial and diameter dimensions and equality constraints.
Revit 2018 has introduced updated coordination model linking that lets you use a Navisworks file as an underlay in Revit. This helps various departments and teams much coordinate with each other easier.
Introduced in Revit 2017.1 and enhanced in 2018, Revit now supports SAT and Rhino file imports. This allows you to easily connect conceptual design into the Revit design environment.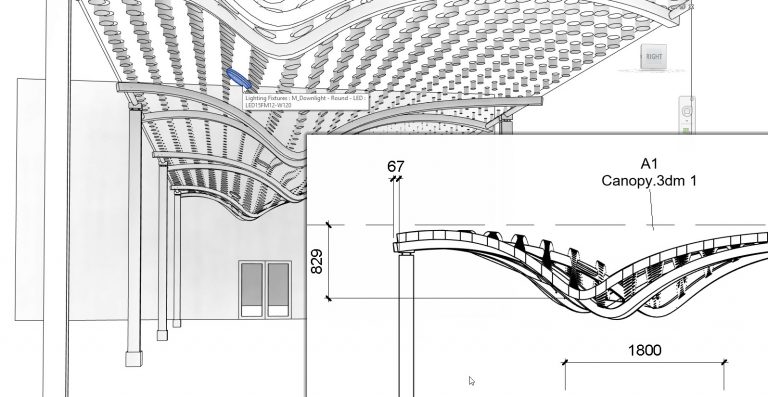 Improvements for Structural Engineers in Revit
Users can now create steel connections between columns, beams, and bracings using any family – even those that are user-defined. The Steel Connections for Revit add-in brings in over 100 new connections to improve the detailing of your modeling. Engineers can also now model with hundreds of types of connects that integrate with Autodesk Advance Steel.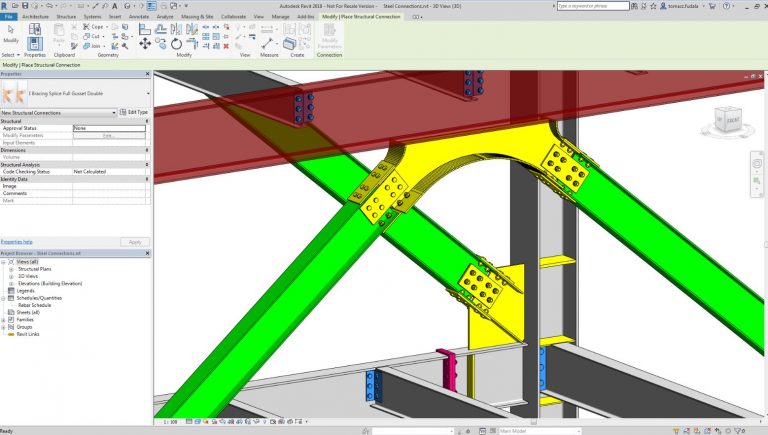 It has introduced features to increase re-bar modeling capabilities. New functions allow users to define reinforcement for non-standard shapes or elements. And now, users can reinforce imported concrete elements from SAT files or Autodesk InfraWorks software.
Graphical re-bar constraint management is now available in 3D viewing. This increases the speed in which you can define models, and further allows concrete engineers and detailers to work closely in a BIM environment.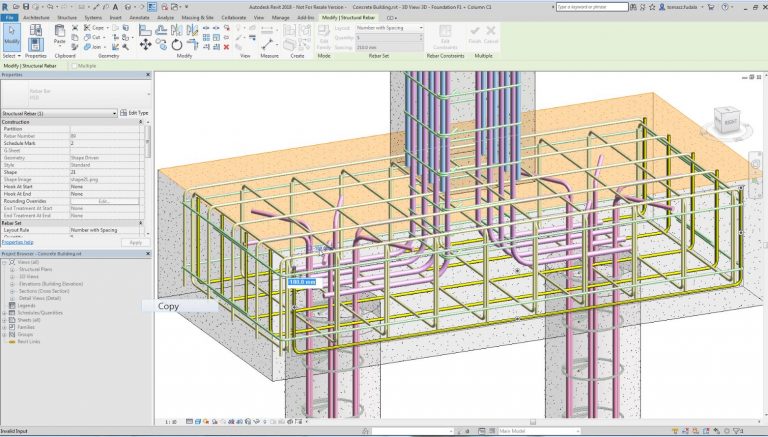 Manufacturing Extension Partnerships (MEP)
Mechanical design improvements allow users to capture early stage energy requirements more effectively with outdoor air settings for user-definable space and building types.
Hydronic system capabilities include new analytical connections to ease design changes and evolution. Updates include closed-loop hydronic piping analysis, which connects flow and pressure-drop data to pumps and uses a new engine that computes in the background.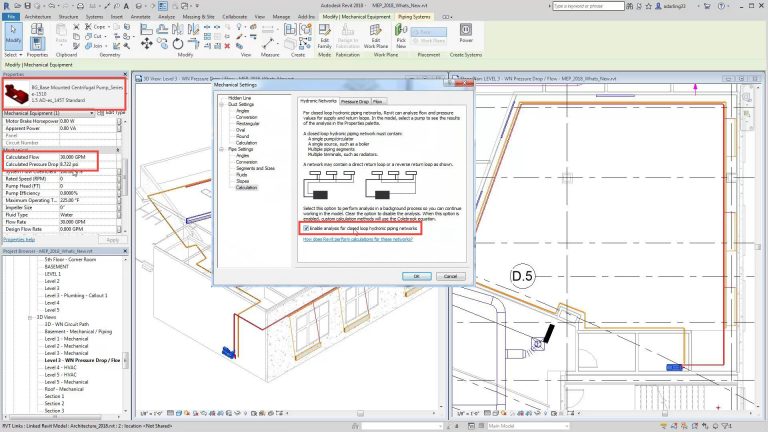 Improvements have also been made to electric design capabilities to edit circuit pathways, It captures voltage drop and analytical design data.
Improvements for Architects
For architects, it has introduced a new Multistory Stair object that lets users create complex stairs faster and easier. By connecting stairs to the levels in a project, you can model one stair and expand it to the entire building. Any changes to the number of levels in your building will automatically update the stairs.
Adding railings to stairs is now easier. With one click, users can add accompanying railings to an entire tower.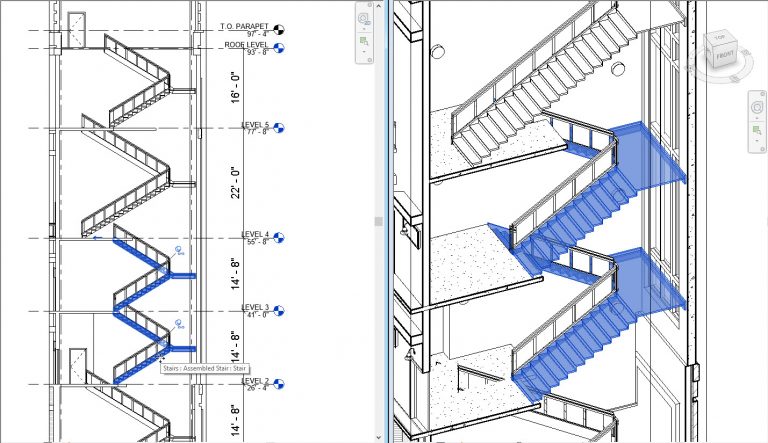 What features and enhancements are you most excited to see? Did you make your voice heard by posting your feedback to the Revit Ideas Page? Comment below and let us know how Revit 2018 is improving your workflow.
---
Join the Autodesk Virtual Academy to stay up to date with new features and enhancements introduced to your favorite tools.