Kheyti is a nonprofit startup organization based in India that designs and implements affordable farming solutions to help small farmers. As the negative impact of climate change increasingly affects the livelihood of farmers, Kheyti aims to help. Their main product, "Greenhouse-in-a-Box," is a low-cost, modular greenhouse created to stabilize farmers' income. 
End-to-End Solutions for Farmers in India
Kheyti aims to provide low-cost technologies for farmers that can help them increase their yield, predictability of produce, and income, all while battling climate change. Kheyti's team and partners provide end-to-end support for small farmers, working with them on-site and virtually to implement their technologies while offering access to flexible financing and connections to retail buyers.
Their "Greenhouse-in-a-Box" uses 90% less water and can grow seven times more food than other methods. This product is designed to put the needs of farmers at the center, ensuring that solutions combat their everyday challenges and long-term goals.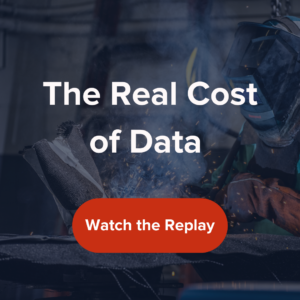 The Challenge and Opportunity
Farming is an important industry in India, as 70% of its rural households depend on agriculture for their income. However, climate change has affected farmers' ability to successfully harvest produce. This has led to an estimated 190 million Indian citizens being undernourished, which is only amplified in the face of the COVID-19 pandemic. This urgently calls for sustainable innovation that can negate the effects of global warming.
Kheyti worked with 300 farmers in the southern state of Telangana and discovered that alterations should be made to their "Greenhouse-in-a-Box" model, including price point, ease of assembly, and reusability of the materials. The team used feedback from farmers in its pilot program to improve design, engineering, and delivery processes. 
Ash Seth, Design & Engineering Consultant, leader of this project for Kheyti, stated that this early feedback from farmers indicated that the greenhouse had to be made "more DIY, easier to assemble, and easier to dismantle and recycle," before attempting to bring the solution to wider markets. 
"Adopting Fusion 360 and learning through KETIV really empowered Kheyti's employees to become innovators themselves, as they were able to gain the skills to navigate from idea to 3D model, and further prototyping, testing, and implementation on-field. Being a part of that entire process was a very impactful and rewarding experience."
New Capabilities and Positive Outcomes for Nonprofit Startups
Kheyti worked with a team of Autodesk employees for three months to improve their product's design and implementation. KETIV helped throughout this engineering process by providing Fusion 360 training and support, providing skills-based volunteering. KETIV's services helped tailor a customized program focused on Kheyti's greenhouse design.
With the power of Fusion 360's cloud-based platform, paired with the skills learned in training, the Kheyti design team was able to accelerate production and maximize the use of their research and development farm to test prototypes. Kheyti was able to achieve their goal of continuously investing in employees and increase their team's capacity on an engineering front. Putting their new skills to use, the design team created an improved greenhouse that took half the time to build, decreased their labor from 18 to 10 people, and decreased costs by 10%. The team's ability to design, ideate, and test their designs reduced the timeframe from idea to implementation, allowing Kheyti to continue to provide small farmers with affordability and end-to-end services.