There are two types of manufacturers:
Those that live at the cutting edge of information technology, and 

Those yet to set out on their digital transformation journeys.
In our experience, both types of manufacturers have one thing in common: they've both yet to master product data management.
Data is duplicated and replicated. Data is siloed, decentralized, and disconnected. No single person, or group of people, has ownership of file access. Staff can't find the right information when they need it. It's a nightmare.
The inability to quickly access the latest versions of files robs engineers of their most valuable resource: time. It sucks all the enjoyment out of the job, leaving the engineering team frustrated and unfulfilled. 
Product data management problems are pernicious. They create inefficiencies at every stage in the product design workflow and lead to poor retention at a time when skilled labor is hard to find.
What if I told you there's a solution to all your product data management woes? One that centralizes your data, grants immediate access to files, removes duplicates, and tracks revisions. Well, there is PDM (Product Data Management).
With a formalized product data management system like Autodesk Vault PDM in place, you can transform how your engineers, other teams, and even third parties leverage and interact with your most valuable asset: your data. 
PDM can be a confusing topic, but it doesn't have to be. Here's everything you need to know about product data management (in under 5 minutes).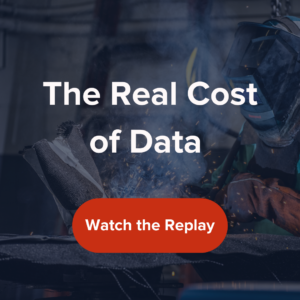 What Is Product Data Management? 
Product data management (PDM) is a strategy for product information management and process management–all in one place.
In this day and age, when product complexity is through the roof (thanks to demand for customization, globalization, supply chain issues, and more), the only way to win at product data management is with formalized PDM software like Autodesk Vault.
Your PDM manages and stores all of your product-related information in one centralized, intelligent repository. It shows engineering teams only the latest versions of the design and engineering files, as well as an audit trail and revision history showing who made what changes and when. A great PDM solution can revolutionize your engineering data management.
With a PDM tool, an engineer can see–in real-time–if a colleague is modifying a file. This stops them from working on an outdated version by mistake, leading to downstream problems that culminate in the shop floor making an obsolete product, wasting time, money, and energy.
PDM makes it easy for engineering teams to share files, communicate and collaborate. But other teams benefit too. Manufacturing, purchasing, sales, product management, and more–people who might not even know what CAD models are–can access 3D views and multi-level BOMs. They can even leave comments and attach associated PDFs and Excel documents if required. 
PDM uses detailed metadata to catalog and organize your files, making them infinitely more accessible and usable. Rather than only organizing files by name and size, PDM can group files by what they contain, opening up powerful search capabilities that keep engineers agile and productive.    
Core features of PDM include:  
Integration

: PDM integrates directly with CAD and other systems like MRP and ERP, keeping data synced in real-time. 

Security

: PDM provides access control with roles and permissions to keep your data secure.  

Collaboration

: Engineers can leave comments and feedback within CAD files and share 2D and 3D views of drawings with colleagues.

Accountability

: PDM saves an audit trail of every file change. It even displays who is using a file in real-time, so nobody uses it before it's finished.

Accessibility

: Engineers can locate files quickly and confidently use the latest version. Less searching and validating = more time designing.
What's the difference between PDM (Product Data Management) and PLM (Product Lifecycle Management)?
A fair question, and one we get a lot. Marc Sauro, Product Manager at Autodesk, likes to say, "Think of a dartboard…." Product data management is the dartboard's bullseye, where all your product-related data is stored. Product lifecycle management is the surrounding segments containing all of the non-CAD information related to the product life cycle. For anything that doesn't need a model–supplier management, maintenance scheduling, maintenance manuals, etc.–you use a PLM system. 
 PDM software and PLM software are not mutually exclusive. Quite the opposite: ideally, you want to have both. You store your design data in PDM. You keep all the information about that design data in PLM. And the two systems talk to each other. 
Why Manufacturers Should Focus on Product Data Management Above All Else 
So far, we've explored the features of PDM. But what about the benefits? 
Below are the reasons why we believe manufacturers must prioritize product data management before tackling any other digital transformation strategy.
It's a Key Driver of Efficiency and Productivity 
The better organized and more accessible your engineering data, the faster and more efficient your engineering team can be. 
It Reduces Costs
Effective product data management reduces product development costs, wastage, errors, and unhappy customers. With PDM, your company can improve the product development process  with the resources it already has at its disposal. 
It Makes Compliance Easier 
Centralized and organized data makes meeting business and regulatory requirements easier (and monumentally less stressful). 
It Provides Security 
Most manufacturers use some kind of shared drive, FTP, or a service like Dropbox to store and share data. Some just use email. 
These are not effective product data management solutions. They lack proper meta data structures, soon get clogged up with duplicates and multiple versions, but–worst of all–they're not secure.  
A best-in-breed PDM software has a robust security component to protect your intellectual property. Role management, permissions, secure folders, project-based security, and associated access privileges give you peace of mind. 
Enhanced Communication and Collaboration 
Having a single source of truth for data gets everyone on the same page. Everyone uses and communicates around the same files, breaking down silos and boosting agility, responsiveness, and creativity.  
Vault PDM users can easily share 2D or 3D views of their work with other stakeholders and exchange comments and feedback. It's a perfect solution for distributed teams. 
Improved Agility and Scalability 
PDM tools let you keep product-related information in sync across multiple sites. Adding and removing users, teams, and locations can be done in a matter of clicks, making scaling effortless.  
Better Talent Acquisition and Retention  
Young engineers want to work for companies with high-integrity data and the software required to exploit it. A formal PDM system is a prerequisite for attracting top engineering talent and opens the door to incredible technological innovation. 
Having your data in PDM makes the onboarding process more manageable too. Why? Because you don't waste time training new hires on the peculiarities of your product data management strategy.
Don't Let Product Data Management Hold You Back. Make PDM Your Competitive Advantage
If you get product data management in order, you can free your engineers from the burden of file-hunting. No more duplicates. No more replications. No more missing or outdated files. Just happy, productive engineers excelling in their roles and driving your business forward.
What's more, product data management is the foundation on which you can build an impactful digital transformation strategy. If you want to start benefiting from advanced technologies like additive manufacturing, augmented reality, artificial intelligence, and simulation modeling, you must implement PDM first. 
If you want to get up and running quickly with Vault, on-prem, or in the cloud, get in touch with us at KETIV. We're here to help.