It's no surprise that starting a business can be challenging but starting a manufacturing business comes with its own set of obstacles. Manufacturing requires high upfront and ongoing operating costs and is continuously evolving as processes improve. A manufacturing startup must be flexible and ready to meet the demands of the market. This article explores the 5 main challenges manufacturing startups are facing and how strong data management strategies can help overcome them.
1. Finding the Right Labor
Recruiting and managing labor is always a struggle, especially in certain market conditions. With larger companies having the resources to attract the best candidates, startups feel the brunt of this pain. Systems can become even more complicated as freelance and temporary talent become a solution to filling this skill gap.
Compared to software and technology companies, manufacturing startup production requires experts from various fields. With multiple team members wearing various hats and covering different roles, there will almost always be a lack of specific talent. These gaps in talent are often unknown until later into production. Taking advantage of established expertise through services in manufacturing can alleviate this skill shortage.
How
Data Management
Can Help
with Retention
:
When you apply data management software to your manufacturing startup, your team saves time and energy working to build and maintain your data. They can focus on R&D and enhancing work which increases satisfaction, keeping engineers and designers around.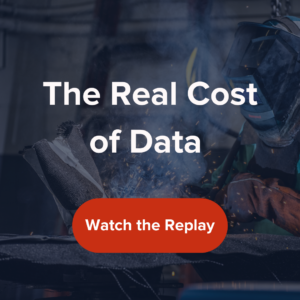 2. Building the Right Supply Network
Startups everywhere are hyper-focused on their products. Having quality products is the key to success. Just as important is developing effective networks to supply the parts needed to make and design these products. The process of finding these networks can take significant time and resources, stealing focus from the go-to-market timeline and adding expenses.
Startups may spend a significant amount of time on the back-and-forth with potential suppliers, shifting the focus away from product innovation and revenue generation. Larger companies can employ supply chain managers to lead these initiatives, giving engineers the opportunity to focus on product development. Smaller startups must find balance in supply chain management and engineering to benefit their growing business.
How Data Management Can Help:
With integration between product configuration, product design/PLM, ERP, and other core business systems, your team will have the visibility they need to see stock and supply issues before they arise.
3. Product Quality
In addition to the supply network challenges, product quality is a factor that should not be ignored in any manufacturing startup. Once startups find a supplier, they may even find that product quality is not ideal. Sufficient, quality prototyping is key in the early development stages to ensure a quality final product. Investing properly early on can help manufacturing startups reach long-term goals, saving on costs and leading to a higher quality product. Starting strong early on can establish a strong customer base, securing sales post-production.
How Data Management Can Help:
Proper data management for engineers and designers collaborating on CAD files and other documents is key to proper product design and development.
4. System Know-How & Product Knowledge
Manufacturing startups are filled with knowledgeable people, who are experts in their field especially when it comes to product development and innovation. However, with systems for product delivery, startups often stumble. Most manufacturing startups lack employees with the experience of setting up high-volume manufacturing business operations. The product journey is a challenge for all employees, and startups may require additional time or a partner to help them along this journey.
Systems are key when it comes to a product's success. Regardless of how great the product is, without the proper systems in place, a product can quickly become difficult to maintain. Having an established system and business process in place can help to anticipate problems rather than react to them leads to a successful business journey and final product.
How Data Management Can Help:
Systematization of design creates an actionable knowledge base. Excel innovation, product quality, and material selection through findings from intricate product data mined through design simulation.
Not only does data management allow your team to establish supply capacity, but your team can also decide on alternative material choices.
5. Scaling
The discussion of product knowledge introduces the need for scaling. To find the most success it is crucial that manufacturing startups be able to support the growth of their product and business. Scaling ensures the ability to grow without significant obstruction to business operations. This is the ultimate challenge for any startup and can only be attained after combating all the previously mentioned challenges.
How Data Management Can Help:
Growth at scale requires manufacturing startups to have the right staff, systems, technology, supply chain, and partners. Data management solutions allow a small company to scale across engineering and design, sales, and production with minimal disruption to existing business processes.
Where Data Management Software Can Help Save Time and Resources:
Cloud data management software provides dedicated servers to manage data that exists in an off-site facility. Having access to these servers provides a more secure environment and saves startups time and money when compared to managing and maintaining in-house servers.
Data Management Services at KETIV can help your manufacturing startup overcome all 5 of these listed challenges and more! Save up to 67% of costs when you let go of in-house servers and let the experts manage your data.