How Fusion Lifecycle adds Cloud-based Product Data Management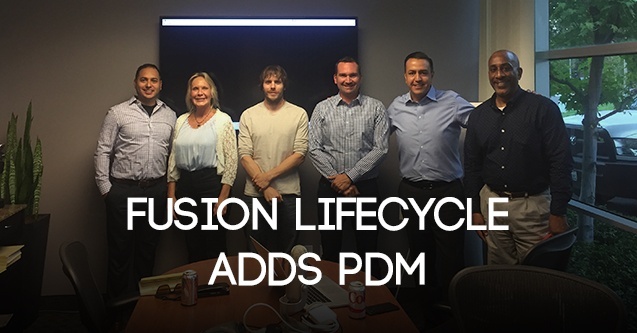 Yesterday, I was fortunate enough to attend a session in our office from Brian Roepke, Sr. Director Product Development from Autodesk. He also happens to be the innovator and creator of Autodesk Vault. Some of the perks of my job are being on the cutting edge and knowing what's next with engineering design and collaboration tools.
It used to be that every year there was something new. Now, it seems like it's every day or – shoot – every HOUR there is something new for us to take advantage of.
What I saw yesterday gave me even more confidence in the direction Autodesk is going.  At the Accelerate 2016 conference in Boston last week, Autodesk unveiled the newest addition to Fusion Lifcycle: cloud-based Product Data Management (PDM).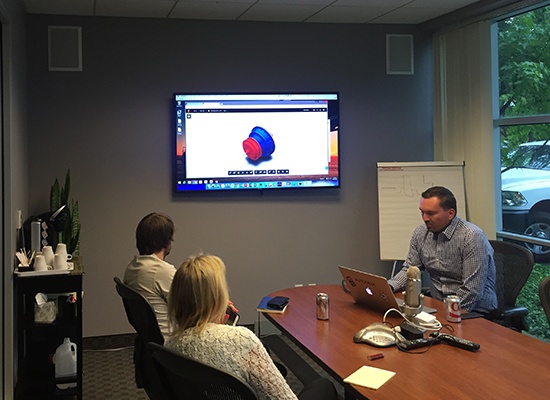 The new cloud-based Product Data Management (Cloud PDM) functionality is available in Fusion Lifecycle. And it's available NOW! Another perk of being cloud and subscription based: you get it now. This will enable engineers to collaborate easily and intuitively on designs and manage the work-in-process CAD data while managing documents and the lifecycle of their documents in the same platform. Best of all, the revision control and versioning happens seamlessly and automatically.
For those of us who are using Autodesk Vault, we have the capability of connecting with Fusion Lifecycle, and that's not going away.
With Cloud PDM in Fusion Lifecycle, we can be in the same platform managing data and product lifecycles – whether you're in Autodesk Inventor or Solidworks. Yup. That's right. I saw it for myself in the session. Brian actually brought up Solidworks and showed how it would recognize the parent-child relationships, not miss a part, and still see a view of the part.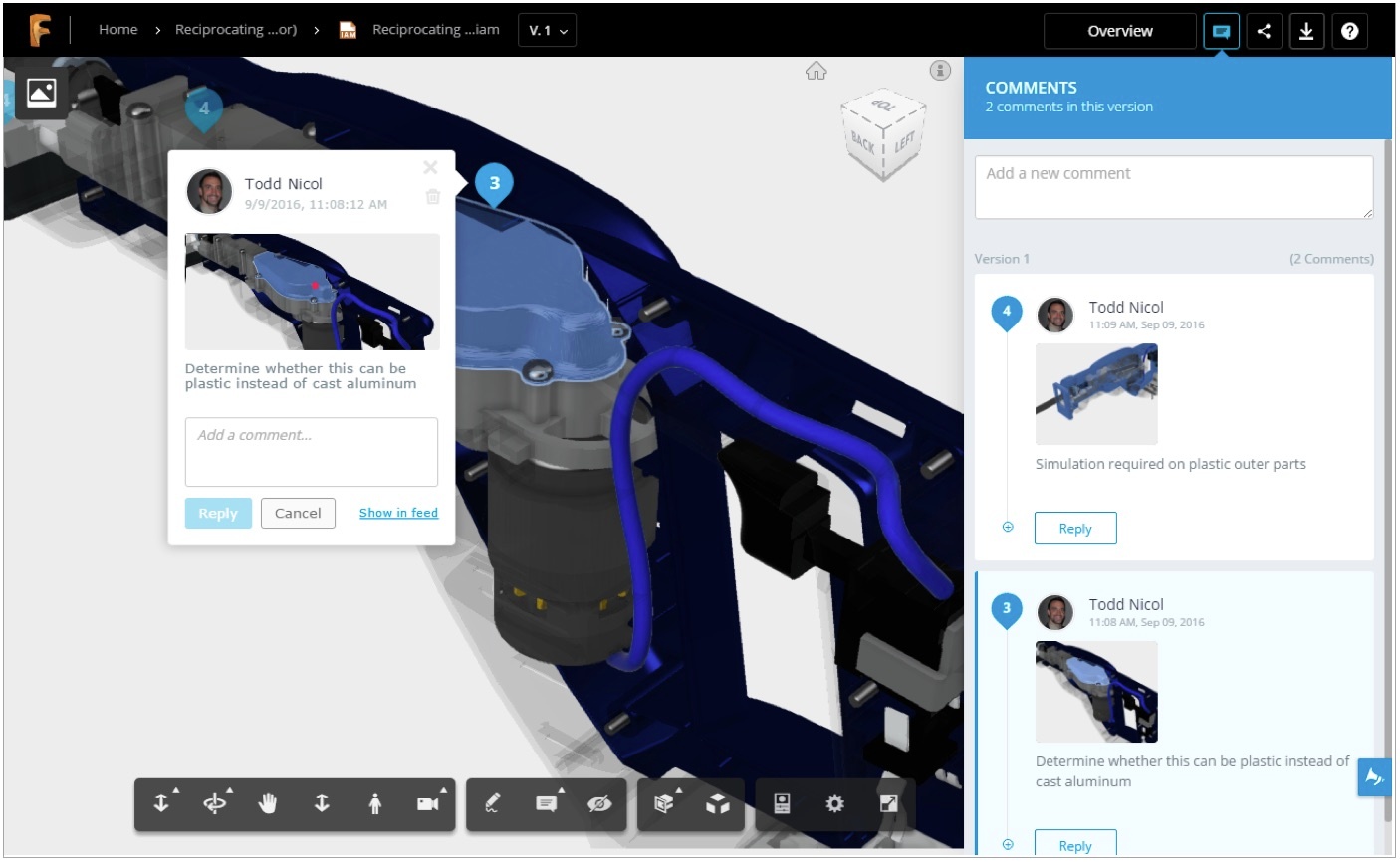 As a matter of fact, he then used the Fusion Lifecycle capabilities in order to do a "Live Review" and manipulate the preview. He then showed how to have it change on the other end to do a live collaboration session with a customer, vendor, or fabricator to name a few.
This is only the beginning. I can see much more on the horizon. I look forward to giving you more updates.
For now, you can learn more about this feature on a recent Autodesk blog post.
Read more of our blog here.