The simulation tools offered by Autodesk are comprehensive and will allow you to solve many interesting problems. The solutions to some of these problems sometimes take many hours to solve. One of the barriers to reaching a successful conclusion is the tendency for Windows to restart your computer without checking in with you first. For example, NASTRAN In-CAD, Autodesk Simulation Mechanical, Autodesk Moldflow, and Autodesk CFD all keep a great deal of information in volatile memory. When the power is cut, the information is lost and your simulation is lost along with it. To prevent this from happening, you can certainly search the web like I did. A good search term is "how to prevent windows 7 from restarting automatically." If you don't have time, or have no idea what the forums are talking about, you can use this guide to help you. This procedure applies to Windows 7 Professional.
Step 1: Open the windows menu
Step 2: Use the search box to find a file called gpedit.msc
Step 3: Click on the line item for gpedit.msc: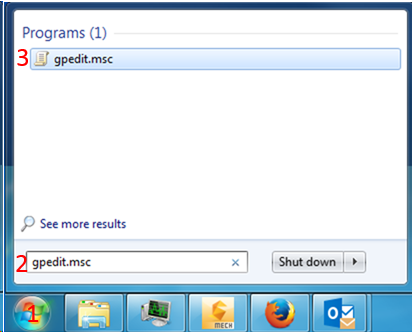 Step 4: Wait for gpedit.msc to open. After it does, you should see a window that looks like this: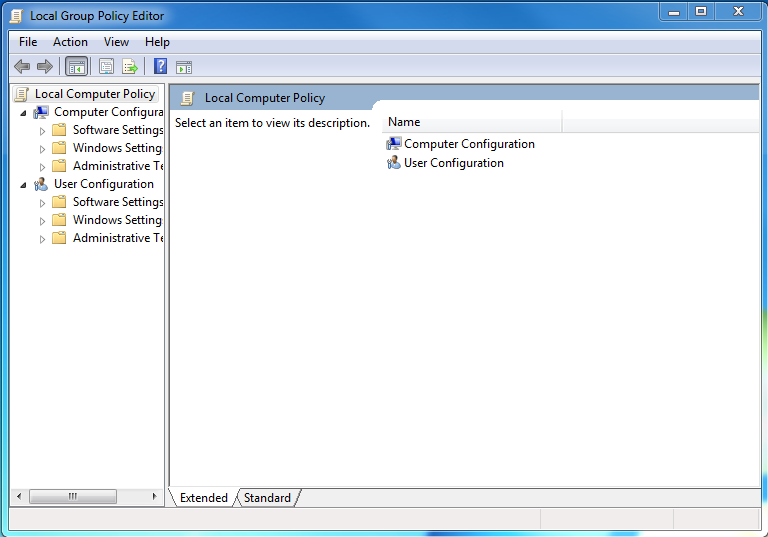 Step 5: Click on the line that says "Administrative Templates" under the "Computer Configuration" grouping.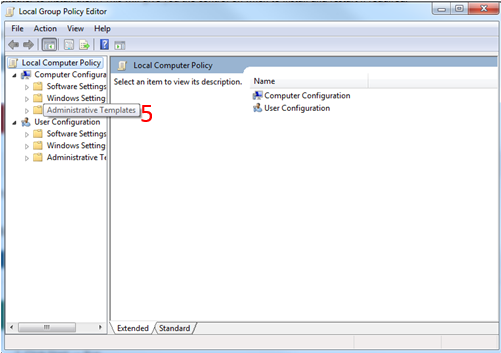 Step 6: Double click on the Windows Components line: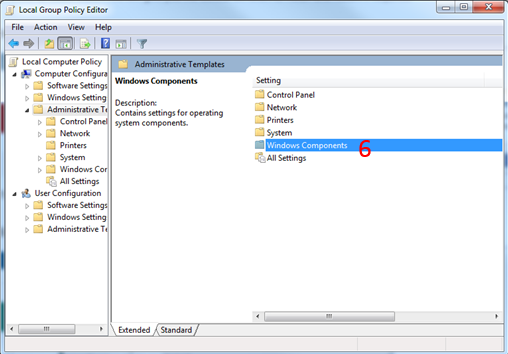 Step 7: Scroll down and double click the Windows Update line: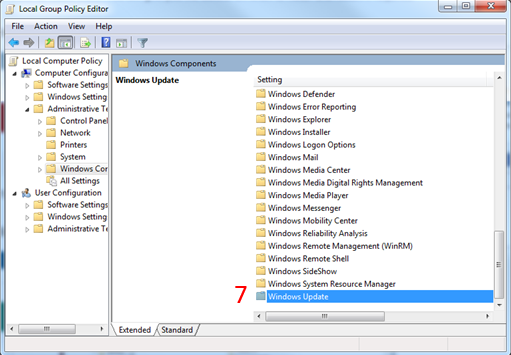 Step 8: Find "No auto-restart with logged on users for scheduled automatic updates installations" and double-click it.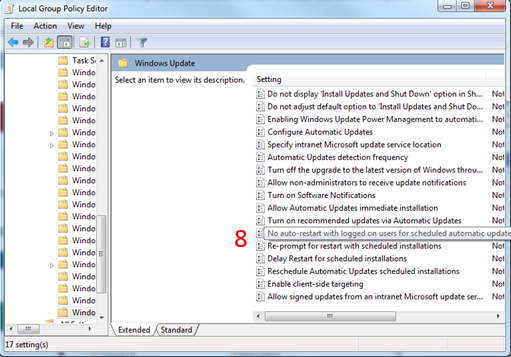 Step 9: Select the radio button that says "Enabled." Feel free to read the text on the side. This option will allow you to have automatic updates, but avoid the inconvenience of the automatic restart.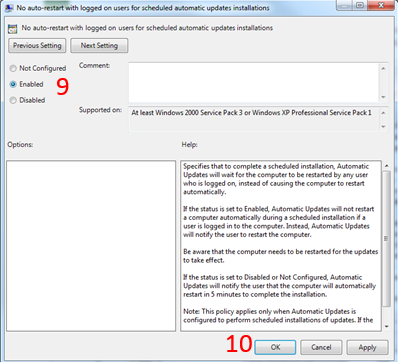 Step 10: Click okay to this dialog box, and close the previous window.
I hope you found this guide to be useful.