Autodesk has announced Flex, a pay-as-you-go buying option, as a part of their initiative to provide flexible purchasing options that align usage with value. Flex merges the benefits of a named user model with the option of pay as you go and is available starting September 24, 2021. Not only does this option allow occasional users to take advantage of Autodesk software, but now customers can be sure they are maximizing the value of their Autodesk subscription.   
How Does Autodesk Flex Work? 
Autodesk Flex allows admins to pre-purchase tokens, providing users access to a wide variety of products for a daily rate based on the product they are using. Using tokens, customers gain access to top Autodesk products and can try new products without a significant upfront cost. Tokens can be used up to 365 days after purchase, and each token provides access to a chosen Autodesk product for 24-hours at a time, leading to greater flexibility for occasional users.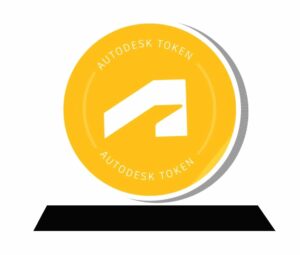 Who is Flex For? 
This option is perfect for customers that have occasional users, someone using a product 7 days or less a month. Flex is also a good fit for customers who share multi-user subscriptions/network licenses across 3 or more users. If your team is interested in trying out new products regularly, without a large up-front investment, Flex allows you to test new products and see what works best for your team. Finally, if your team is more concerned about time spent on administrative costs versus having control over individual user access, Flex is a great option!  
What are the Benefits of Using Autodesk Flex? 
There are a variety of benefits to take advantage of when using Autodesk Flex, including:  
Allowing varying user and software needs  
Flex allows your business to have occasional users of Autodesk products to make the most out of your subscription. 
Gaining access to top products  
With access to the top products without a significant upfront cost, your team can lower the risk of trying specialized tools for different stages in the design process.  
Managing Flex alongside subscription 
Your team can purchase a mix of term-based subscriptions with token-based Flex to mix frequent and infrequent users. This allows Named User customers that used the multi-user trade-in, to save on costs for infrequent users without committing to a full-term subscription. 
Providing insights for usage  
Flex also gives you the opportunity to fully see insight into how often your users are taking advantage of tokens. This way, you can closely align and optimize storage costs. 
If your team is looking to take advantage of the benefits that go along with Autodesk Flex, our team at KETIV is ready to help you make the most out of your Autodesk subscription.  
Learn how to take advantage of Autodesk Flex for your business by emailing Long Ngo, at Long.Ngo@KETIV.com or calling 1-866-465-3848 or contact us here.