Trying to find a quick an easy way to send Inventor files to Fusion 360? Autodesk has made it even easier! In addition to the already existing bi-directional workflow, AnyCAD, the new Inventor 2022 to Fusion 360 Interoperability workflow is already built-in to Inventor 2022 without any previous setup. With the click of a button, you can send your Inventor IPT files (not assembly files yet) directly to Fusion Team, which is the data management portion of Fusion 360.
Watch the Autodesk Virtual Academy on the topic here:
 
Autodesk Inventor 2022 to Fusion 360 Interoperability
Just go to Environments >> Send to Fusion 360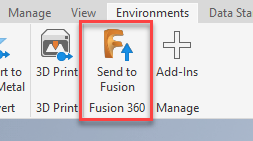 The only prerequisites needed for this workflow are:
Inventor Professional 2022 Installed
Fusion Team Hub Setup

If you have started using Fusion 360 after June 2019, your Team Hub was created automatically during your setup of Fusion 360
If you were using Fusion 360 before June 2019, make sure to convert your Fusion 360 data from your Personal Hub to a Team Hub
Benefits of Autodesk Inventor 2022 to Fusion 360 Interoperability
What are the benefits?  There are so many goodies inside of Fusion 360 that can be taken advantage of, including:
Generative Design
Computer-Aided Manufacturing
Rendering
Cloud Computing
Generative Design
A design exploration process where designers/engineers can input design goals and parameters and Fusion will quickly generate design alternatives.  This technology allows the software to make calculated designs for us while it optimizes the amount of material used.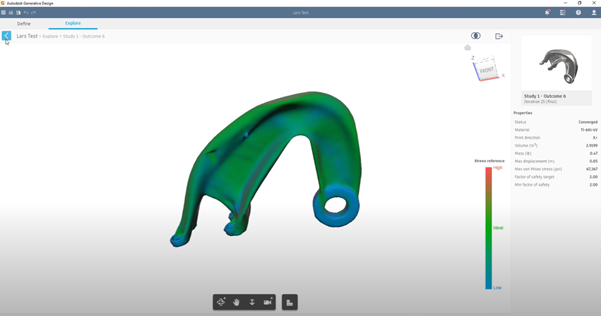 Computer-Aided Manufacturing
You may be familiar with InventorCAM within Inventor that has the same CAM foundation within its coding as Fusion 360, called High-Speed Manufacturing (or HSM).  However, Fusion 360 has a few extra tools up its sleeves that InventorCAM does not currently have; Manufacturing Extensions.
With Fusion's Manufacturing Extensions, you have access to additional CAM functionality and tools to help you be more agile when generating toolpaths.  For example, you have access to features such as the "Steep and Shallow" strategy (which is a 2-in-1 3D Contour and Scallop tool).  You also get the ability to delete unwanted toolpaths manually, which is typically a feature only previously seen in Autodesk's advanced manufacturing solutions (such as FeatureCAM and PowerMill).
Gaining access to high-end manufacturing solutions is just another reason to send parts over to Fusion 360.  Just keep in mind, the Manufacturing Extensions costs Cloud Credits which is additional to the out-of-the-box Fusion 360 subscription.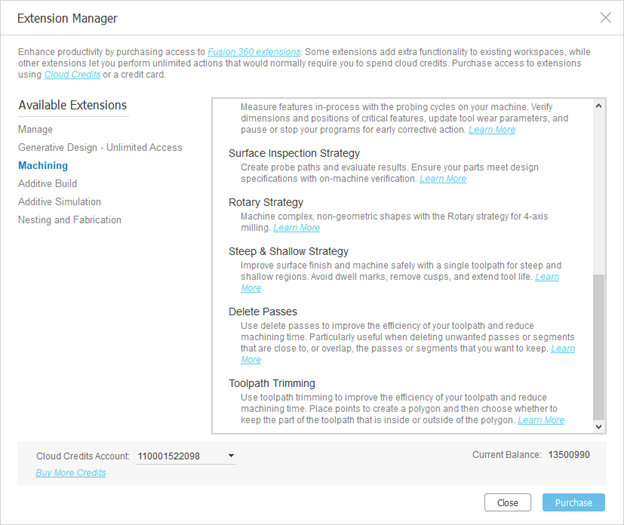 Rendering
In my opinion, Fusion 360's rendering tool is more capable than the one that currently exists in Inventor.  See for yourself on the Autodesk Gallery.  If a high-quality image is what you are looking for your part files, use this Inventor Interoperability tool in 2022.  If you are trying to send assembly files over, I would instead recommend either drag-and-dropping the Inventor files into Fusion Team (through the Desktop Connector) or by performing a Pack and Go and uploading through Fusion 360.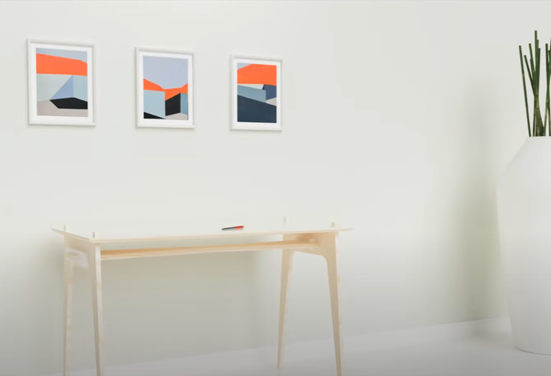 Although Inventor has a simulation solution, there are niche simulation solutions, such as Event Simulation, that can be worth experimenting with inside of Fusion 360.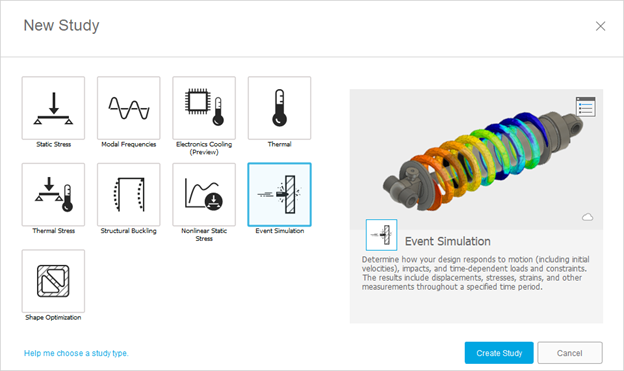 Cloud Computing
Since Fusion 360 is a cloud-enabled tool, it has multiple advantages, one of which is its Cloud Computing functionality.  You can outsource Generative Design, Renderings, and Simulations out to the cloud.  These tasks used to require overnight computing.  However, with Fusion, these can now be sent to the Cloud to be computed, so it does not tie up your designer/engineer's computer, so they can continue working.
With all these use-case scenarios for Fusion 360, let's talk about other business-related benefits:
Communication Out of Network
If the team you are sending the IPTs to are outside of your network/server, you may have had to send them Pack and Go's or use a DropBox.  Since this tool is sending files to Fusion Team, we do not have to worry about this. Files can be accessed anytime, anywhere, as long as you have access to the internet.
Cost Effective
If you are looking to hire machinists who are only using Fusion 360, you do not have to purchase an entire Product Design and Manufacturing Collection (PDMC) for them; all they would need is a seat of Fusion 360.
Already in the Collection
To that point, if you already own the PDMC, you already own a seat of Fusion 360.  Although users cannot share a seat, this will still allow them to be able to access this workflow internally if they are just trying to send the parts to themselves in a different software.
In general
I went over the common questions and benefits that we normally get with this topic.  If there is a question or functionality that you have a question about, please contact me directly brian.mongkolpoonsuk@ketiv.com.
As you can see, some great features have been added in Inventor 2022. Sign up for KETIV's weekly webinar, Autodesk Virtual Academy to see more updates for Autodesk manufacturing software!