The first piece of machinery I took apart was my dad's Favre-Leuba. I never did put it back together. He was an engineer himself and encouraged me to explore how things worked. He spent his professional career proposing and commissioning utility and industrial boilers for a subsidiary of Babcock and Wilcox in India. From him, I learned how mechanisms functioned, how things broke, and how energy was transferred.
With a love for Physics and Math deeply instilled in me, I thought I could address life's most perplexing questions.
Engineering college in India was theoretical. Less emphasis was put on real world applications. But it gave me the foundation I needed. And much of this changed for me when I came to the US, as a young Grad student at SUNY, Stony Brook. Professor Fu-pen Chiang opened my eyes to the real world application of experimental methods for stress analysis, fracture, and fatigue.
Professor Moez Mayourian taught me how to predict the range of motion for a complex robotic arm. A mysterious Russian punch-card gobbling computer in a large building in India, was replaced by an air conditioned lab on Long Island with three dimensional graphics powered by a VAX. Still, my most rewarding experience was teaching math to a class full of kids from the Bronx. I haven't looked back since.
My journey with KETIV gave me an opportunity to work with a team of smart people who would set engineering minds free. Free to model and test anything they could envision. Free to make better products. With the right combination of design, engineering, simulation and management tools, the path from concept to production has been made shorter and more economical.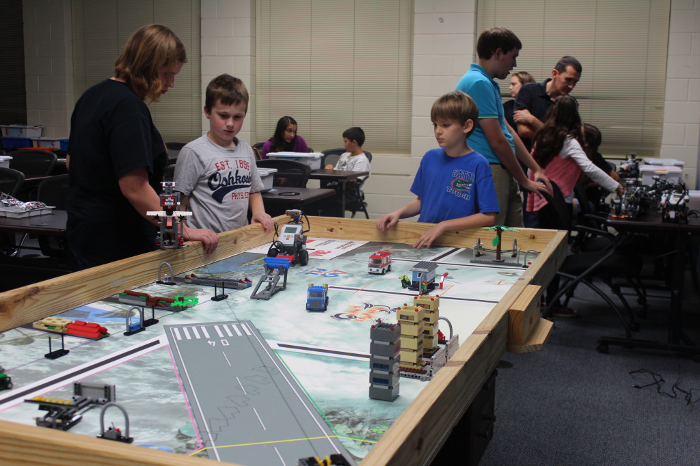 But the early 2000's signaled the end of American Manufacturing. Jobs started to move overseas. I remember hearing a toddler say she really liked China because she thought that was where all dolls and toys came from. It was around this time that I was introduced to Dean Kamen and the FIRST Robotics program.
I watched middle and high school children design and manufacture robots in complete awe. I had seen nothing like this growing up and was convinced that as long as our children believed that math and physics were as cool as swishing a leather ball through a net we were going to be just fine.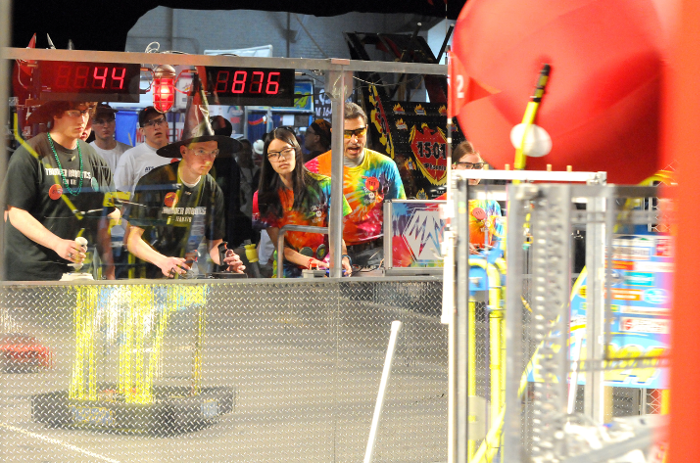 FIRST Robotics Competition alumni are more than twice as likely to expect to have a science or technology related career.
The jobs are coming back. More importantly, the pride in manufacturing is back. We are once again doing what we do better than anyone else in the world. And we are finding smarter ways to create. The Maker Movement has rejuvenated our intrinsic need to hold in our hands what was once an abstract idea.
Enabled by platforms for developing, sharing, supporting, and validating ideas at blazing speed, we live in an exciting time. And we're in it for more than the money. We're doing this for the future. And logically enough, this lies in the hands of engineers who are still in middle and high school.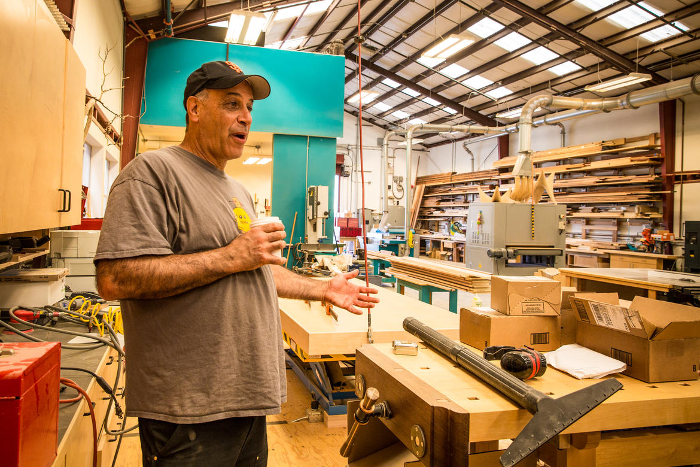 Autodesk President and CEO, Carl Bass in his workshop in Berkeley
If you've attended KETIV AMA, you've heard CEO of Autodesk, Carl Bass share his personal commitment to the future of manufacturing. A true maker-in-chief, his passion shines through as he tells stories of wood working projects he has completed in his garage in Berkeley with his son. As the leader of Autodesk, he has proven this commitment by investing in the future of manufacturing. The KETIV team is honored to share in the delivery of this vision. Our technical team has helped numerous companies, startups, individuals, and organizations who have benefited from software grants from Autodesk. Here are some of the programs we've partnered on:
Free software for all students, educators, and institutions. Simple as that.
http://www.autodesk.com/education/free-software/all

Over 7,000 middle and high schools nation wide are part of this program which standardizes on Inventor and Fusion. Find your local schools on this map:
https://www.pltw.org/our-network/pltw-schools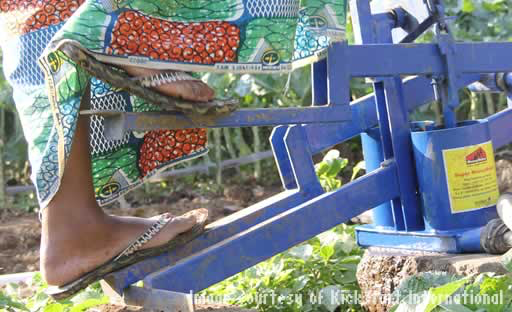 KickStart International working with the Autodesk Foundation, developed a line of manually-operated irrigation pumps that let farmers irrigate up to 2 acres of land.
The impact of better design is greater in developing economies with scarce resources. Autodesk Foundation spreads smiles and joy in remote areas of the world including Africa, Asia, and South America.
The Cleantech Program was introduced to help innovators around the world solve the world's epic problems. With grants of up to $150,000 of Autodesk software, pioneers can design, visualize, and simulate groundbreaking ideas in the fields of alternative energy, farming and agriculture, and public health care.
http://www.autodesk.com/sustainable-design/software-partnerships/clean-tech
---
Much like manufacturing, the software industry is at a crossroads. Traditional software interface and methods of consumption are changing. We are in the midst of a transition that will offer users a simplified experience and broader access to powerful tools on a variety of devices. What used to take a top of the line computer, now we can do with our cell phones. This is driven by the needs of today's consumer who is preparing for the future. And once again Autodesk and KETIV are the forefront of navigating through this change. Here's to a bright future for all of us!