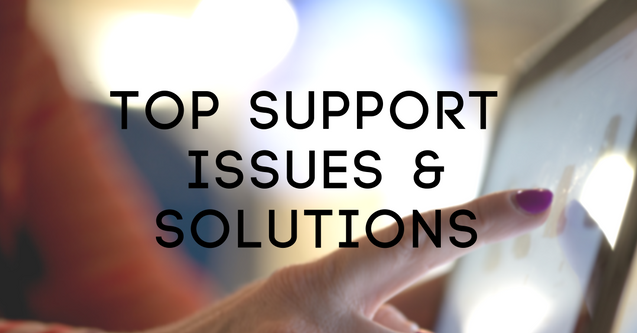 In this Autodesk Virtual Academy webcast, Jose Paredes and Mike Razo walk us through top 5 Autodesk issues and solutions provided by the KETIV Support Team. Join us as we discuss Autodesk issues and solutions and provide a live demonstration on how to solve specific issues.
To learn more and follow along with the live demo, check out the session on the KETIV YouTube Channel. 
Top 5 Autodesk Issues & Solutions
1. How to Obtain Your Software
The most straight-forward way to obtain and download your software is through your Account Portal. This is done through the Autodesk Account Portal that gives access to Autodesk Software, serial numbers, and product keys for all products you have access to. The most reliable and corruption-free form of downloading is done using the "Browser Download" option located just under the "Download Now" button. This will fully download the file prior to installation, ensuring nothing is left behind.
2. Installing the Software Properly
If a user is experiencing issues while installing the software, it may stem from the anti-virus blocking the installation process. Users installing software products 2016 or older have encountered an error know as '.Net Framework 4.6 Error.' Normally, this isn't an easy fix and requires deleting 4.6 Framework, installing the software using 4.5 Framework, and re-installing the original '.Net Framework 4.6' file once installed.
3. Issues During Activation
While attempting to activate your product, an error may occur in which Autodesk thinks you're downloading more software than chosen. Jose Paredes explains and demonstrates how to use the License Transfer Utility in order to free up on open space with your licenses.
4. Subpar Performance
There are a number of reasons Autodesk software may be operating slowly or experiencing lag. The most common can be fixed through Autodesk's Service Packs and Hot Fixes found on their website. Graphics Drivers may also cause Autodesk to lag, so make sure your driver is up to specifications with no required updates.
5. Vault Integration
The last of our Autodesk issues and solutions regards the Vault tab not loading or perhaps being greyed-out even with Vault installed. To solve this specific issue, watch Jose demonstrate this live.
Watch the Webcast
For more information on KETIV's Lifeline services and solving any issues you may be facing, reach out to support@ketiv.com.
---
Join the Autodesk Virtual Academy community and never stop learning.