Today, engineers and designers are the innovators of tomorrow, but this comes as no easy task. They face many challenges when coming up with solutions, ranging from finding the right balance between performance and cost to having limited time to provide these new innovations. The solution—Autodesk Generative Design. Autodesk Generative Design enables engineers to quickly and simultaneously generate multiple CAD-ready solutions depending on user defined constraints.
Our everyday products are being re-imagined and the methods we use to create them are rapidly changing. For example, the image below was designed using Fusion 360 Generative Design specifically for FFF Additive Manufacture. The tool then prepared for printing and machining with Fusion 360, and simulated using PowerMill Robot.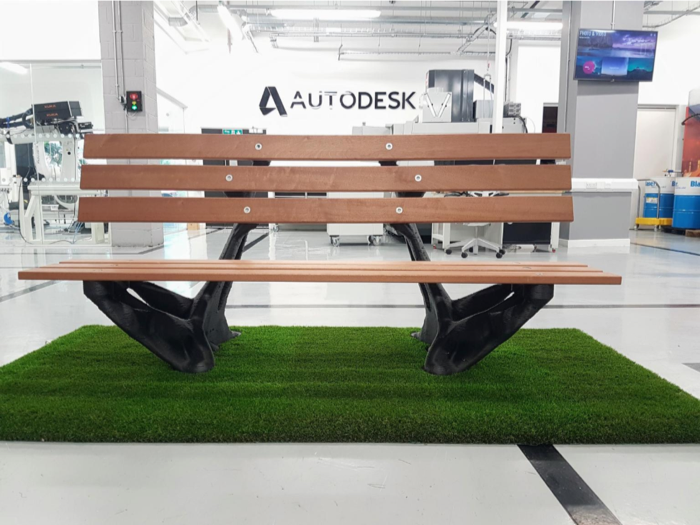 How Autodesk Generative Design help benefit GM
This is one of the considerations that Generative does extremely well, not only does it provide multiple designs based on performance requirements, but it also takes manufacturing methods into consideration. With additive manufacturing gaining rapid traction, design and simulation tools alike will need to accommodate for all manufacturing methods moving forward.
So how do you use this technology today? GM is one of the leading automotive manufacturers in the United States. They leveraged the power of Autodesk Generative Design to redefine a new functionally optimized seat bracket. While the original design was functional, it was more of a boxy part consisting of eight different components, which they assembled and welded together. After specifying crucial design and manufacturing constraints, the Generative Design algorithm provided hundreds of different solutions. However, Human designers chose the one seen below. The result? One stainless-steel piece instead of eight. It results in a design that is 40% lighter and 20% stronger.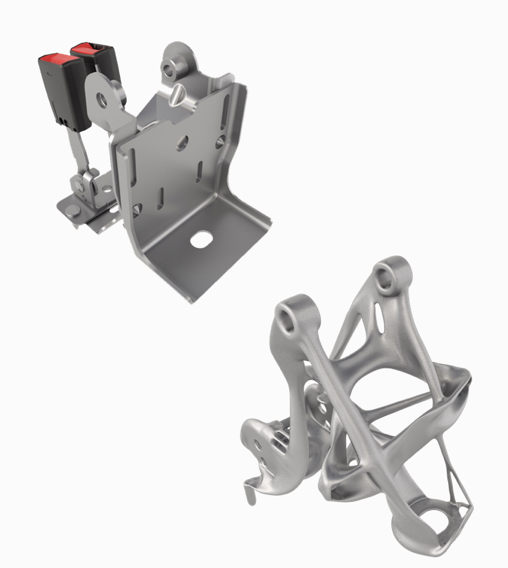 Autodesk Generative Design in Advanced Manufacturing Toolset requires forward thinking. Companies like GM, Under Armour and Airbus already beginning to experiment with this new technology. Therefore, it'll only be a matter of time before more companies begin to incorporate this into their everyday workflow.
If you are interested in learning more about how Generative Design can benefit you, please download the white paper by filling out the form below:
————————————————————————-
About Alex Alvarez
Graduate from California State University, Fullerton, Alex Alvarez earned his B.S. in Mechanical Engineering with an emphasis in manufacturing. During his time there he worked on projects that involved manual and CNC manufacturing processes. Using this experience, he has been working at KETIV Technologies for over 2 years, first developing training and adoption strategies for HSM users with a focus in manufacturing and now providing consulting and engineering services for the Automotive and Commercial Machinery Industries.