Recently I was given the opportunity to spend some time with a fairly selective group. Autodesk sponsored a hackathon at Harvey Mudd College and I was asked to help mentor during the event. For those of you that may not know, Harvey Mudd is a science, engineering and mathematics college in Claremont, California. They are consistently ranked among the top schools in the country and their students are among the best and brightest.
Initially I wondered how much help I could be, I mean my experience is in hardware and manufacturing and hackathons are all about software and coding right? It turns out this was MuddHacks, an annual Hardware Hackathon, and the use of Fusion 360 and 3D printing was definitely encouraged. OK, this was starting to sound like something more within my wheelhouse.

The night started with an explanation of the rules, which were pretty simple. Each team had a budget of $50 worth of parts and components, as well as access to a cache of community parts. They had 12 hours to design, build, and test. This was a collaborative environment where everyone was encouraged to learn from and help each other. After the rules they introduced the "Grownup Mentor Team" including myself and Reid Johnson from Autodesk as well as representatives from the other sponsors, Proofpoint and ViaSat.
Rules and introductions out of the way, everyone headed up to the top floor of the building where the hackathon was to take place. I set up camp in HQ with the organizing team and couldn't help but notice the stack of energy drinks and instant coffee in the corner of the room intended to help everyone make it through the night. Did I mention that the event took place from 7PM Friday evening to 10AM Saturday morning?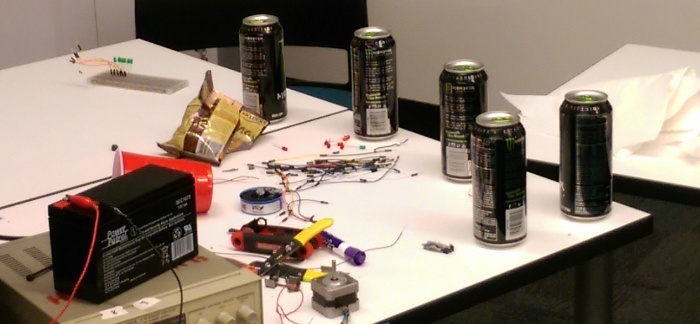 Once all the teams had a chance to get setup and begin working, the other mentors and I decided to walk around and take a closer look at each of their projects. To be honest I was pretty impressed by what we saw, everything from a robot designed to balance itself on top of a basketball, to a sun tracking solar array, a smartphone controlled bike lock, an automated beverage dispenser, and in honor of "Back to the Future Week" multiple hover-boards.


Before we had even made it though all of the groups I had found my first team needing help. They were building a model of a Sentry Turret from the video game Portal (shaped kind of like a large egg with a glowing red center eye and three spider-like legs) and wanted to design the shell in Fusion 360 and print it out on one of the 3D printers. I gave them a crash course in Fusion and showed them the basics of how to create the shapes they needed and away they went. Reid later helped them further refine their design and the end result was pretty impressive.
The next team was so new to Fusion 360 that they didn't even have it installed on their computers, so I helped them get the installation started and then used my machine to show them how to create a part and explained why the blades of the propeller they were designing should be angled. By the time our lesson was done so were their computers and they were ready to go.
Autodesk Software Like Fusion 360 is Free for Students
Learn More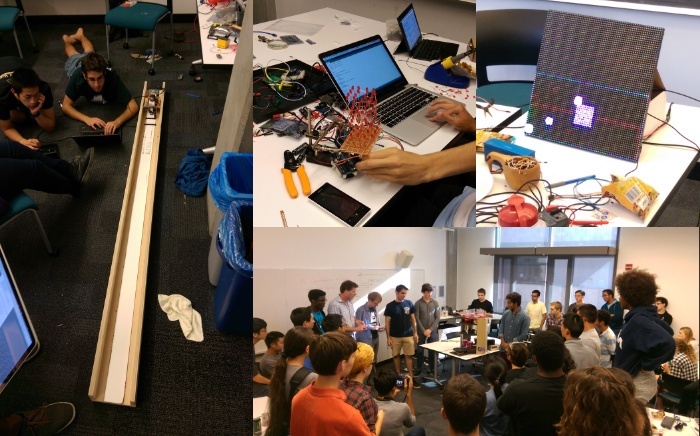 As the night went on the teams started to fade and so did I and I realized that even though I was surrounded by college students I wasn't one anymore and around 3AM I snuck in a nap. One way-too-short hour later, I went right back to work helping one of the hover-board teams with some design issues. Before I knew it, the sun was starting to come up and the teams that were left were working hard to finish their projects and get them ready for judging.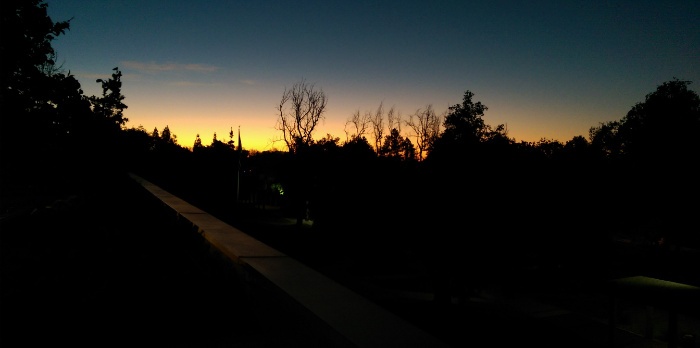 In the end we had a tie for first place between the smartphone controlled bike lock and interactive game played by students on LED panels placed strategically around campus. The runner-up was a microwave with a video screen programmed to find and play a YouTube video the same length as your cooking time. The Autodesk Honorable mention went to the team that built the sun tracking solar array for using Fusion 360 to design the chassis it was built on.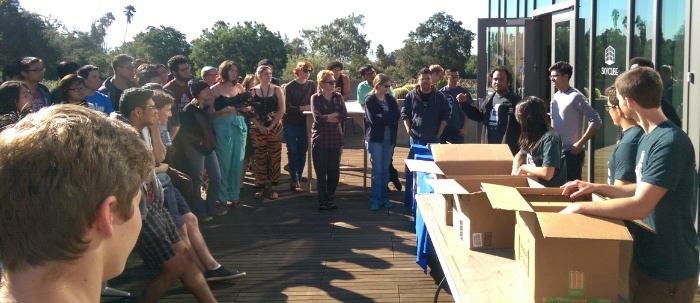 What I admired most about these students is that for many of them the end of the hackathon wasn't the end of their project, they had plans to build upon the lessons of the night and further refine their designs until they were satisfied with the results. All in all it was a good night and an event that I'm proud I was able to be a part of. I'll be looking forward to next year.